Logitech Cordless Desktop MX 3200 Laser Review
By
MX 3200 Performance
The Logitech MX 3200 seamlessly replaced our older Logitech Cordless Duo will little headache. The feel and functionality of the keyboard was very good and gaming with the mouse and keyboard combination wasnt bad at all. If you are a gamer who uses full-sized function keys normally, you might have reason to complain, but if that isnt really your main concern, you will like the streamlined form factor and comfort of the keys.
We tried the MX 600 Laser mouse on a variety of surfaces including a Razer Mantis Mouse Mat, Func Industries game pad, our normal throw away mouse pad (you know, the one you get free with purchase at Fry's), and a plain desk surface. All surfaces performed adequately with the Razer and Func surfaces giving us the highest precision and best feel.
We were worried about the placement of the Logitech USB mini-receiver. During our initial setup, we used our USB hub that was situated very close to the keyboard and mouse. After relocating the mini-receiver to the back of our rig, we found that we had no connection problems whatsoever and the keyboard and mouse functioned as normal.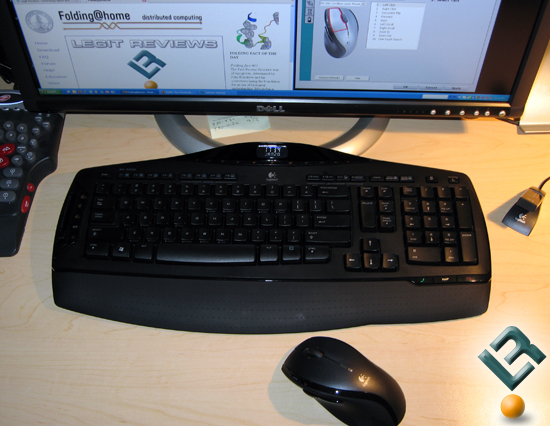 Here we see the status screen showing the date and time. When a multimedia command is issued, the user will see a real-time status updated here.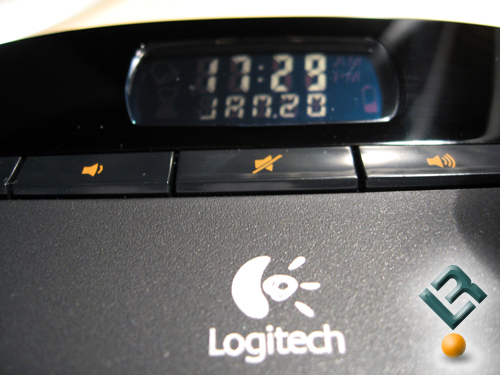 Here is a shot of the Dynamic Search and Zoom featured on the MX 3200: