Logitech Cordless Desktop MX 3200 Laser Review
By
New Cordless Standard?
With the advent of Windows Vista coming to a computer near you in the next few months, enthusiasts are preparing to upgrade their machines with Vista Capable hardware. Our friends at Logitech sent us one of their latest products, the Cordless Desktop MX 3200, which they have designed from the ground up to take advantage of all of Vistas pre-built media and navigation power. The MX 3200 is to offer ultra-precise navigation with the laser mouse, and users can search and zoom easily with the keyboards touch-sensitive slider.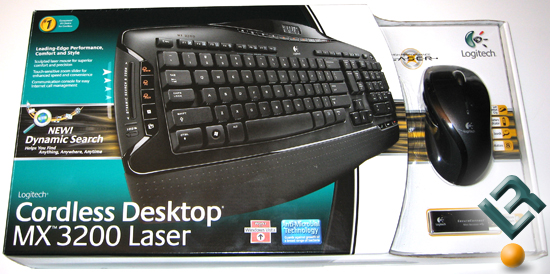 On the surface the Cordless Desktop MX 3200, retailing for $99 after a early-year price reduction, is a pretty complete mouse and keyboard combination. This writer has been using an older Logitech Cordless duo combo which features an MX 700 optical mouse and keyboard. It takes up a fair amount of desktop space, but Ive come to like and rely on the various multimedia control capabilities (volume, play, pause, web shortcuts, etc) as well as how the MX 700 mouse fits in my hand for extended gaming and navigation. Will the MX 3200 have enough to become my primary input and control device? Read on and see.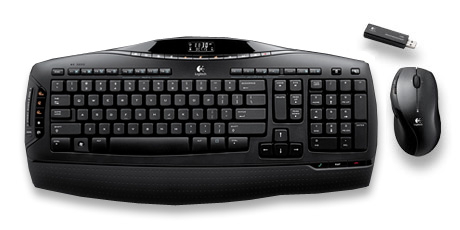 Key Features:
Dedicated Search Buttons
Windows Vista Flip 3D Button
Dynamic Search and Zoom Slider
High Performance Laser Mouse
Communication Console
Media Controls
Built-in LCD
Programmable Hot Keys
AgION Antimicrobial Technology
Adjustable Ergonomics