Kingston SSDNow M Series 80GB SATA 2.5 Bundle Kit
By
Kingston SSDs Available With A Bundle Kit
Compared to a traditional hard drive, a Solid State Drive (SSD) can easily accelerate performance, eliminate noise, and be a more robust solution for the daily grind. It's no wonder that SSDs are one of the most anticipated computer technologies this decade. With SSD prices coming down, the drives are quickly becoming adopted by many consumers due to the following reasons:
Faster. SSDs drastically improve HDD performance.
Longer lasting. An intelligent algorithm ensures advanced wear-leveling and even usage of the entire flash memory region.
More reliable. SSD's have a mean time between failures (MTBF) of one million hours. Plus, it provides enhanced data integrity due to its 7-bit error correction code (ECC) and advanced bad block management.
More robust. With no moving parts, an SSD is more tolerant of extreme shocks, vibrations and temperatures.
More power efficient. Due to its solid state, an SSD uses less power and therefore emits less heat, reducing data center management costs.
Noiseless. Reduces ambient noise in data centers and offices.
More Portable. SSD's weight is significantly less, making systems much more portable and lighter. This opens the way for new classes of ultra-portable laptop and handheld computers, and new applications.
The only catch to upgrading to an SSD is that you have to start over from scratch and re-install all of your applications and the operating system. If not wanting to mess with your critical data is one of the reasons you don't want to upgrade to a faster SSD, the engineers over at Kingston have developed a bundle kit to make the transition easier and safe.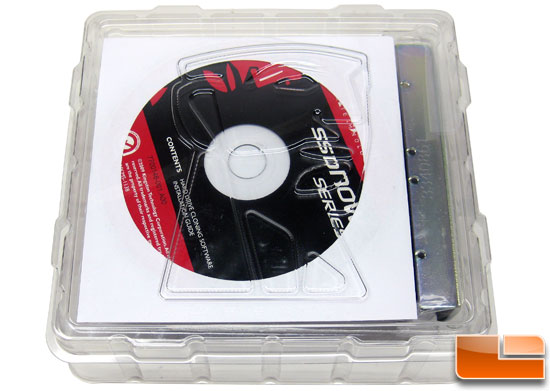 Kingston took their popular SSDNow Series and added all the hardware and software necessary to replace your notebook or desktop computer's internal SATA hard drive with a new product series called the Kingston SSDNow Solid State Drive (SSD) Bundle Kit. The heart of the bundle is Acronis True Image HD software, an imaging program that copies the contents of one computer hard disk and loads those contents to another system drive; that will take you through the cloning process. This software allows you to move your Operating System and your personal data (including all settings, emails, etc.) from your current system hard drive to your new SSD. Once the Acronis True Image HD cloning process is complete and the data is successfully transferred to your SSD, your hard drive can then be used as a secondary drive for data storage with the included external SATA drive housing. The Acronis True Image software is valued at $46.99 on its own, so one can only imagine that pricing will significantly increase.
Kingston SSDNow M Series 80 GB MLC Drive Pricing:
Kingston SSDNow M Series SNM125-S2/80GB – $336.00
Kingston SSDNow M Series SNM125-S2B/80GB (Bundle Kit) – $345.00
Kingston SSDNow M Series 160 GB MLC Drive Pricing:
Kingston SSDNow M Series SNM125-S2/160GB – $769.00
Kingston SSDNow M Series SNM125-S2B/160GB (Bundle Kit) – $669.00
Depending on what drive you purchase, you could actually save $100 by purchasing the bundle versus buying just the bare drive. This obviously doesn't make much sense as you are getting more hardware and Acronis True Image software for significantly less money. The Kingston SNM125-S2/80GB on the other hand is priced lower than the bundle, but to get the bundle kit you only need to spend an extra $9 more. Considering the price of the software and what you get, this bundle seems like the obvious way to purchase a Kingston SSD if you plan on upgrading a system and don't want to re-load the operating system.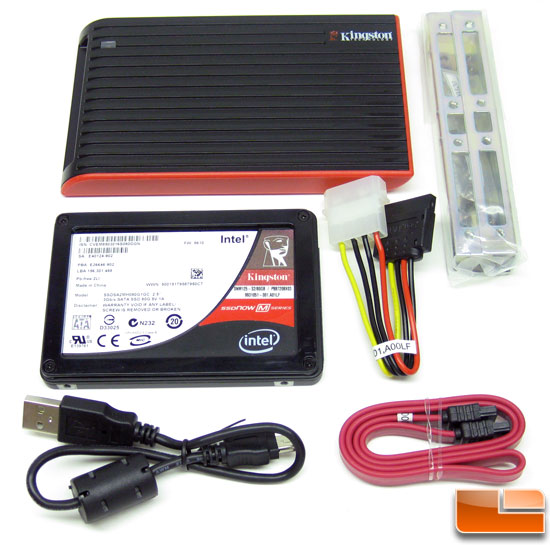 The Kingston SSDNow M Series 80GB SATA 2.5 bundle kit includes the SSDNow M Series drive 80GB hard drive, USB-to-mini-USB Cable, 2.5″ SATA Enclosure, Serial ATA data cable, 4-pin Molex to Serial ATA power adapter cable, and bracket w/screws for 2.5 to 3.5 conversion. Legit Reviews did a full review on the Kingston SNM125-S2/80GB SSDNow SSD here if you are curious about how the drive performs. Today, we will be focusing on the bundle and what benefits the bundle offers consumers as we have already shown the amazing performance of the Kingston SNM125-S2/80GB SSDNow.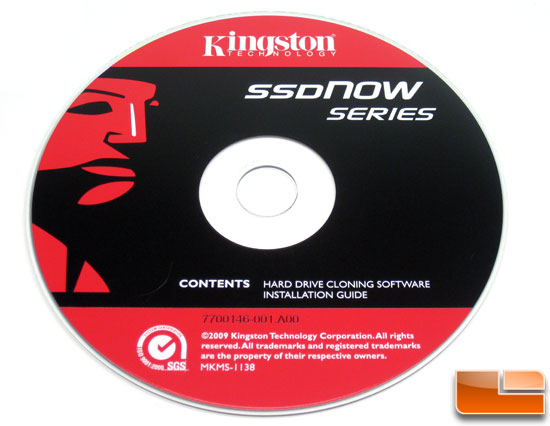 The most important piece of this bundle kit is contained on the disc pictured above. The Acronis True Image HD software and instructions are located on this disk. Without this software the kit wouldn't work, so keep this disc in a handy spot. It should be noted that the software provided in this kit does not support imaging/cloning of RAID or Spanned disk arrays, so it does have some limitations. Let's take a look at a closer look at the Kingston SSDNow M Series SNM125-S2B/80GB Bundled Upgrade Kit as we walk you through installing it on an ASUS notebook from 2006 that needs a performance boost.