Kingston MobileLite Wireless Card Reader Review
By
MobileLite Wireless Testing
To start off, Kingston provided us with a 32GB Class 10 MicroSD card, which you can find on Amazon for $32.52 shipped. This card includes an SD card reader, exactly like the one the MLW includes, plus a USB MicroSD card reader. The USB card reader is pretty neat and handy, but it is extremely difficult to remove the MicroSD card.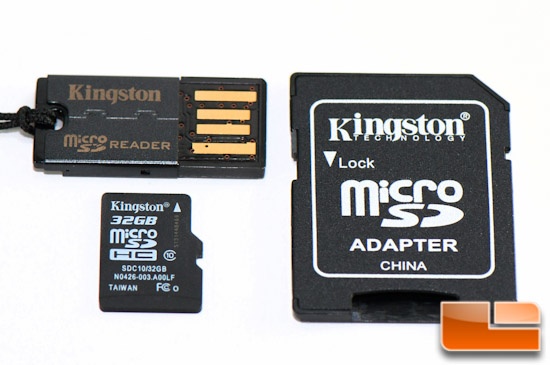 A quick bench of the MicroSD card yielded the following results: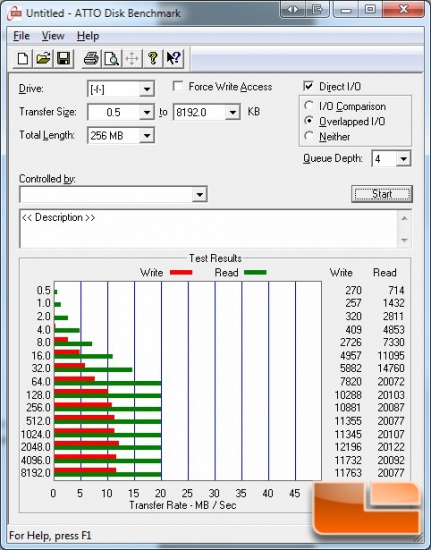 You will see that this SD card maxed out at 12Mbps write and 20Mbps read with ATTO Disk Benchmark.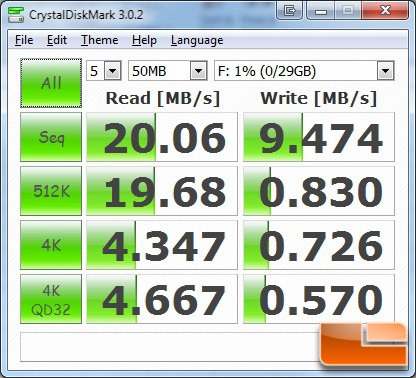 With CrystalDiskMark, we saw mostly similar results, yielding about 9.5Mbps write and 20Mbps read.
Testing out the transfer of multiple file sizes and a bunch of files, we got some pretty decent results. The testing was performed using the Samsung Galaxy S3 and a Dell notebook with an 802.11b/g WiFi card.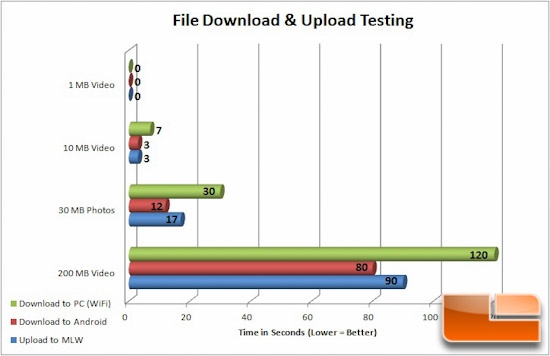 I am not at all disappointed by the results, as they were fairly reasonable and pretty much spot on with the ATTO and CrystalDiskMark tests. I'm sure if I used a faster card, I'd have even more impressive results.
I did test the MLW from a 50 foot distance, going through multiple walls in my house, and I got fairly impressive results. With most WiFi devices like this, you'll get a good 30 foot range before it fizzles out. At 50 feet, I still had a pretty strong wireless signal, and was able to download the 200MB video in just under 3 minutes.
Speed testing yielded decent results. I tested approximately 2 feet away from my wireless router. My 18Mbps connection was topping out at about 16.66Mbps at the time of testing, and it would cap out at right around 12Mbps when using the internet through the MLW. This is a 28% reduction from the initial test, which was very consistent. I wish it was better and didn't lose so much throughput, but it isn't horrible either.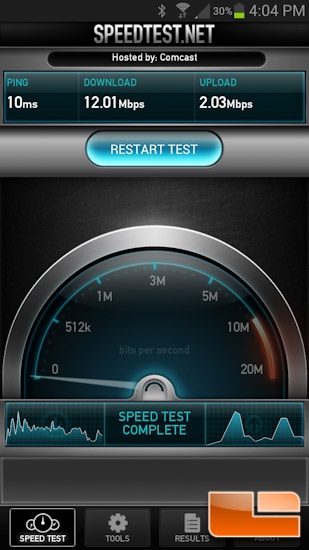 When I tried a speed test from my 50 foot mark, I averaged approximately 8.25Mbps, which I was quite pleased with.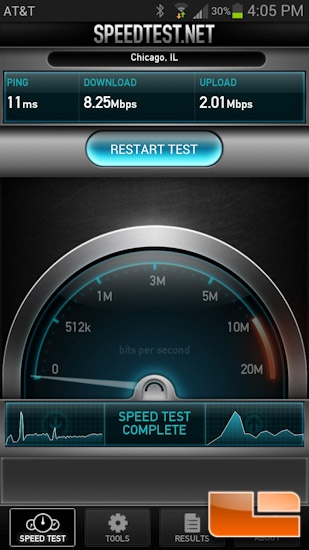 Let's wrap up this review. Read on to gather a summary of our thoughts.