Kingston MobileLite Wireless Card Reader Review
By
Kingston MobileLite Wireless Introduction
Back at CES in January, Kingston showed off their Wi-Drive+ MobileLite, which was just a beta version of the product that we're about to review today. You can check out the initial preview this product here. There have been a few changes since then, which may be disappointing to some.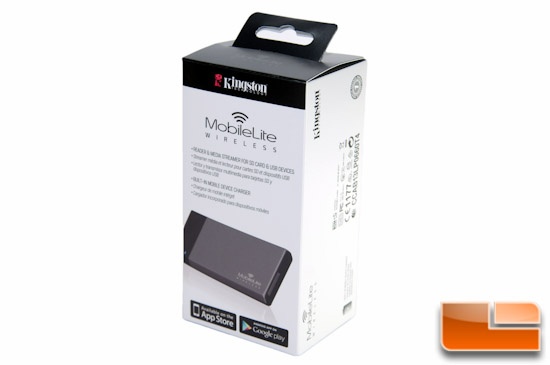 The MobileLite Wireless is designed to allow up to three users to wirelessly share photos, video, documents, etc., via a central hub. For devices like the iPhone, iPad, or HTC One, that all have strictly fixed storage, this product will allow you to pull data off of said device to allow for even more storage.
Kingston chopped off Wi-Drive+ from the name and stuck with MobileLite Wireless instead. Unlike the Wi-Drive series, Kingston did not include any internal storage. This is traded off for allowing you to plug in an SD card or USB flash drive, providing you with virtually unlimited storage. They kept the MobileLite name, as the original MobileLite was strictly a USB plug-in card reader, and then they added Wireless to the name, signifying that it can do those same functions via wireless.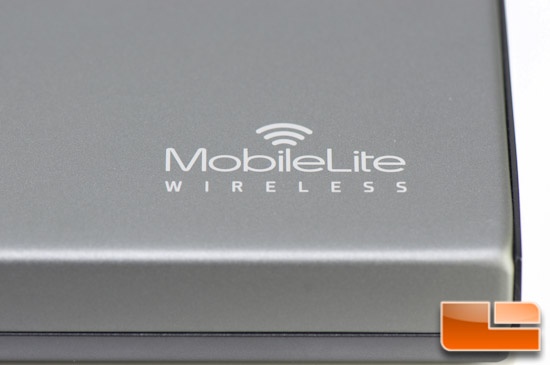 The MobileLite Wireless (or MLW for short), carries an MSRP of $69.99 and that is what it is listed for on Amazon with shipping. This is far off from their initial projected price point of under $40, which is rather disappointing.
Taking a quick look at the packaging, it tells you about the reader and streaming technologies, plus it informs you that it is a mobile device charger. It does fail to mention the finer details, such as what wireless standards it uses, SD card compatibility, battery capacity, etc. I would not feel informed enough to buy this, should I see it on a store shelf.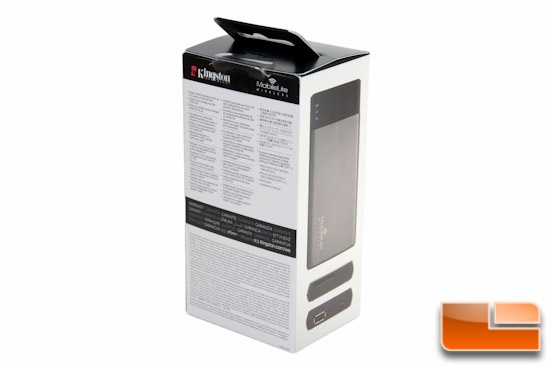 Kingston did a fine job of packaging the MLW device, as you can see in the picture below.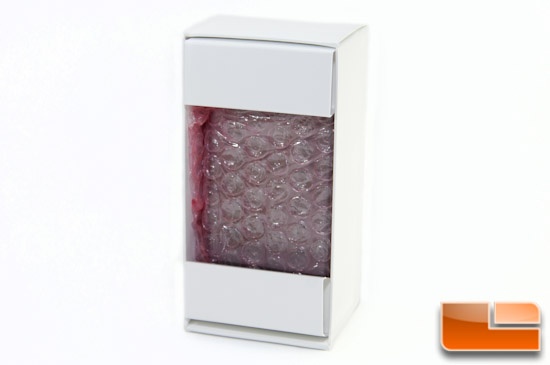 Included in the box was the MLW device itself, an 18" USB cable, a MicroSD card adapter, and the instruction booklet. Kingston also has a one year warranty on the MLW, and we know that they stand by their products, should you run into any issues.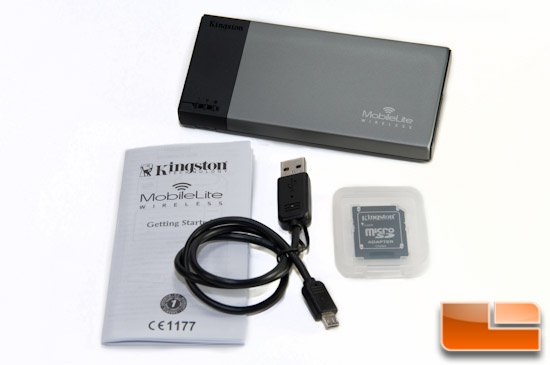 Kingston's MLW weighs in at 98 grams (3.46 ounces) and measures 124.8 x 59.9 x 16.65mm (4.91 x 2.36 x 0.66in). It is super light weight and small enough to fit in your pocket or purse.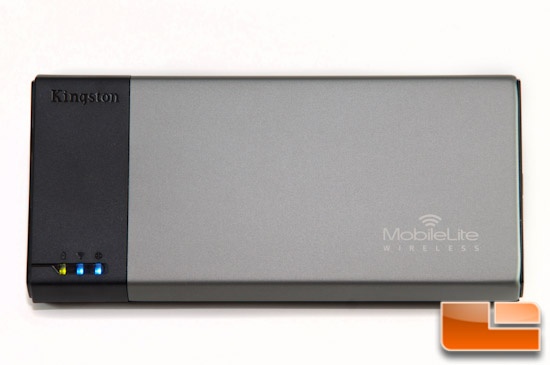 Read on to learn more about the Kingston MobileLite Wireless unit, to find out how it works, and how it performs.