Kingston DataTraveler HyperX Predator 512GB USB 3.0 Flash Drive Review
By
Final Thoughts and Conclusions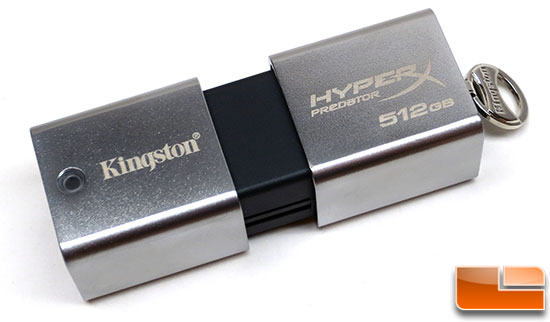 At the end of the day, we found the Kingston DataTraveler HyperX Predator USB 3.0 512GB Flash Drive (DTHXP30/512GB) to pretty damn impressive. When we started Legit Reviews in 2002 we were reviewing 8MB and 16MB USB 2.0 drives and here we are more than ten years later reviewing 512GB USB 3.0 Flash drives! The need and functionality of USB Flash drives have not changed over the past decade, but the capacities and speeds they are available at keep increasing every year!
When it comes to performance, Kingston says this drive has 240MB/s read and 160MB/s write speeds when used on a USB 3.0 ports. We saw sequential read and write speeds well above the speed ratings in benchmark utilities like CrystalDiskMark, so this drive is fast!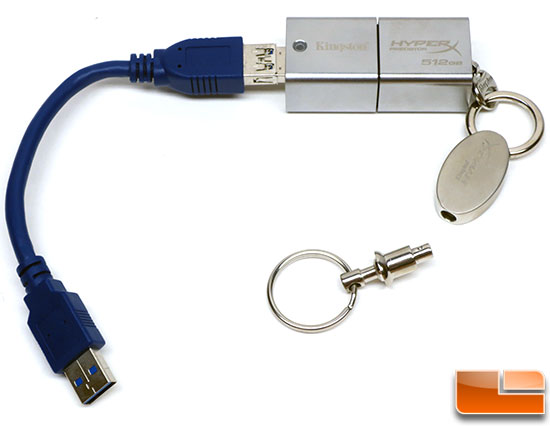 If you are looking for gobs of storage space the DataTraveler HyperX Predator 512GB or 1TB drives should have plenty of room and are pretty darn fast thanks to the SuperSpeed USB 3.0 data interface. The only real downside to a drive this large is the price tag. At $800.74 plus shipping on Amazon, this drive isn't going to be for the average home user, but rather enthusiasts and business users that have a need for such a device.
The Kingston DataTraveler HyperX Predator 512GB is well constructed and it feels good when in your hand. Our only complaint with the drive is that it shows finger prints, but that shouldn't be a deal breaker! If something should ever go wrong with this drive it is backed by a five year warranty along with Kingston's tech support where can quickly get help or an RMA started between the hours of 6am to 6pm PT.
Right now there are no other 512GB USB Flash drives on the market, so if you need a drive with this much capacity this one is easily recommended!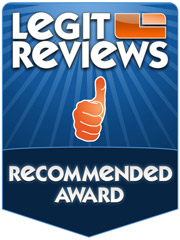 Legit Bottom Line: The Kingston DataTraveler HyperX Predator USB 3.0 512GB Flash drive is big, fast and expensive, but it does exactly what it is supposed to do!