Intel RTS2011LC CPU Water Cooler Review
By
Looking closer at the Intel RTS2011LC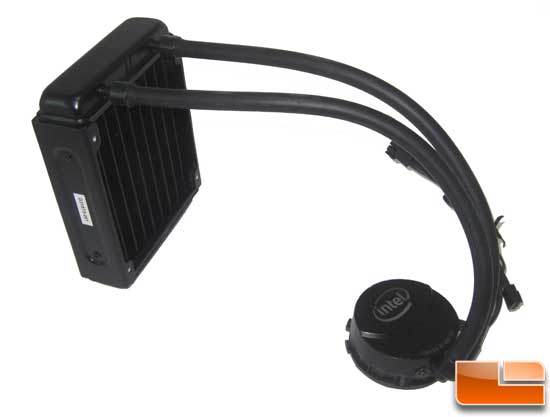 The Intel RTS2011LC is almost identical in overall design to the Antec Kuhler H2O 620. The hoses are 13 inches long. So mounting the radiator and still reaching the CPU socket should not be an issue with most cases. In some small cases there could be an issue with the hoses being too long. The same goes for really huge cases and the hoses being too short to mount the radiator in the top of the case. Mounting to the rear 120mm fan port, the 13 tube length should be just right.
There are two power leads coming from the pump housing. One is for connecting to the motherboard. The other is for connecting to the fan. This means that the Intel RTS2011LC will only take 1 motherboard fan header. Since the radiator for the unit can accept twin 120mm fans, if you add a fan or change the stock fan for a pair of aftermarket fans you will need to power them from a source other than the pump.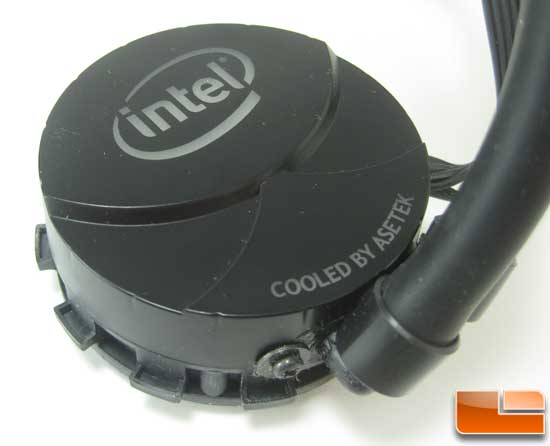 The pump/coldplate housing is the new low profile design. The Intel logo glows blue when the system is powered up.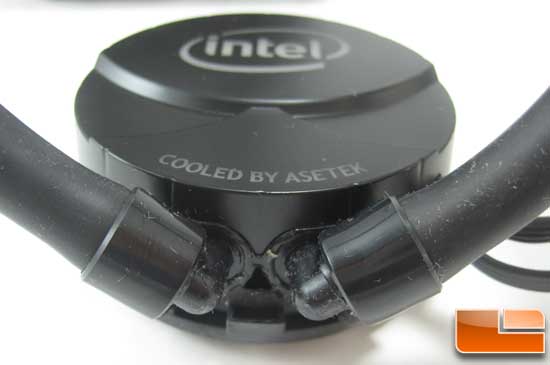 The fittings on the pump are 90* swivel fittings. The extra movement with the fittings combined with the flexible hoses will help during installation.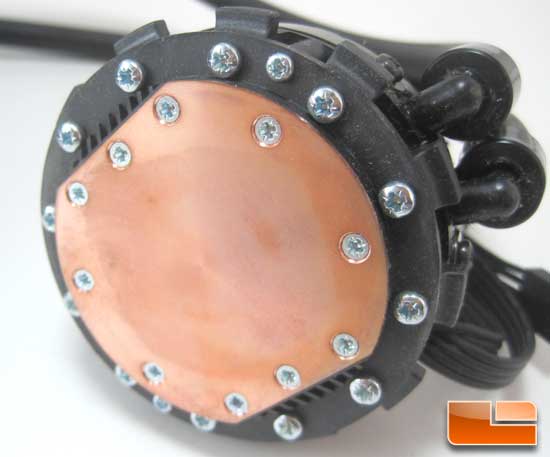 The base of the Intel RTS2011LC came to us without thermal paste pre-applied. It does look like there was some on it at one time. The base is smooth and flat.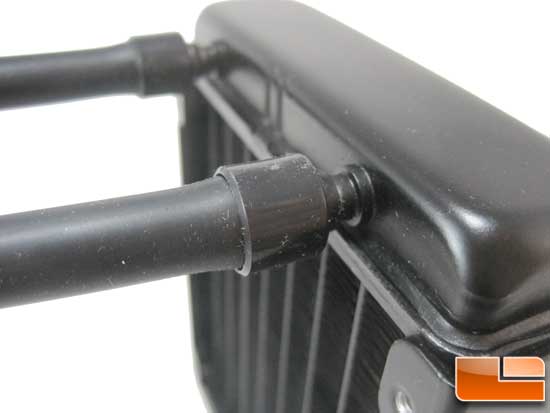 On the radiator side, the hoses are attached with straight fittings.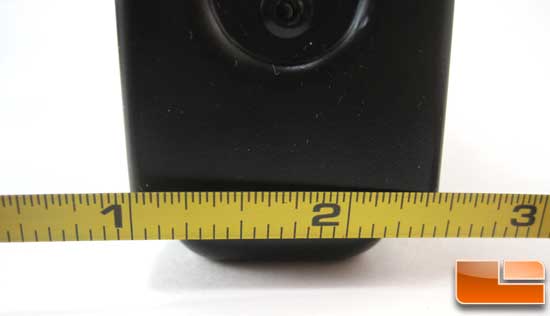 Now, unlike the Antec Kuhler 620 or Corsair H50, the overall thickness of the radiator is almost 1.5 inches rather than 1 inch.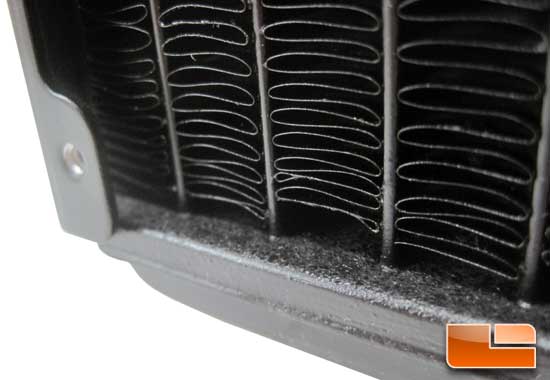 There is some setback from the outer edge to the cooling fins but the fin thickness is thicker than previous versions of Asetek kits.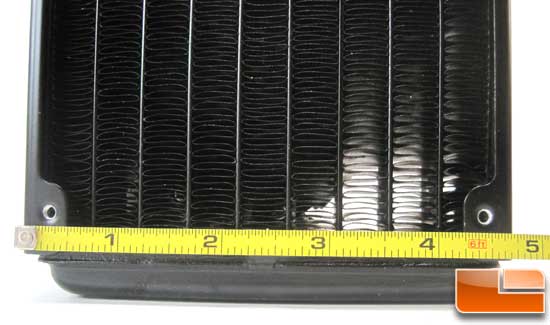 The radiator is 4.7 or 120mm wide.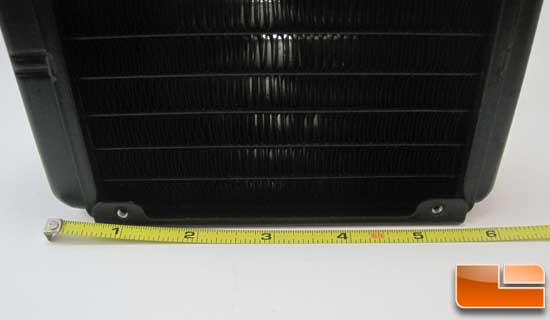 The radiator overall height is 6 or 150mm.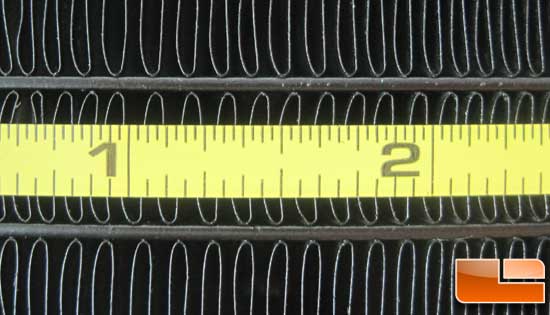 The fin count for the radiator is approximately 18-20 fins per inch.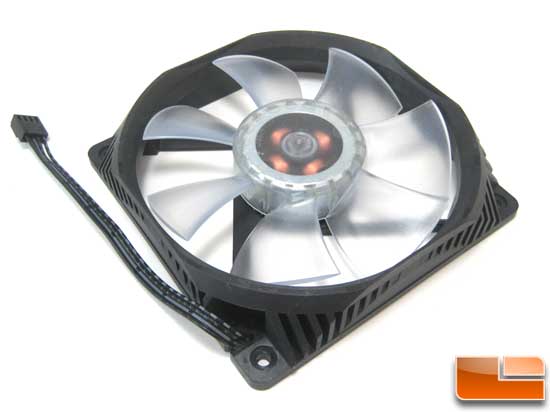 The included fan is a PWM 120mm blue LED fan. The fan housing is not a standard housing, but has some flare to it. The power wire looks to be rather short, but it is long enough to reach its power wire on the pump housing.