Intel Core i9-10900K and Core i5-10600K CPU Review
By
SiSoftware Sandra, Novabench, Neatbench, Dolphin
SiSoftware Sandra Business 2020: link
SiSoftware Sandra Business 2020 is a utility, which includes remote analysis, benchmarking and diagnostic features for PCs, servers, mobile devices and networks. This test has been popular for CPU and memory benchmarks for well over a decade and it is one of the easiest benchmarks out there to run. To keep things simple we are showing just the aggregate score for four key benchmarks.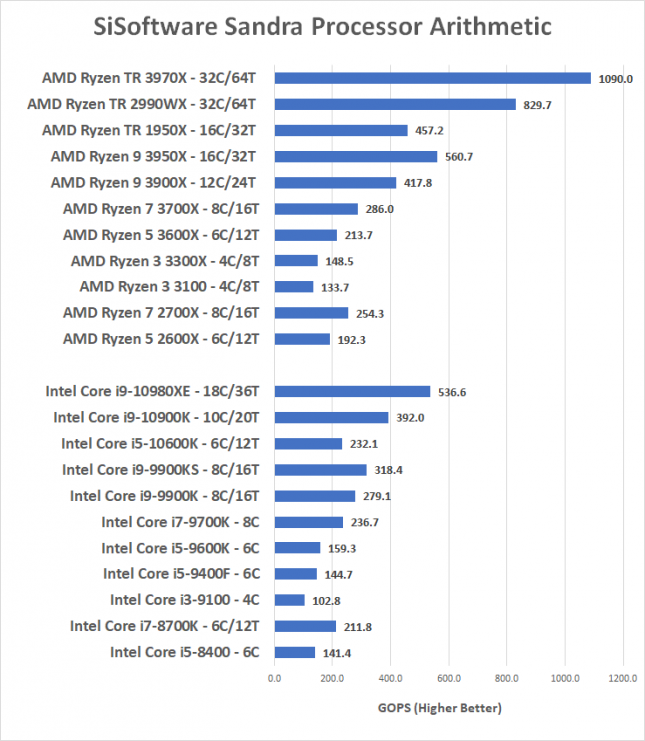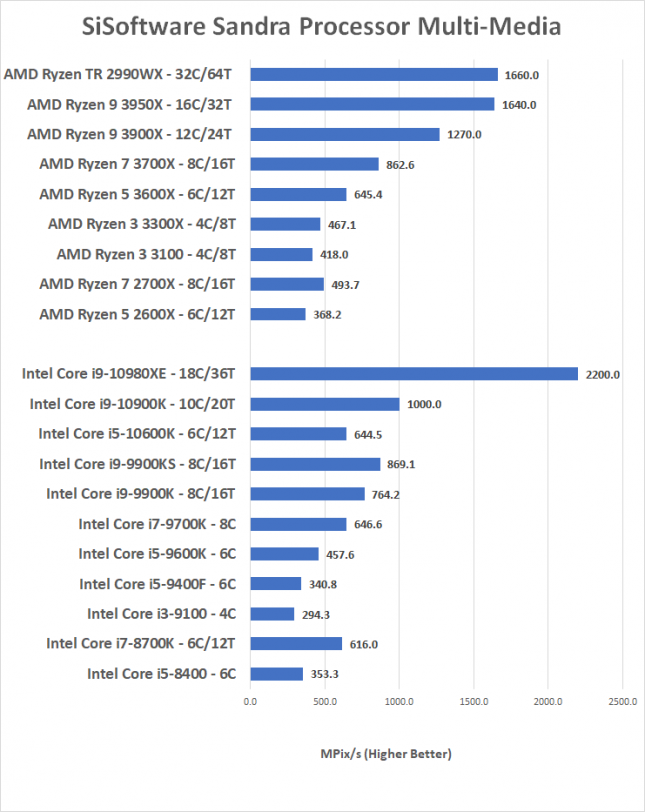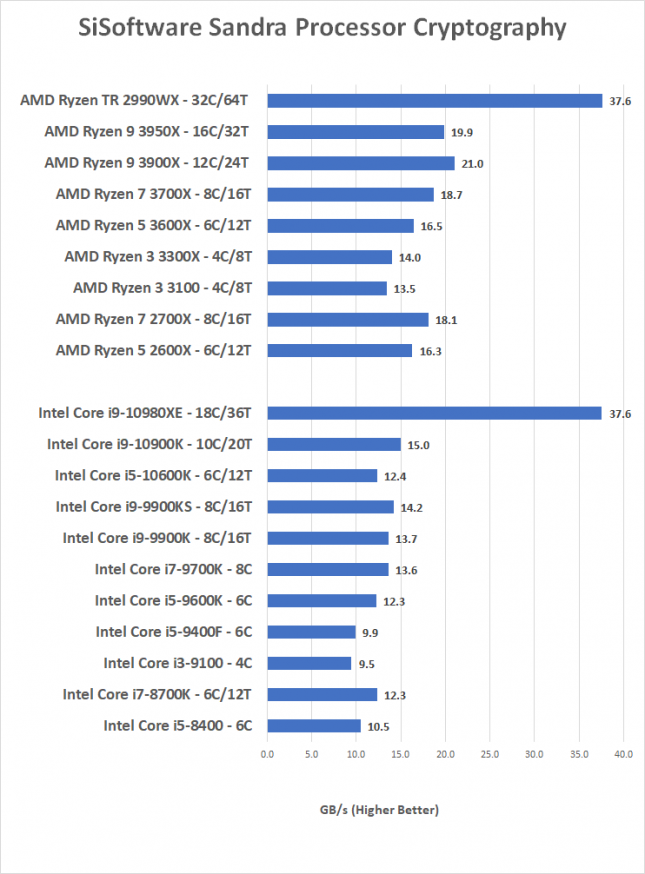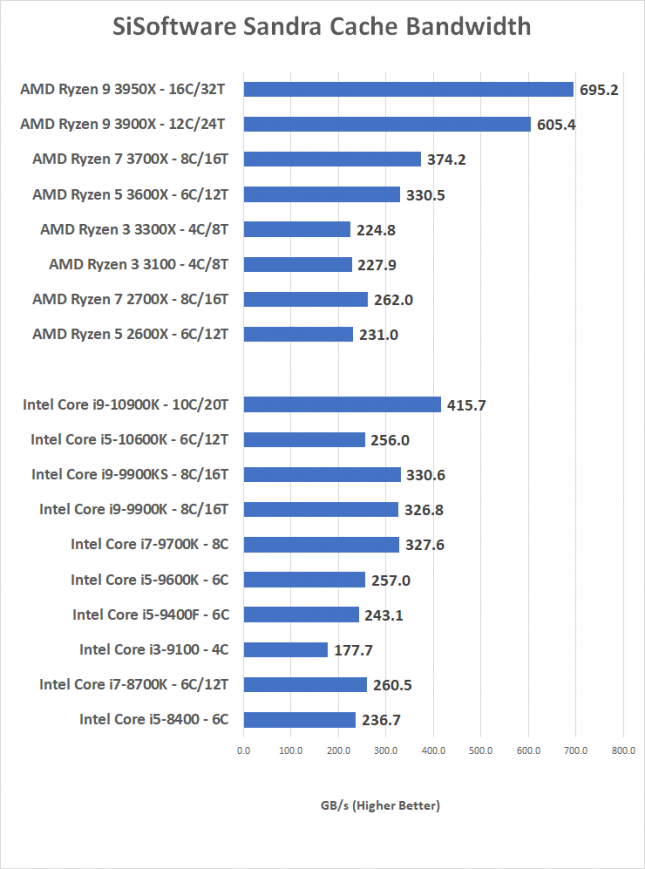 Novabench: link
Novabench is a free benchmark that tests your computer's performance. Novabench has been trusted by millions since 2007.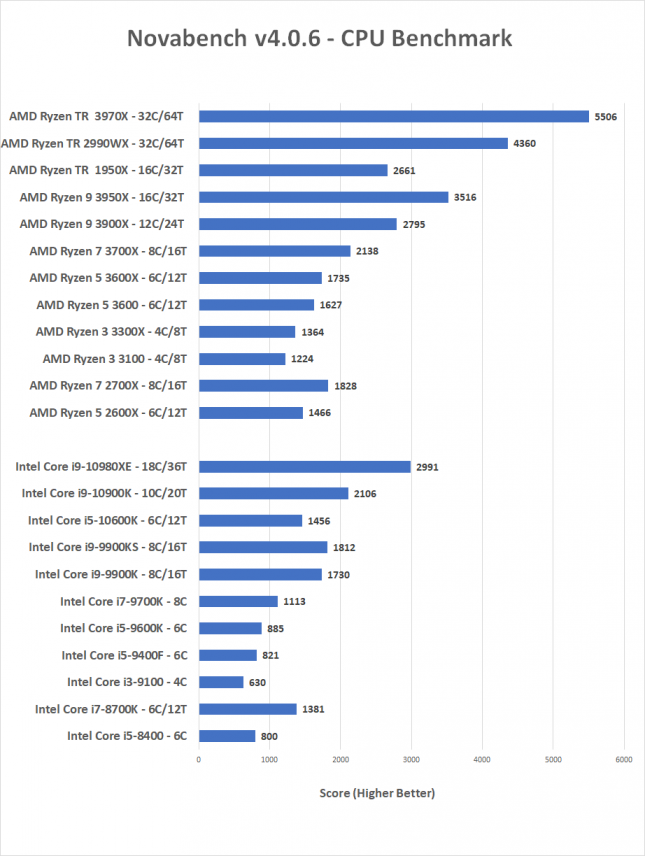 NeatBench:
Neat Video is a powerful video editing plug-in designed to reduce digital noise and other imperfections. It is an extremely effective way to clean up video from any source including video cameras, digitized film, TV tuners and others. NeatBench is the benchmark to check out performance on Neat Video.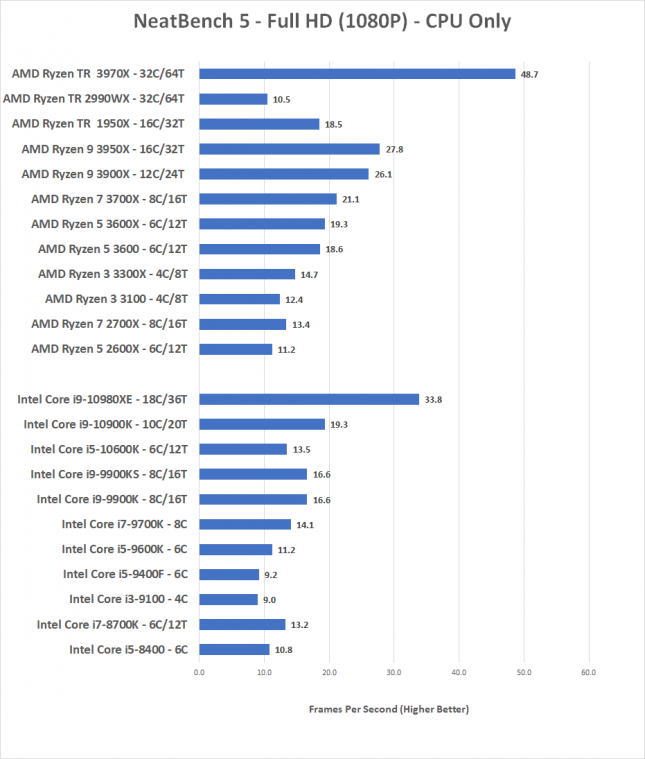 Dolphin 5.0 x64 Emulator Benchmark: link
The long awaited Dolphin 5.0 release happened in 2016 and thanks to a major cleaning up of the codebase Dolphin has reached a new level of efficiency, powered by a revitalized dynamic recompiler. Dolphin is considered by many to be the best Nintendo Wii emulator for PC you can find. It also works for Gamecube. We are running the official Dolphin 5.0 benchmark as it offers closer mapping to real world Dolphin performance as the previous version was extremely floating point heavy. We feel this is a pretty good general CPU benchmark for real world performance as emulation workloads are something that most gamers will run at one point or another. We benchmark the standard Wii homebrew application and run it with the speed limit set to 'unlimited' and the External Frame Buffer set to 'real' in case you wanted to run this on your personal system.