HyperX Cloud Revolver Gaming Headset Review
By
Looking around the Cloud Revolver
The HyperX Cloud Revolver is a full sized circumaural headset with large earcups. This headset is a fully original design unlike the Cloud which is a rebranded QPAD QH-90. The Cloud Revolver has a suspension headband with some exposed cabling reminiscent of the Cloud headset.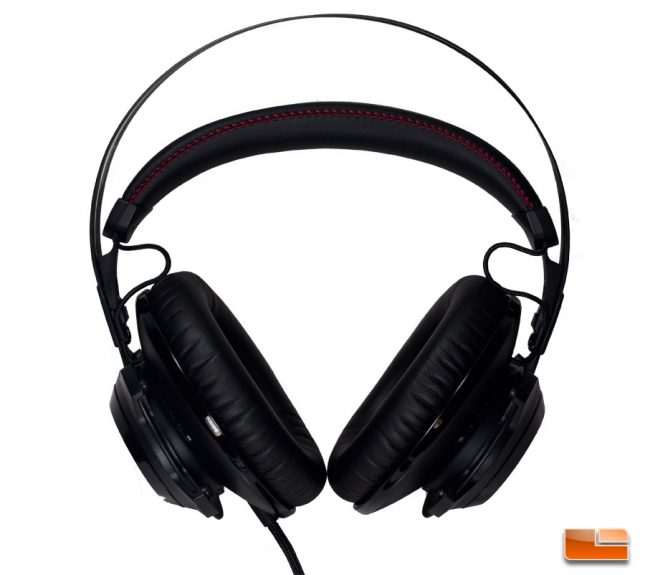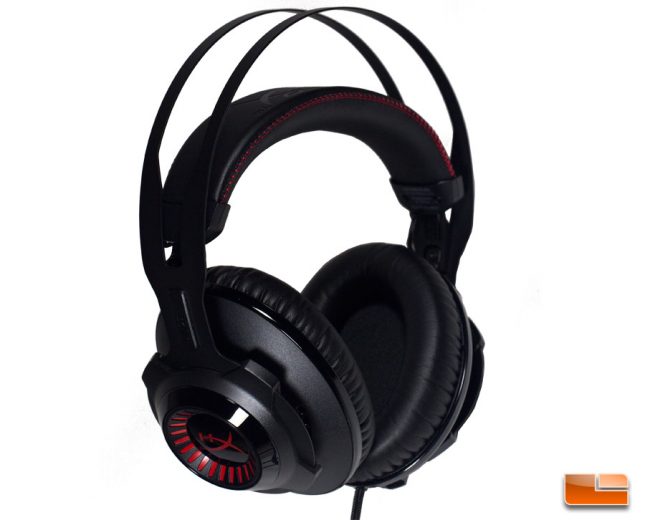 The steel outer band attaches and supports the other plastic pieces which are the suspended self-adjusting headband and the earpieces. Unlike the Cloud, the outside of the Cloud Revolver's earcups is matte and glossy plastic and lacks the metal decorative plate.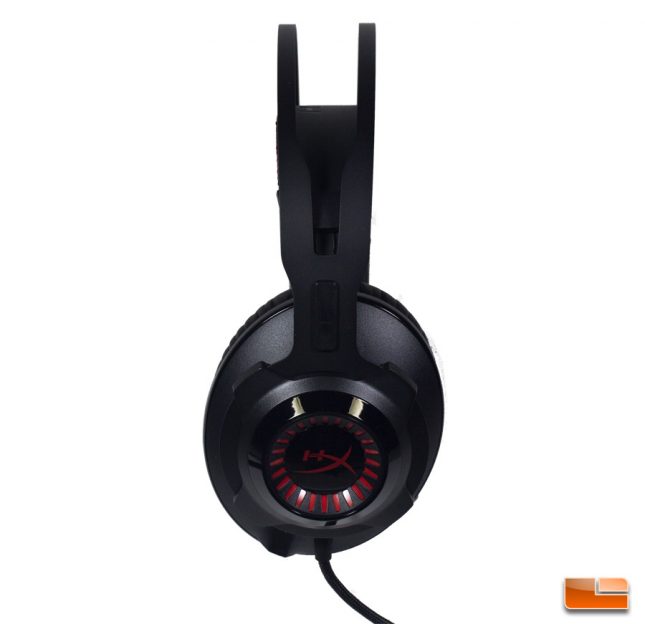 The painted steel outer headband provides moderate clamping force in concert with the suspended headband and leatherette earcups to rest snuggly and comfortably on the head.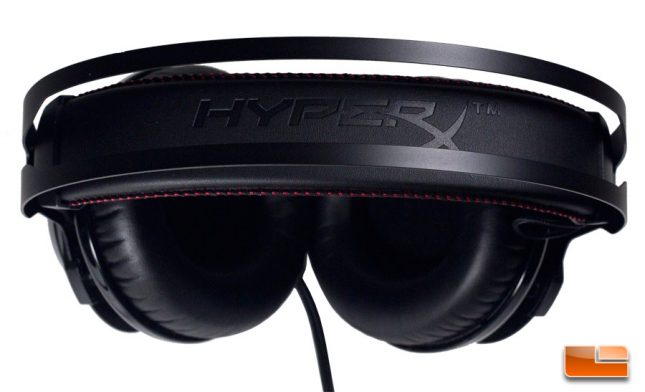 The headband and earpads are generously padded with dense memory foam wrapped in leatherette.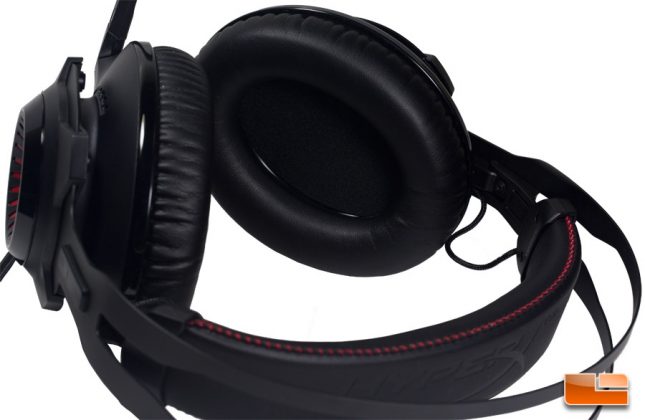 A detachable microphone is once again used for the Cloud Revolver though with a more robust boom compared to the one included with the Cloud.

The microphone plugs into the left earcup by the headset cable. A cover plug is not included, but the recessed jack on the Cloud Revolver is much more inconspicuous than the one on the Cloud.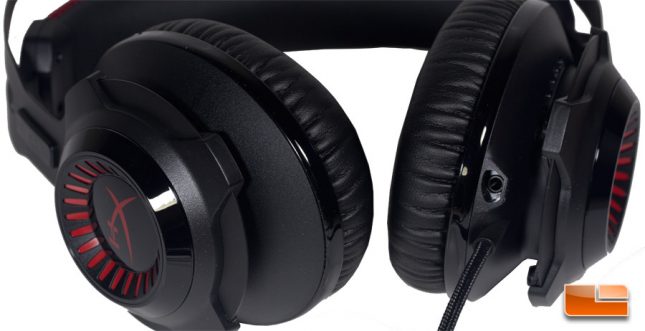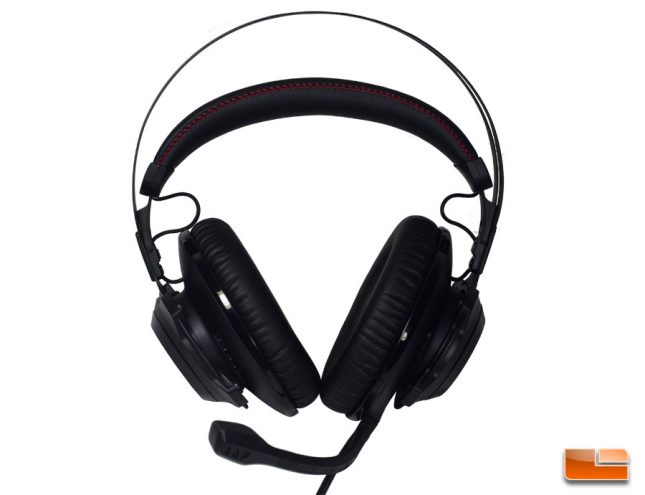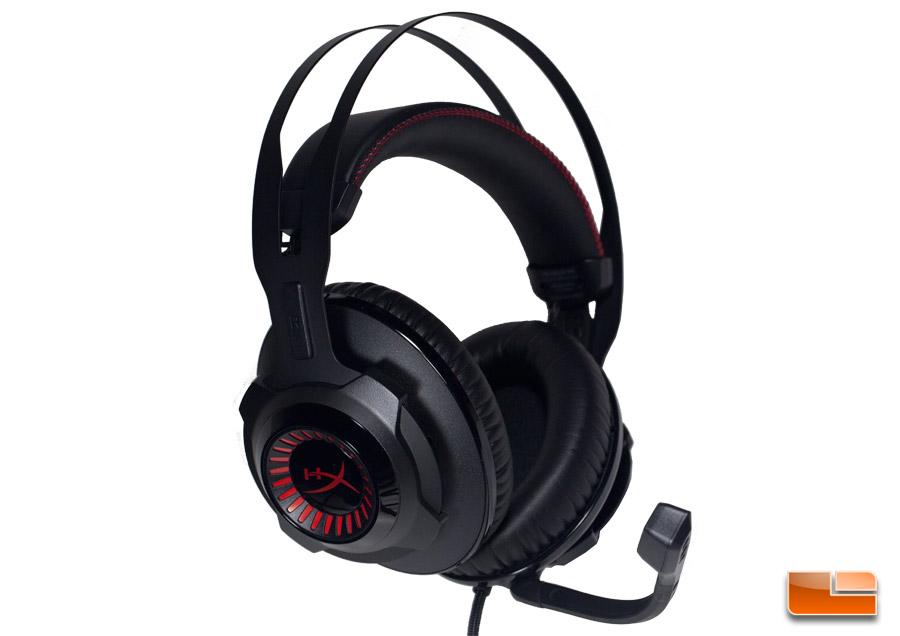 The 1 meter (39 inch) long braided cable ends in a 3.5mm 4-pole analog plug that's compatible with mobile devices and consoles. Included with the Cloud Revolver is a 2 meter (6.5 ft.) long extension cable and inline controller that ends with split 3.5mm headphone and microphone plugs.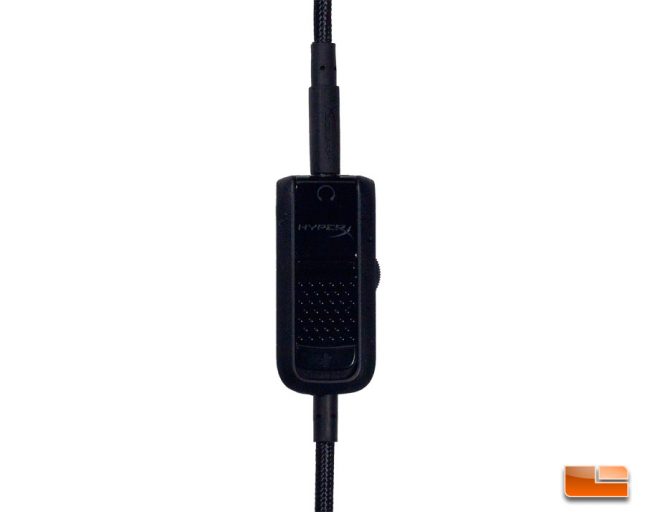 The controller has a sliding switch on the front for muting the microphone, a wheel for headphone volume control on the side, and a clip on the back.