HyperX 1GB DDR400 Registered Memory
By
Introduction:
As many of you know, the AMD Opteron and Athlon64 FX processor both require dual memory channel registered memory. If you are going to spend the big bucks on one of these processors, more than likely a pair of registered DDR400 modules are next in line to be ordered. If you look around the market a little bit you will notice that there are a couple different form factors (TSOP & BGA) that DDR400 registered memory can be found in. Which is the better memory form factor for you? There are some clear differences between the two and by the end of this review you should know which type of module suits your needs!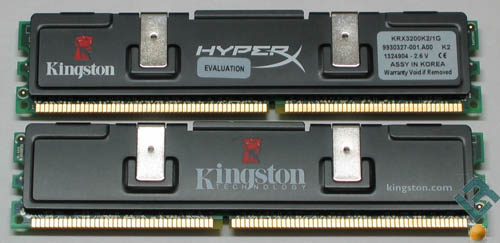 Features:
The Kingston HyperX modules came in the standard Kingston packaging with detailed directions and information regarding the lifetime warranty. Kingston HyperX modules are guaranteed to operate, as specified by their datasheet and in the operating environment for which they were intended, for the life of the product.
The memory we are testing today are a matched pair of modules that have been specifically designed for use on the AMD Athlon 64 FX system. Kingston has undergone multiple levels of rigorous testing and was the first memory manufacturer to release DDR400 micro BGA registered memory modules. The memory modules have also been tested on currently available platforms such as the ASUS SK8N motherboard, which just happens to be the board that we will using for our benchmarking.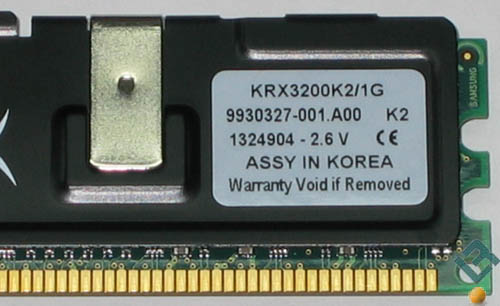 Key Features:
Memory amount: 2x 512MB
Access time: 4.0ns Samsung IC's
400MHz (PC3200) Registered/ECC DDR Modules
CAS latency: 3 clock cycles
RAS precharge: 4 cycles
RAS active to precharge: 8 cycles
Command rate: 1T (1 cycle)
Aluminum heat spreader for thermal diffusion (Flat Black)
Latency: 3-8-3-3-1T
2.6V
Lifetime Warranty