HighSpeed PC Tech Station Review
By
Packaging and Contents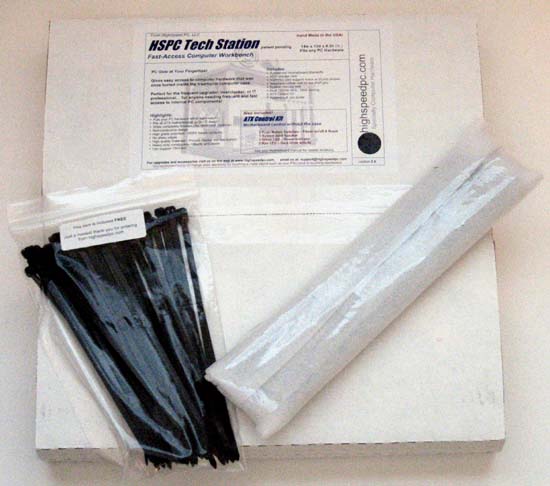 I was surprised at the package when I opened it. The box was small, but the package itself was failrly heavy for its size. The box contains the large version of the Tech Station. The Tech Stations usually come with 7″ legs, but High Speed PC sent me the optional 10″ legs as well, which ended up being very helpful, since I use water-cooling on my systems. My water cooler fits under the 7″ legs, but it was much easier to use with the 10″. HighSpeed PC also sent me a little gift… a bag of zip ties. One can never have too many zip ties for cable management (although you can tell I had not used them yet in the pictures that you will see).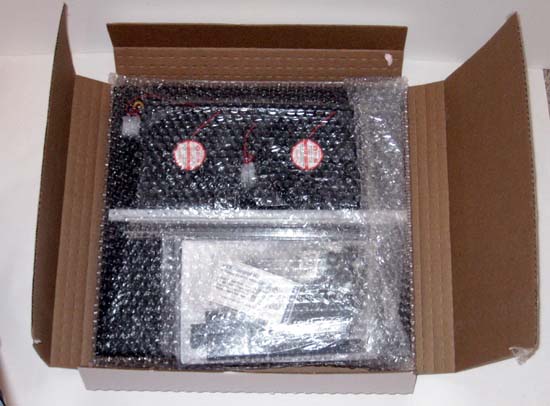 The Tech Station was very well packaged as far as safety and order are concerned. Everything made it to us just fine and in perfect condition!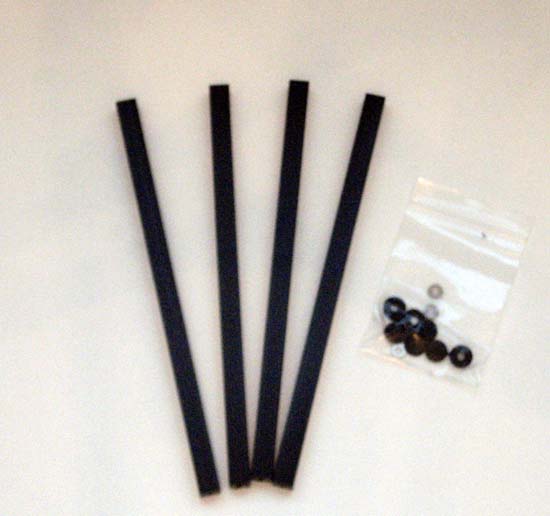 Here is a pic of the optional 10″ legs. These have to be ordered separately, and will run you an additional $14.99 for the package.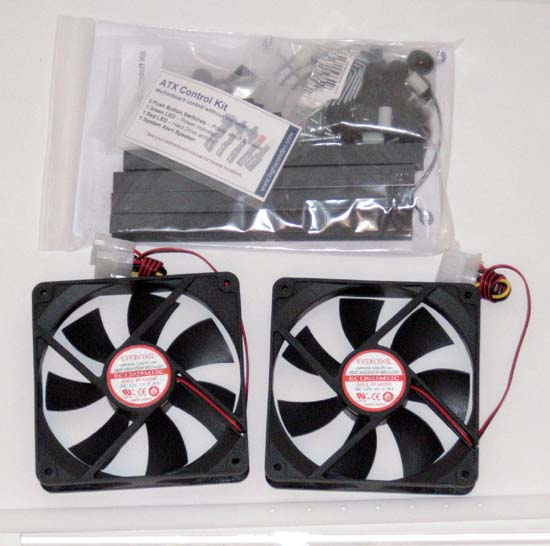 All of the screws, motherboard stand offs, the 7″ legs and the instructions were all contained in a nice little zip lock baggie. The two fans that come with the Tech Station are the Evercool 120mm Model EC12025M12C. These fans are 120mm fans that spin at 2000 RPMs. They push 79.14 CFM of air at 30dba, and they use a 4-pin molex connector. These do a good job of pushing air, but they are fairly loud fans, especially in an open air bench like the Tech Station.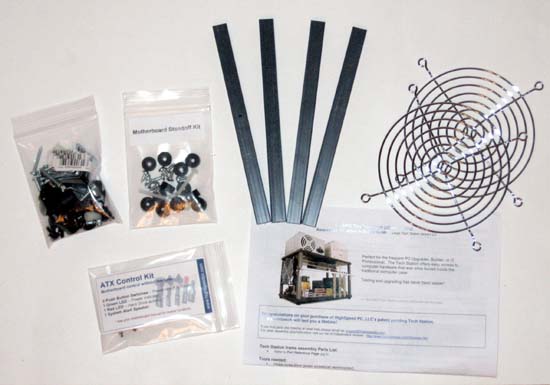 Inside the ziploc bag you can see the fan guards, instructions, stand-offs and other screws that are needed for assembly. WE also can see the ATX control kit, which we will look at closer a little later.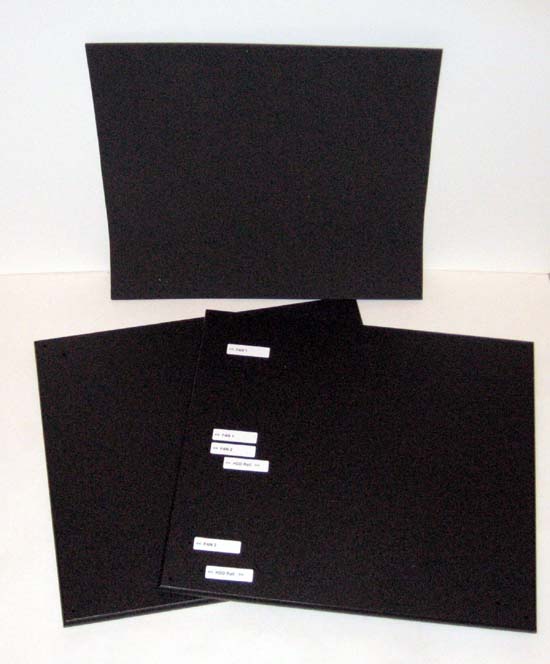 The shelves are made of non-electrically conductive, scratch-resistant high grade polymers. You can see that they have labeled one of the shelves for ease of installation. The Tech Station also comes with a neoprene mat that is non-conductive and non-slip for your gear on the top shelf (pictured top).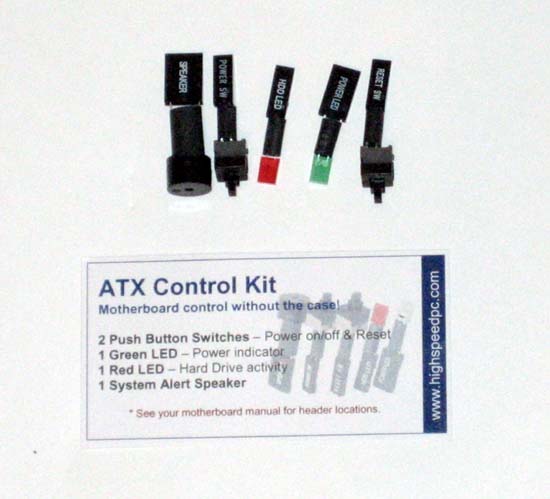 The last thing to mention is the ATX control kit. This is a handy little package of connectors to place on the front panal connectors of your motherboard. As you can see, you get a power on/off, reset, power LED, HDD LED, and a speaker. THis makes starting and resetting the motherboard much easier, since it is not in a case with a power button and reset button.