Gigabyte Shows Off Upcoming Intel Z87 Motherboards
By
Gigabyte GA-Z87N-WIFI Mini-ITX Board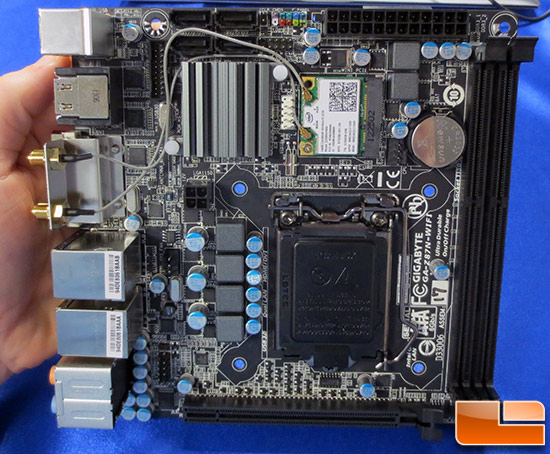 Gigabyte hasn't been that active in the Mini-ITX motherboard market when it comes to enthusiast chipsets, but all that changes with Intel Z87. Gigabyte will be coming out with the GA-Z87N-WiFi motherboard based on the Intel Z87 chipset! This board is very similar to the Gigabyte GA-Z77N-WIFI that came late to the market for Intel Z77 boards.
This motherboard has two DDR3 memory slots, four SATA 6Gbps slots, a single PCI Express x16 slot and one PCIe Mini socket for a Wi-Fi model or maybe a small notebook style SSD. The other main and that USB 3.0 internal connector.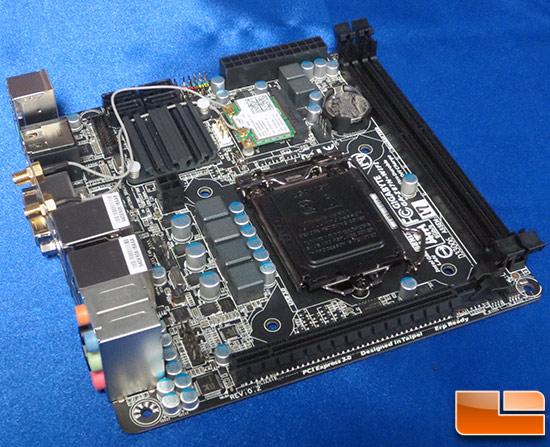 The Gigabyte GA-Z87N-WIFI has four power phases and it doesn't look like they'll be getting any passive cooling solution. The Intel Z87 chipset is passively cooled by a small heatsink though.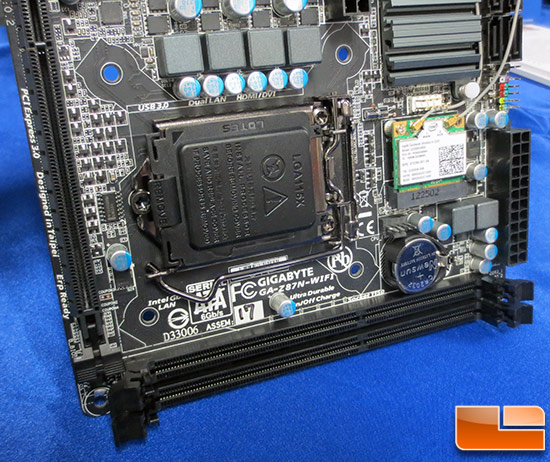 Gigabyte said that an 802.11ac WIFI solution would be included with this board, but it wouldn't be the card that was in the demo board that we photographed. It will likely be made by Atheros as Intel does not have an 802.11AC card out yet.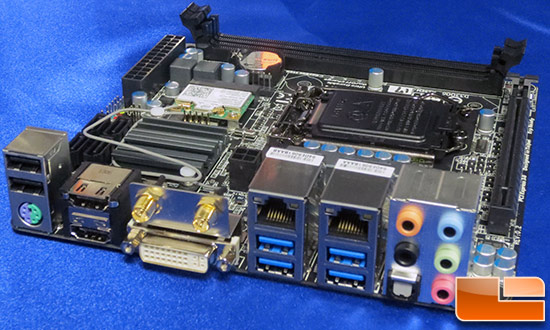 The Gigabyte Z87N-WiFi has two HDMI and a DVI port for video outputs. There are also four USB 3.0 ports, two USB 2.0 ports, a PS2 port, dual Ethernet jacks backed by a pair of Realtek controllers and all the audio ports.