Gennum nXZEN Plus Bluetooth Headset Review
By
The World's Most Advanced DSP-Powered Bluetooth Headset
With the holidays fast approaching, we here at Legit Reviews thought we would take one last shot at evaluating some last minute gift ideas. We come to you today with yet another Bluetooth headset review for you to consider.
In the past we have looked at fairly "mainstream" models from Motorola and Sony Ericsson and have found both to be fairly reliable models that function well depending on the types of equipment you use. Today, we look at yet a different approach to headset technology, the Gennum nXZEN Plus.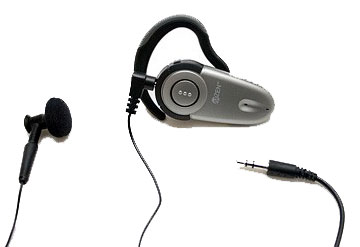 One of the things that Gennum touts about this set is the noise-reduction technology that allows you to use the wireless headset in all sorts of conditions: moving car with windows open, talking in a noise area such as a bar or a mall setting. Gennum claims that their "Frontwave" technology and algorithms removes background noise and enhances speech when using the nXZEN headsets.
What you get in the box
Let?s check out how well the nXZEN Plus works in our real-world test. As always, we will be using two Bluetooth enabled cell phones: the Treo 650, and the Motorola RAZR. The Treo has been by far our most finicky device only working with a handful of devices, while the RAZR has yet to meet a Bluetooth device that it didn?t like.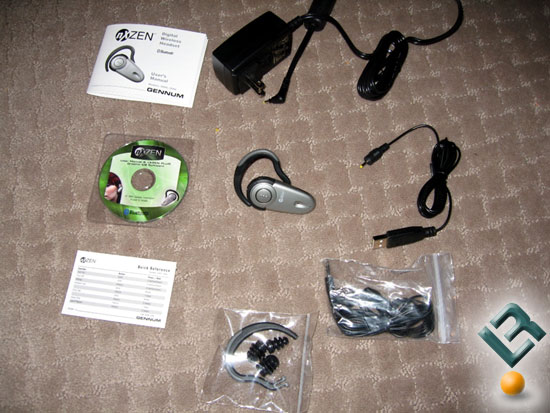 Inside the box:
nXZEN Digital Wireless headset
4 Ear tips ? 2 small, 1 medium, 1 large
User Manual
AC Wall Charger
2 Ear Hooks (different sizes)
Quick Reference Case
USB Charging Cable
Stereo Audio Cable
Installation CD