G.SKILL RIPJAWS MX780 Gaming Mouse Review
By
Looking Around the RIPJAWS MX780
The side grips of the MX780 offer some flexibility to how the mouse is shaped and users can choose to use the thumb rest or not or have an ambidextrous set up.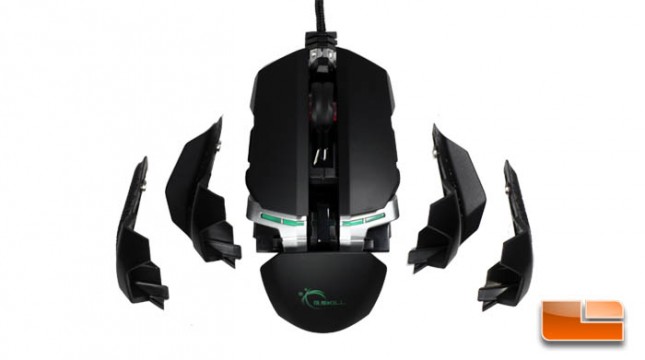 The mouse has dimensions of 5.12(L) x 2.76(W) x 1.50(H) in. / 130 x 93 x 3m without the large grips. Each of the large grips adds about 1 cm to the width.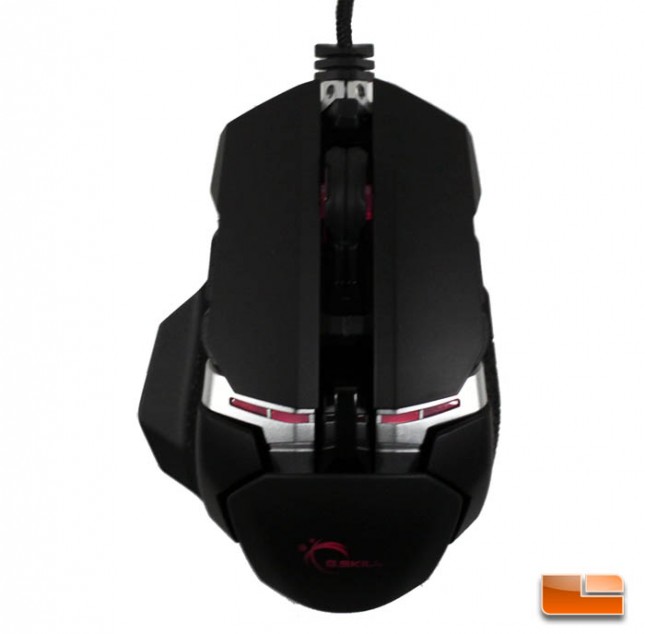 These grips are held in place by magnets which make swapping the pieces easy. The grips slot into recesses to prevent movement in other directions.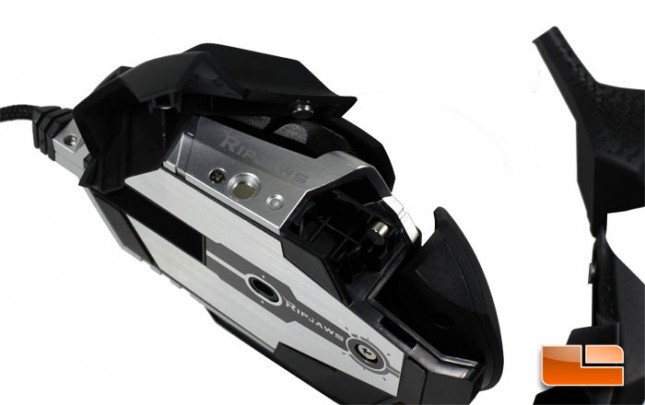 On each side of the mouse is a holder for one of the two included 4.5 gram weights. The rubber holder covers over to hide the holder.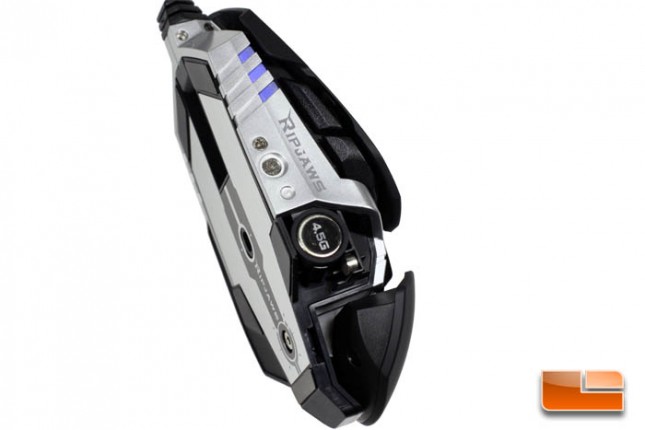 The MX780 has a total of seven buttons not including the scroll wheel. Beside the standard right and left buttons, there is one button on top and two on each side.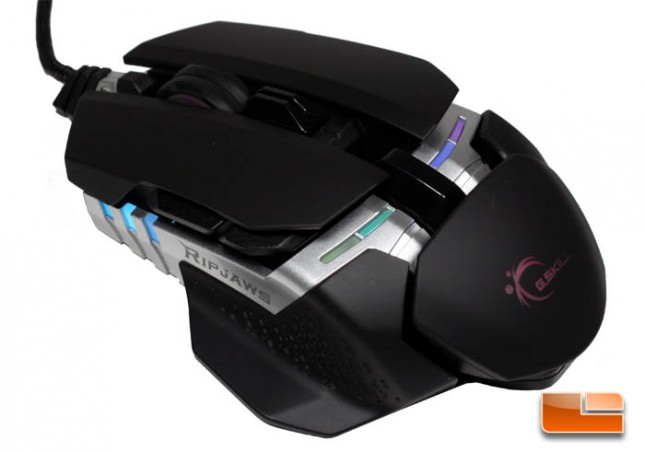 This mouse has four customizable light zones: the scroll wheel, the side lights, the strip of lights on top, and the G.SKILL logo towards the back.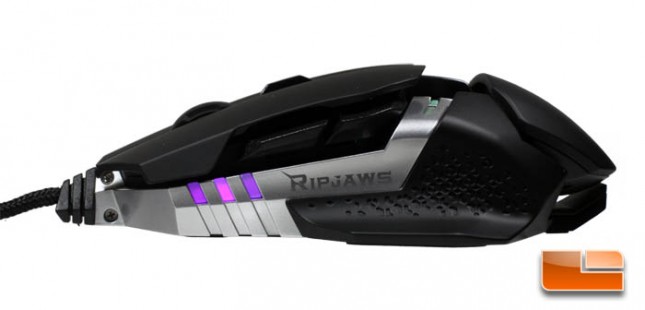 Looking along the length of the mouse, we see it has a rectangular cross section.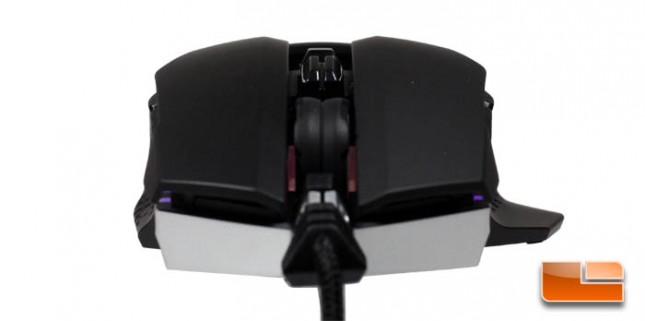 The low height and almost flattened top make the MX780 suitable as a claw grip mouse. The height of the rear end can be adjusted from the bottom of the mouse.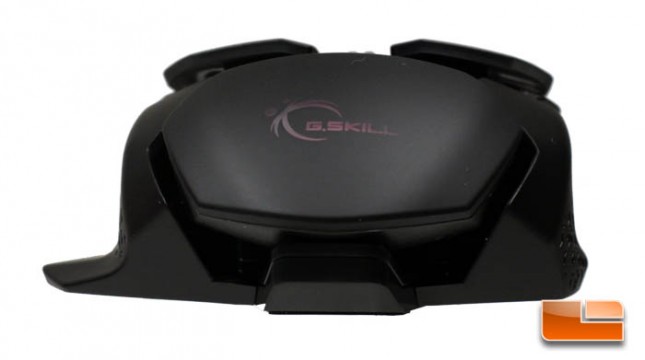 Looking on the bottom of the mouse we see the stunning metal base. Pictures don't quite do this part justice. We also see four slick mouse feet and the 8200 DPI laser sensor. Coming out from the front is the 7 foot USB cable with a gold plated plug. The included screwdriver can be used to turn the screw to adjust the height of the rear plate of the mouse.