Fractal Design Arc XL High Airflow Full Tower Case Review
By
Fractal Design ARC XL Case Packaging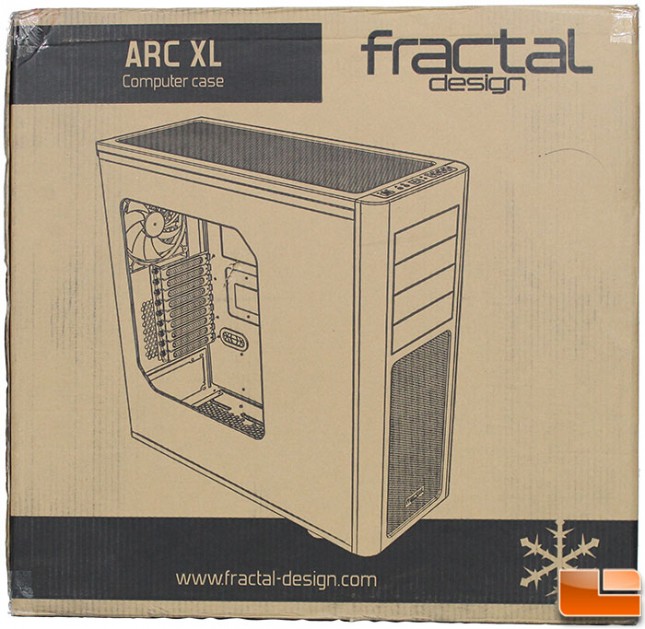 The front of the Fractal Design ARC XL case has their logo, website and a nice side view of the case. The plain cardboard box has become pretty common as most are sold online instead of in a retail setting. In shipping, the top left corner got a little crushed, nothing that should raise any red flags, the packaging of the case should be sufficient to protect the case from this little bit of damage.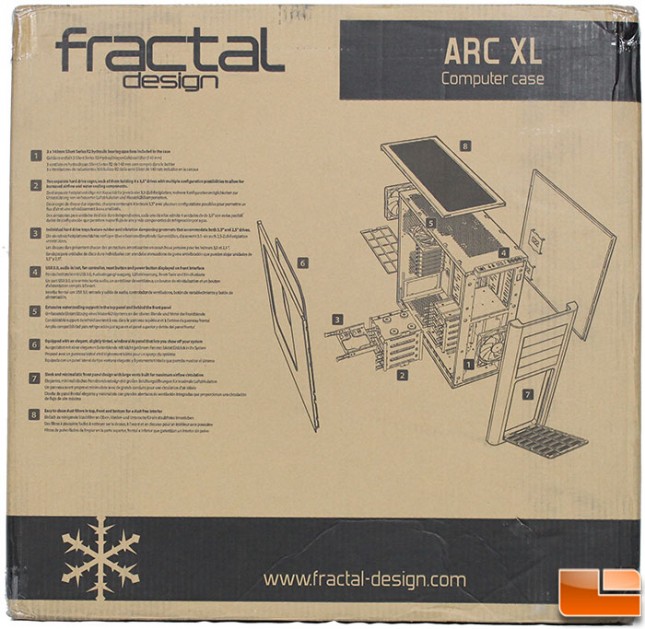 The back of the box goes into some detail on the features. There is a picture of the case taken apart with the eight major features discussed.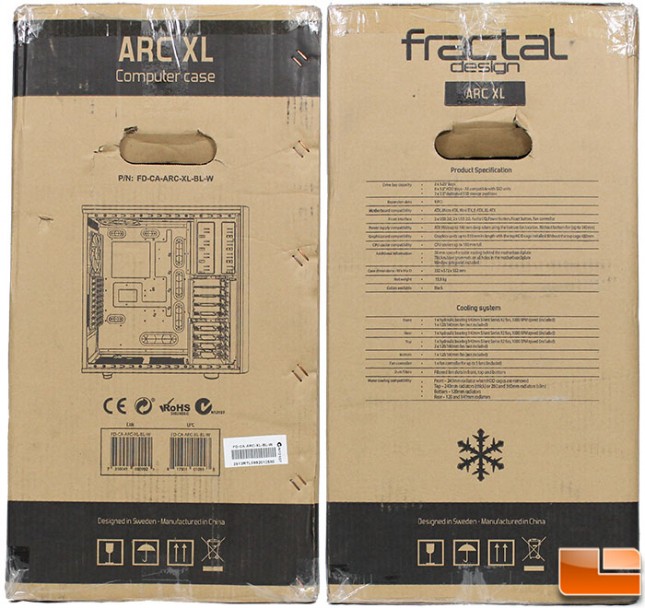 One of the side panels of the box presents the model name, and a view of the interior portion of the ARC XL. The other side goes into detail on the specifications and the cooling options.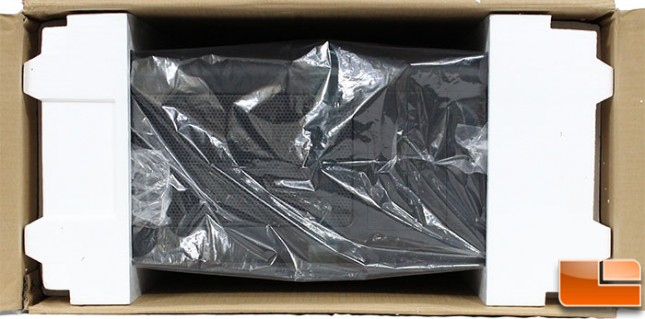 Insidethe box, the ARC XL is packaged in a plastic bag to keep moisture off the case. Surrounding the case is two large Styrofoam blocks, this is a very common method of shipping a case. As expected, the slightly crushed corner was protected by this shipping method.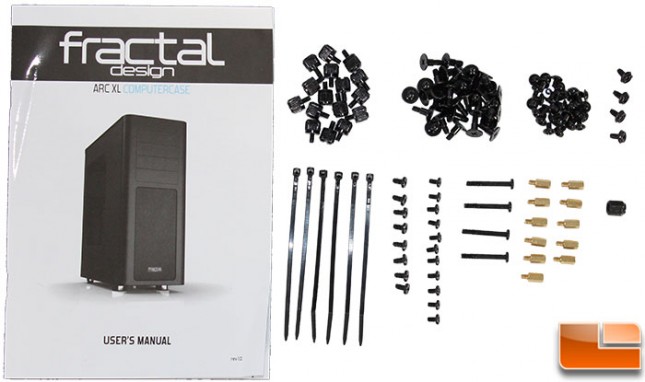 Fractal Design includes a large number of accessories with the ARC XL; 16 thumbscrews for the 5.25″ bays, 32 anti-vibration screws for the 3.5″ trays, 32 screws for SSD's, 4 power supply screws, 6 cable ties, 8 3.5″ tray security screws, 11 motherboard screws, 4 fan screws, 11 standoffs, and a standoff fastening bit. All this should allow a user to fully load the ARC XL.