Fractal Design Arc XL High Airflow Full Tower Case Review
By
Fractal Design ARC XL Full Tower Case
Fractal Design is a fairly new company designing computer hardware with a Scandinavian flair. This gives their cases a functional, clean, and sleek design. Previously Legit Reviews had the opportunity to take a look at their ARC Midi R2 case, a mid-tower; there is also a smaller version in the ARC line, the ARC Mini R2. Now, they have given us the chance to look at the big brother model, the ARC XL.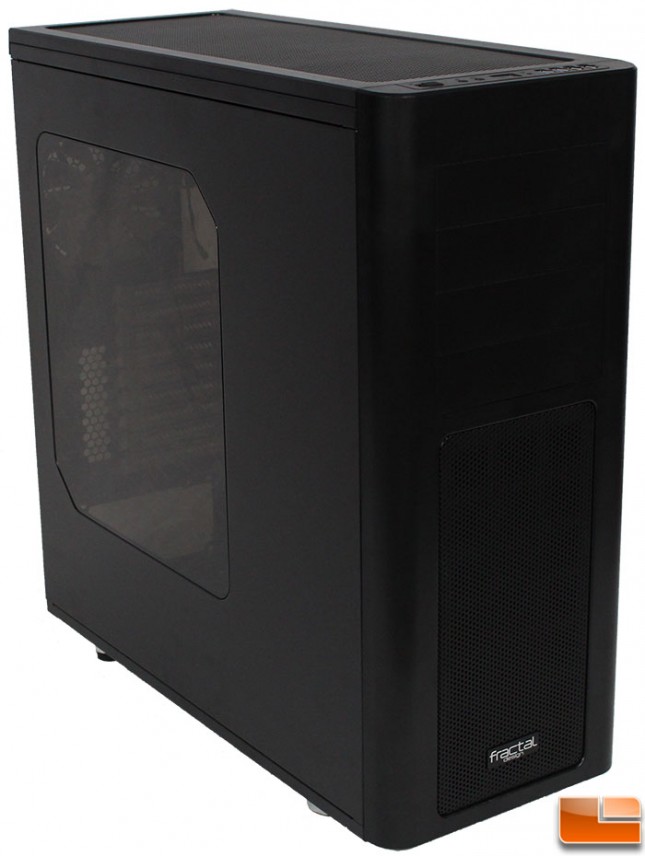 The ARC XL, sold under part number FD-CA-ARC-XL-BL-W, takes the common features of the ARC case line, expands on those features and puts them in a full tower that measures 232x572x552mm (WxHxD); or approximately 9.1×22.5×21.7inches. This is a pretty common size for full tower cases. It also weighs in at 13.8kg (30.4lbs), making it a fairly heavy case. The design of the ARC XL is very clean and simplistic, it has rounded edges for the front bezel, and is solid black except for the Fractal Design logo on the front.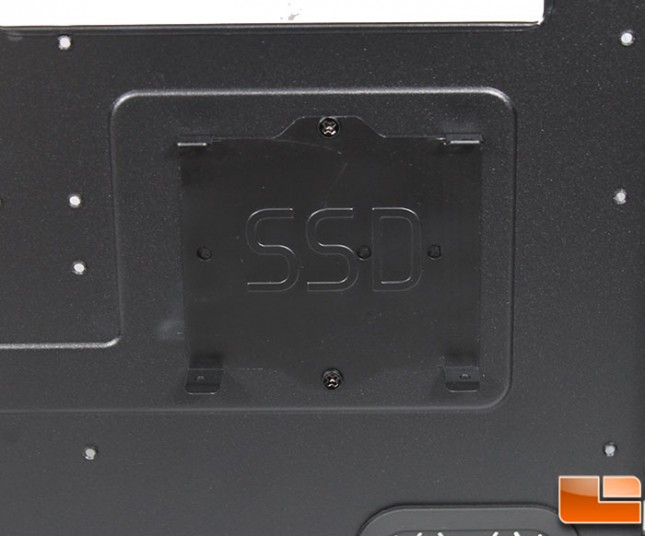 The ARC XL has a tray designed system to support up to 8 3.5″ or 2.5″ hard drives. They have also hidden two 2.5″ hard drive trays behind the motherboard. This is using the available space wisely and a nice improvement over the ARC Midi R2's hidden drive system.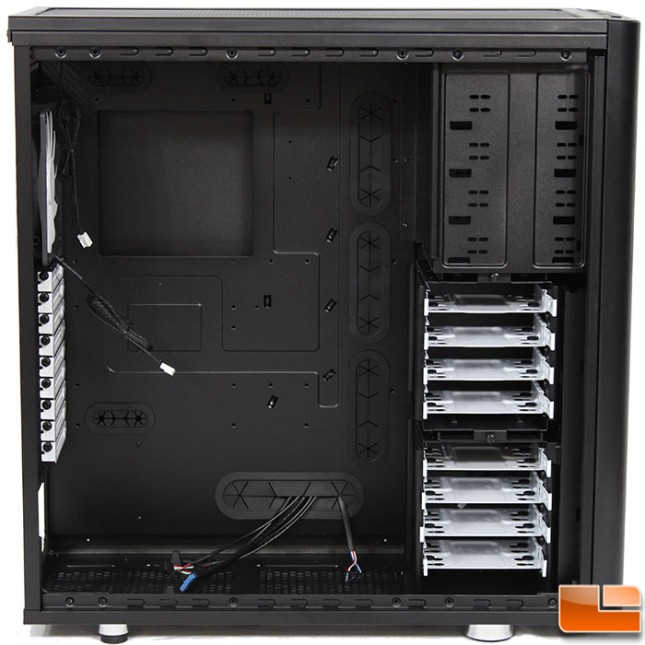 With a full tower case, there will be plenty of room inside for your components. Internally there is room to install up to seven 120mm or 140mm fans, liquid cooling options (four radiator options), two hard drive cages that can be repositioned, integrated fan controller, SuperSpeed USB 3.0 along and a 2 year warranty. All those features and more are included in the ARC XL for $129.99 with free shipping.
Fractal Design ARC XL Features:
Delivering maximum airflow within a sleek and minimalistic body design
Designed for extensive water cooling configurations, accommodating multiple thick 240mm radiators and slim radiators up to 360mm in length with space to spare for pumps and reservoirs!
With multiple easy-to-clean dust filters designed into the case, you can ensure a dust free interior
Providing ample storage capacity with a flexible hard drive mounting system for up to 8 x 3,5 drives while accommodating an additional 2 x 2,5 drives behind the motherboard
[youtube]http://www.youtube.com/watch?v=JufapHHIZh0[/youtube]
Specifications
ATX, Micro ATX, Mini ITX, E-ATX, XL-ATX motherboard compatibility
4 – 5.25″ bays
8 – 3.5″ HDD trays – all compatible with SSDs
2 – 2.5″ dedicated SSD positions behind the mothboard plate
9 expansion slots
7 – Fan positions (3 Silent Series R2 fans included)
Filtered fan slots in front, top and bottom
CPU coolers up to 180 mm tall
PSU compatibility: ATX PSUs up to 190 mm deep when using the bottom fan location; when not using this fan location longer PSUs (up to 345 mm deep) can be used
Graphics card compatibility: Graphics cards up to 330mm in length with the top HDD cage installed – With the top cage removed, graphics cards up to 480mm in length may be installed
26 mm of space for cable routing behind the motherboard plate
Thick rubber grommets on all holes on the motherboard plate
Window side panel included
Colors available: Black
Case dimensions (WxHxD): 232 x 572 x 552mm
Net weight: 13.8kg
Package dimensions (WxHxD): 322 x 625 x 635mm
Package weight: 16.3kg
Cooling system
Front: 2 – 120/140mm fans (included is one hydraulic bearing 140mm Silent Series R2 fan, 1000 RPM speed)
Rear: 1 – 120/140mm fan (included is a hydraulic bearing 140mm Silent Series R2 fan, 1000 RPM speed)
Top: 3 – 120x140mm fans (included is one hydraulic bearing 140mm Silent Series R2 fan, 1000 RPM speed)
Bottom: 1 – 120/140mm fan (not included)
Fan controller: 1 – Integrated fan controller for up to 3 fans (included)
Water cooling compatibility:

Front 240 mm radiators (thick and slim) when HDD cages are repositioned or removed
Top 240mm radiators (thick) or 280 and 360mm radiators (slim)
Bottom 120mm radiators
Rear 120 and 140mm radiators
Front interface
2 – USB 3.0
2 – USB 2.0
Audio in/out
Power button with LED (blue)
HDD activity LED (red)
Reset button
Fan controller