EpicGear DeFiant EG MMS Mechanical Keyboard Kit Review
By
EpicGear DeFiant Mechanical EG MMS Keyboard Kit – Software Package
We downloaded the latest software from the DeFiant Download Page on the EpicGear website. The software install takes just a few moments, but there is a driver installed for the keyboard, something to note.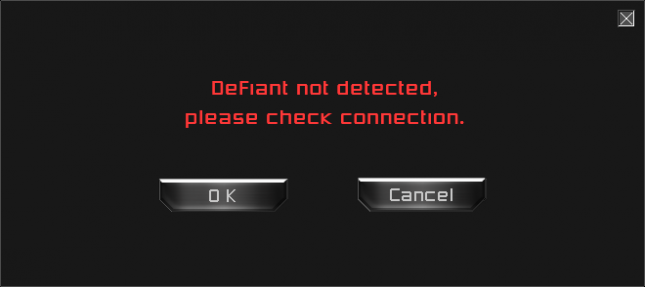 When we first installed the DeFiant software, this message was received. We fixed the issue by updating the firmware to version 2.00, which was available on the download site. Updating the firmware was easy and once the process completed, the DeFiant software was able to be used without issue.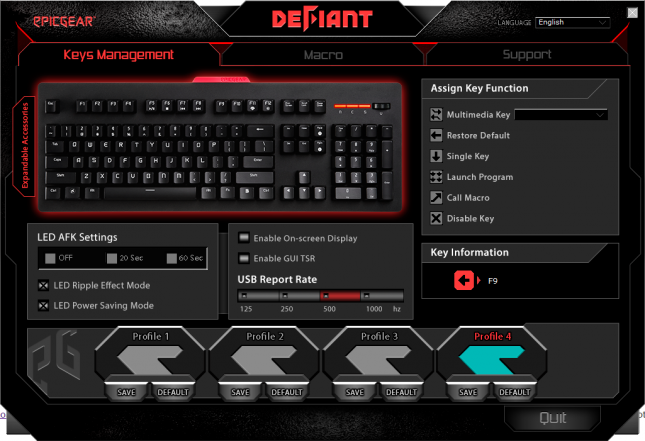 The main screen of the DeFiant software has a layout of the keyboard and adjustments for polling rate, LED ripple mode (which flows the LED's from the inside out and is very basic) and assigning media keys. The software is basic, but works well enough and is responsive.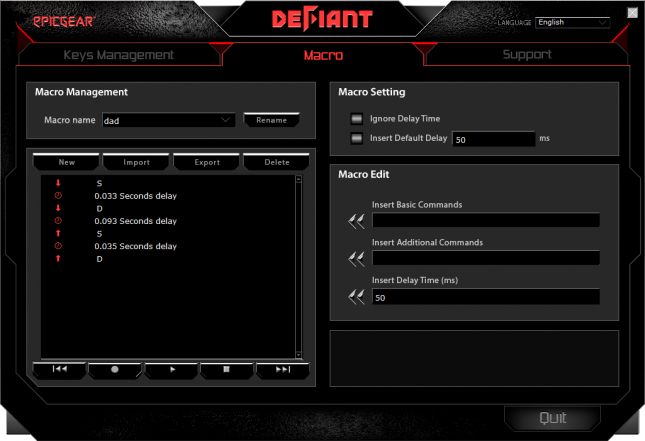 Macro support is available, but mouse input isn't supported, so macro recording is limited to keyboard-only. This is a bit of a letdown when compared to other macro-recording software, which can combine keyboard and mouse input.
Overall, the DeFiant software is basic, but it is easy to use, gets the job done and allows an acceptable amount of customization such as polling rate and setting multimedia keys. It is important to update to the latest firmware, as the software will not work without it. Let's go ahead and wrap up with our overall thoughts on the EpicGear DeFiant keyboard kit.