E3 2014 Booth Babes, DJs and Product Models
By
More Hot Babes from E3 2014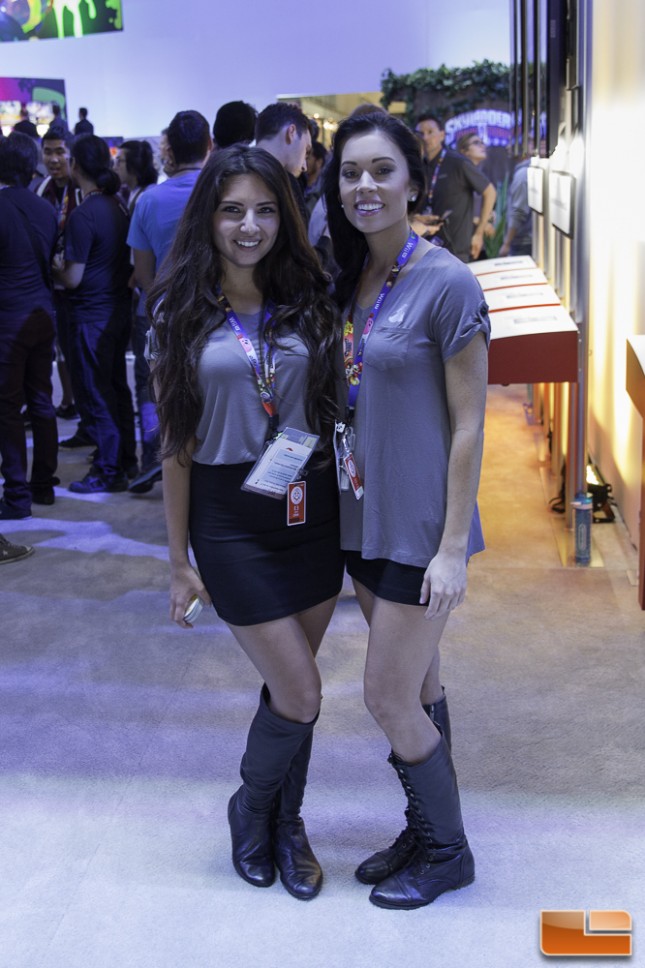 We might as well dedicate this next section to the Nintendo Product Models. We heard that their numbers were down from almost four hundred modes last year to a bit over 150. It seems that they were still quite popular though!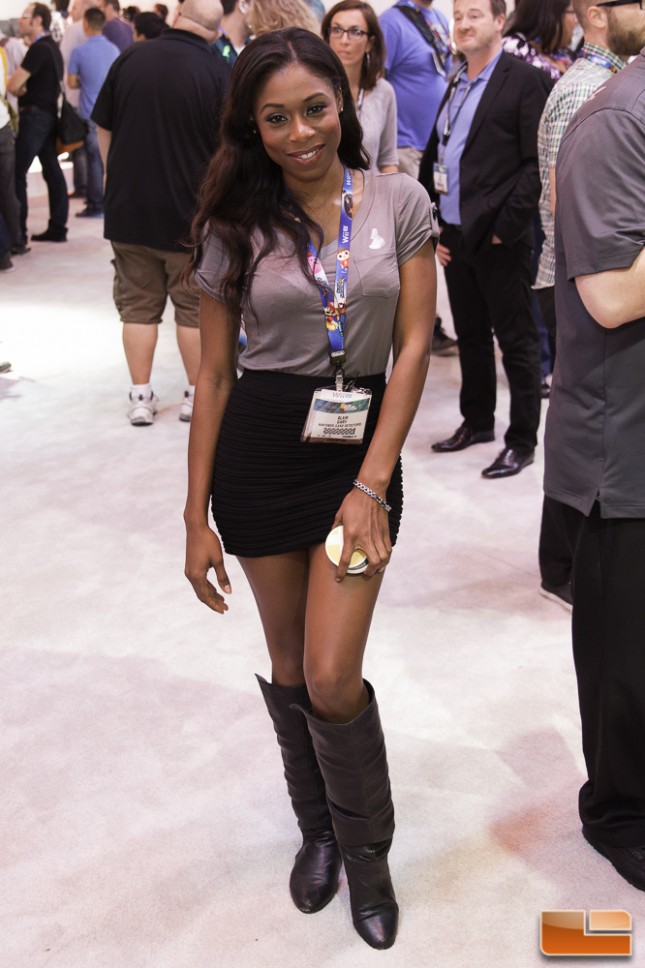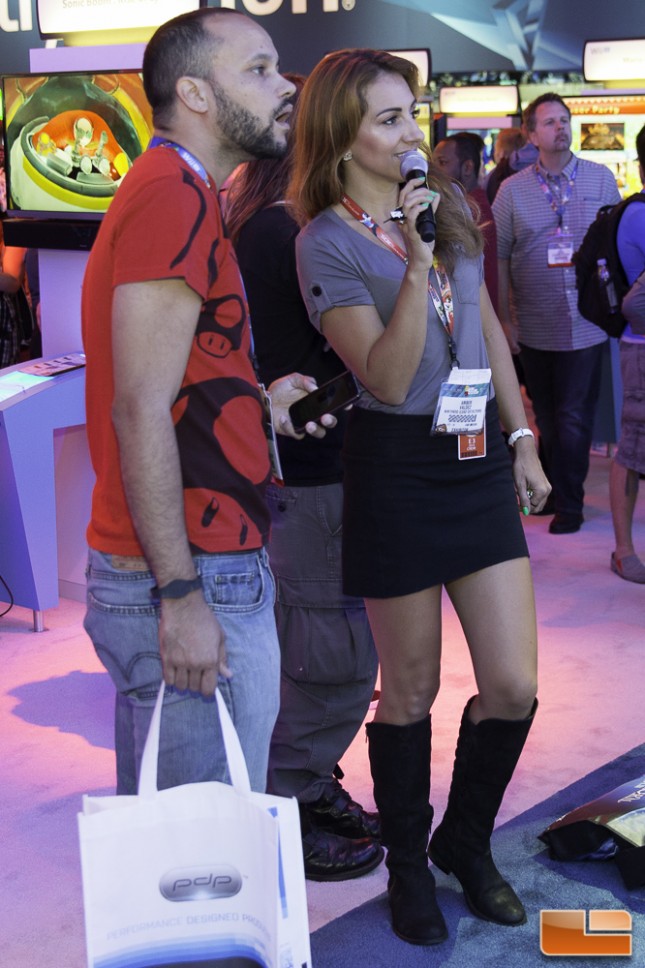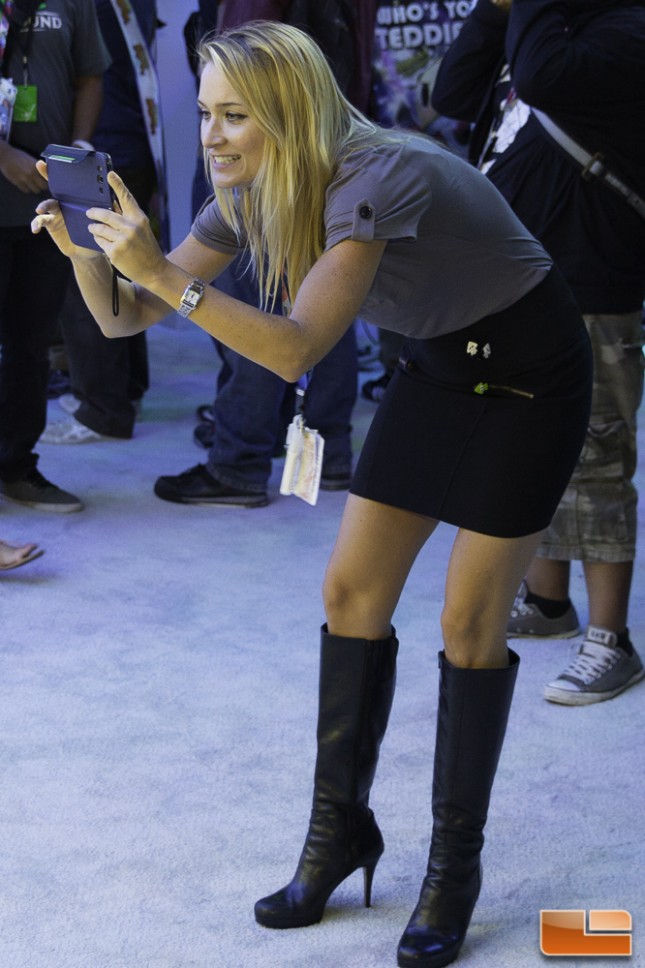 Not sure how these guys slipped in here. Excuse me, the Nintendo Wrap-Up article is somewhere else!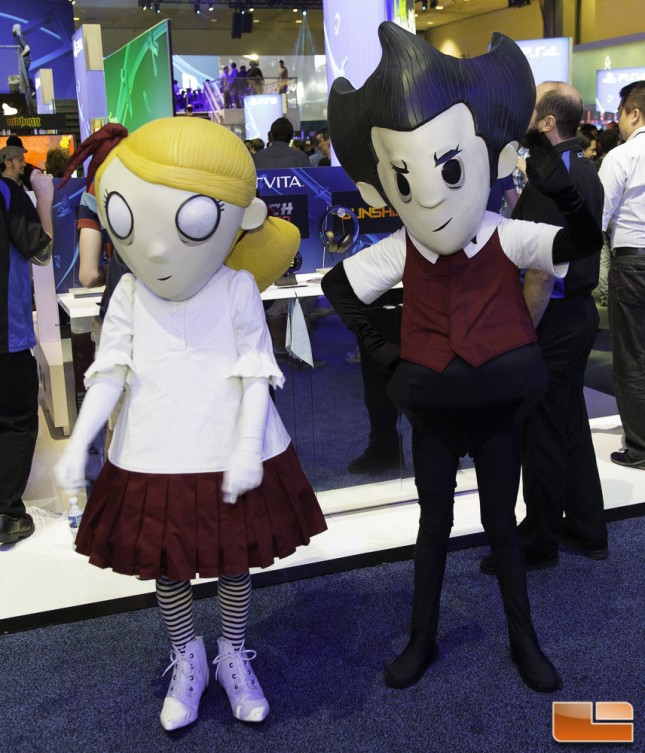 She was showing off how you can get your name on your next copy of Madden 2015.
Over at the Alienware/Roccat booth we found Nikita, a hybrid product model and an Roccat PR Ambassador. She knew her stuff and was still happy to pose for our photos!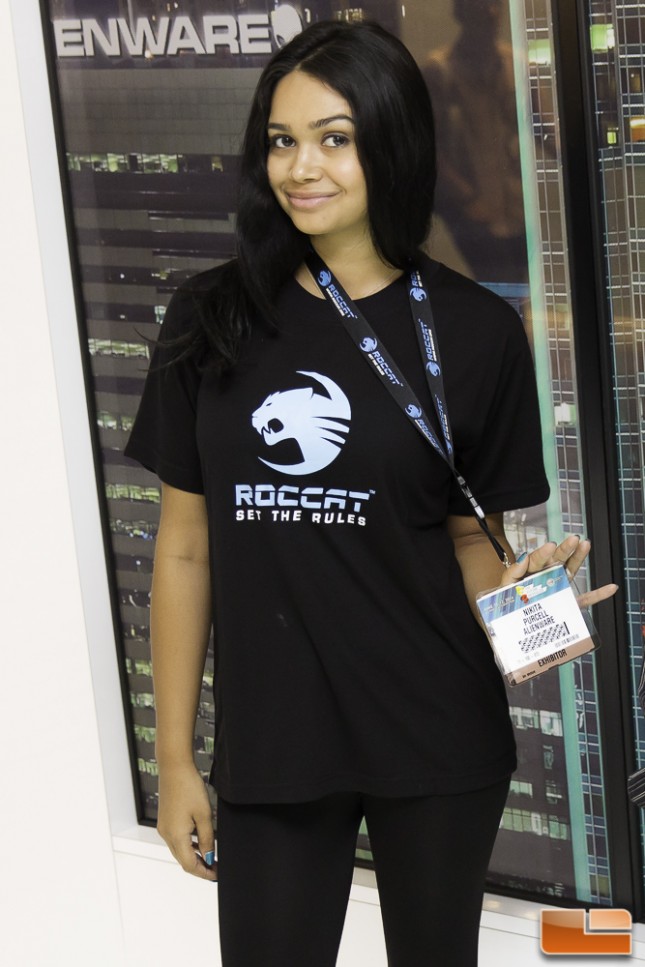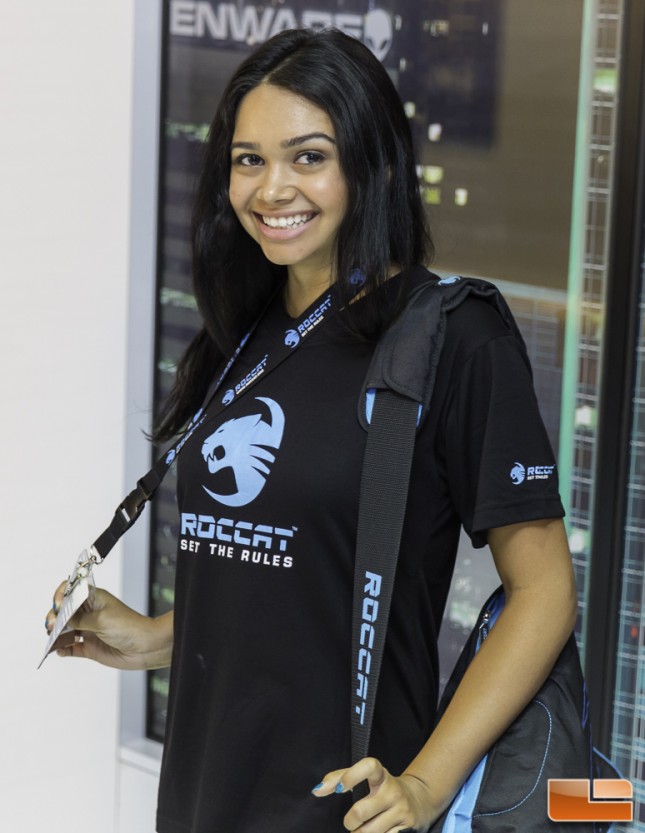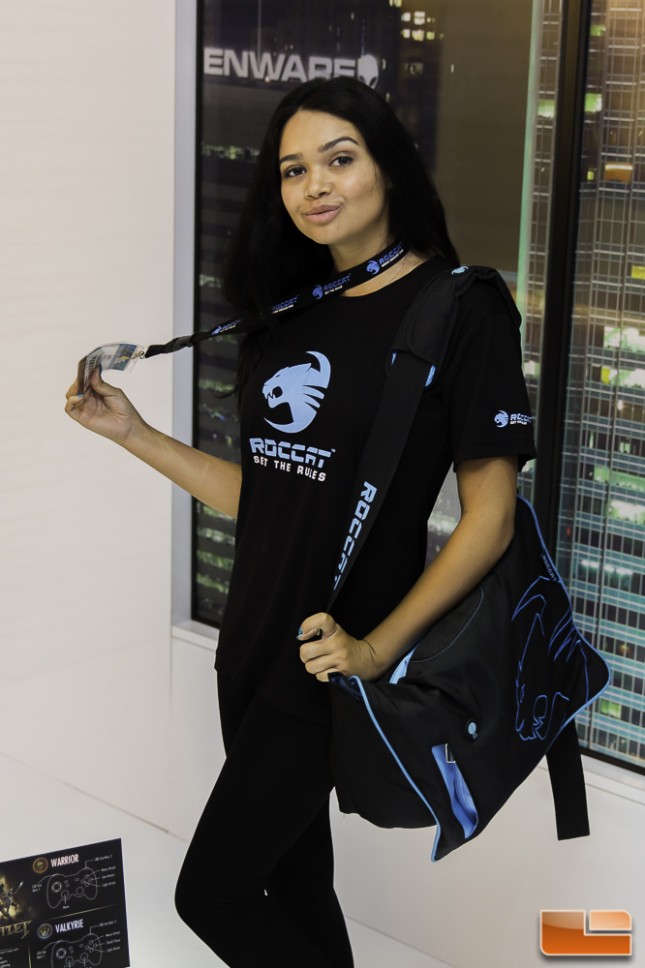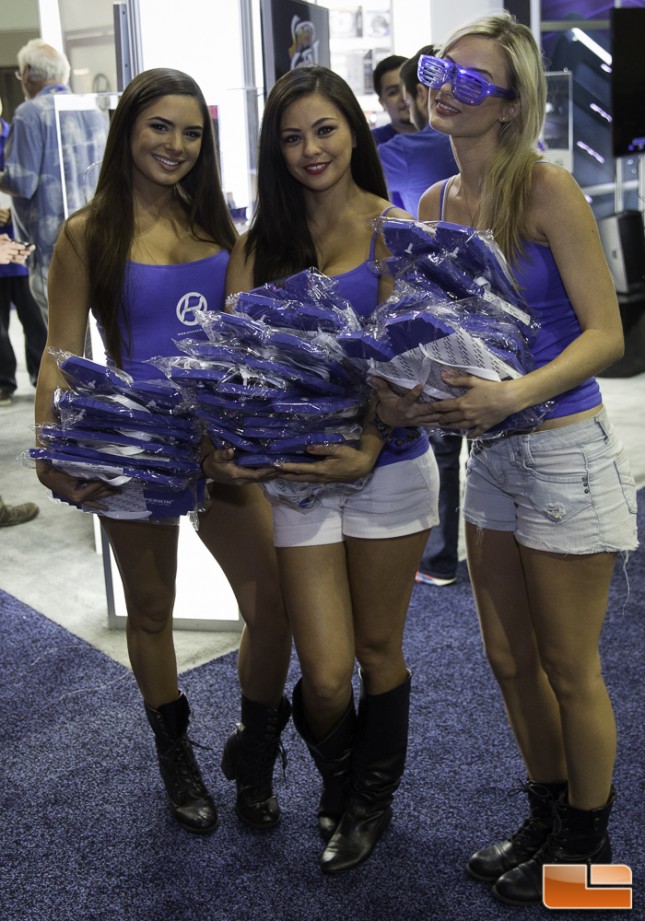 These ladies were handing out flip-flops while wearing boots and 'Daisy Dukes' … Only at E3…or, in L.A.