Deepcool Steam Castle BK Micro ATX Case Review
By
Deepcool Steam Castle Final Thoughts and Conclusion
Deepcool is making quite the bold statement with the Steam Castle, as it provides features that you won't really find on another chassis. Many cases today have gone way of simplistic and flat design, but the Steam Castle introduces steampunk styling to give it more flare. With that said, it's going to be giant 'love it' or 'hate it' relationship amongst people looking in this price and size category.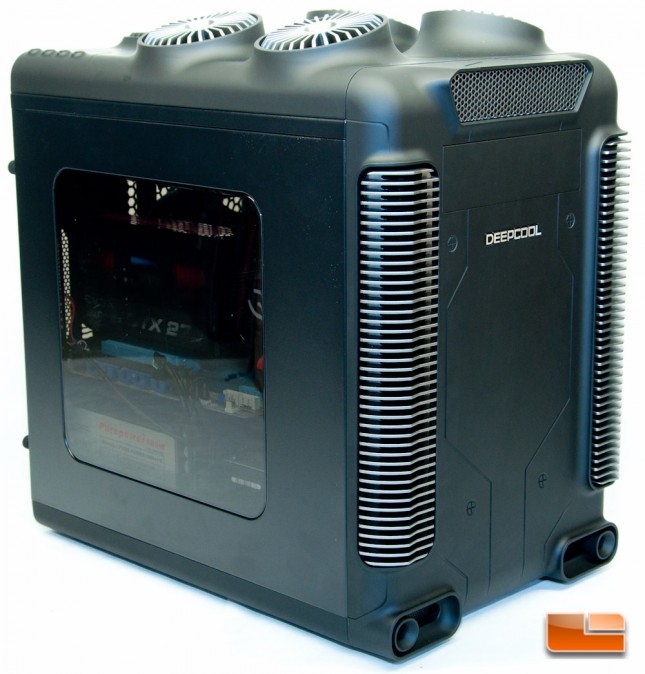 Inside the Steam Castle, Deepcool chose to go with a non-standard setup, flipping the motherboard 90 degrees and mounting is horizontally. This in turn provided a slightly easier installation experience and should also assist with better cooling potential.
Speaking of cooling, this case includes a 200mm intake fan and a 120mm exhaust fan, but also has room for dual 120 or 140mm fans up top, or even up to a 280mm radiator for your favorite AIO liquid cooling setup. I wouldn't recommend trying to do a custom loop in this case, as it is quite cramped, measuring (LxWxH) 406 x 278 x 420mm (15.98 x 10.94 x 15.54 inches).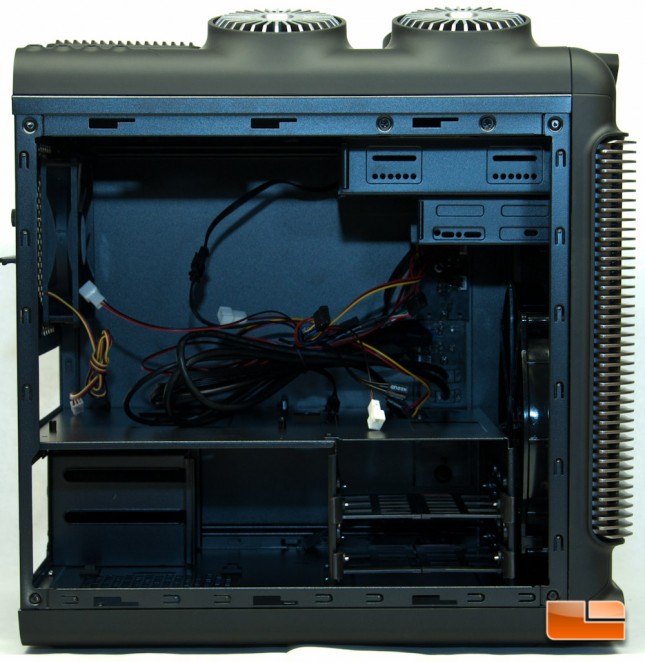 Now let's not go wrong on the whole "cramped" terminology, as there is a ton of room for just about any component you decide to throw at it. You can put a video card in up to 320mm in length or an air cooler up to 200mm in height, which provides you with tons of options.
Deepcool is offering this case in four colors and is running $99.99 shipped on Newegg for the black, red, white, and yellow case. The yellow case can fluctuate up to $109.99 shipped on Newegg, however. This case even includes an incredible 3 year warranty.
My one and only big gripe with the Steam Castle is with how the front I/O panel is setup on this case. Mounting everything to the door makes for an incredibly difficult time accessing the right side of the case. I would have liked to see some of the wires be a hair longer to help with any potential pulling when removing this side panel. They could have either done that or relocated these items to a panel that isn't going to be accessed much, such as the front.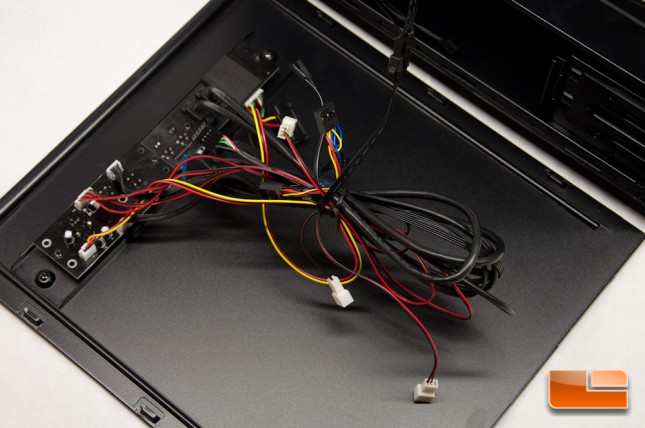 A minor item that was a little disappointing was the lack of filtration for this case, though the PSU does include one, which is a good start.
Overall I had a very pleasant experience working with the Steam Castle, so if you're looking for a fairly small case with a very unique design, by all means don't pass up checking out this case. The added touch of tool-free components and the lighting setup are really nice touches.
Legit Bottom Line: Deepcool's Steam Castle is a very funky case that you'll either love or hate, but it has some unique features and design elements, plus lots of room and cooling potential in a compact box, that you can't pass up on considering it for your next mATX build.