Deepcool Steam Castle BK Micro ATX Case Review
By
Deepcool Steam Castle Packaging & Unboxing
Just like anything that you buy online, you will always hope that the product that you're purchasing is well protected so it doesn't arrive damaged. Our box arrived in pretty rough shape, so we can only hope that the contents survived! Let's take a quick look at the packaging for the Steam Castle, crack it open, and see what this case looks like!
As you can see, the packaging is a plain brown box with black printing throughout. On the front of the box, we're shown a rendering of the top and front, as well as a the product name written very large.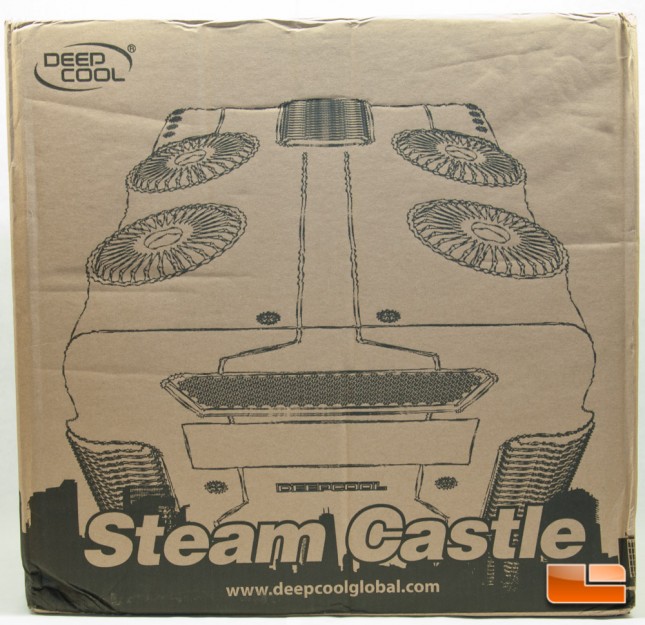 On the right hand side of the box we have Steam Castle written again, surrounded by a series of artwork.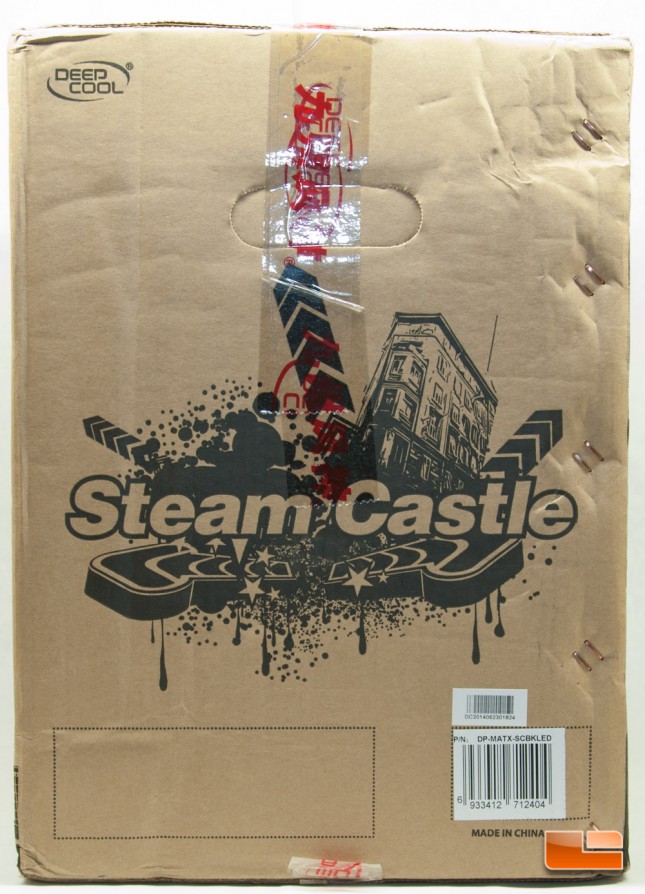 The rear of the package gives you another rendering with the interior shown. It labels out a few key features that you will find inside the Steam Castle. This side also features the product name (Steam Castle) written very large on the bottom.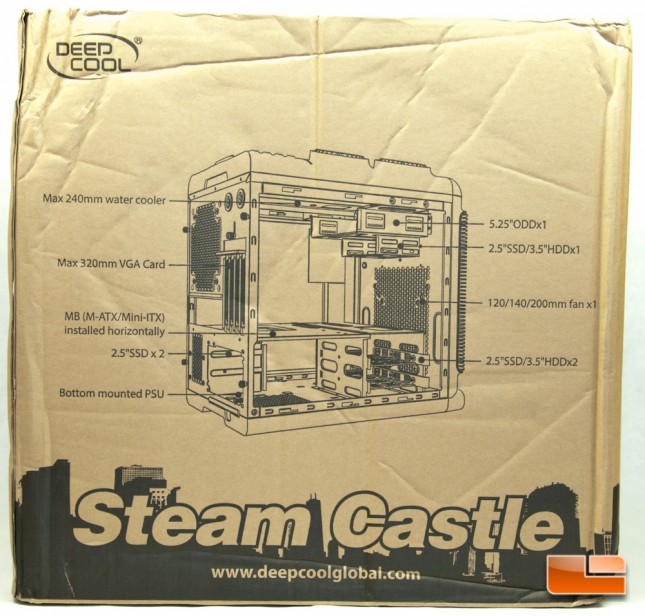 Finally the last side is where we find out what color case is inside. There are boxes for green and blue, so perhaps Deepcool has intentions of building such? Lastly, you will find a very brief list of some of the key specifications.
Popping open the top of the box we see that Deepcool has used a nice dense foam to provide support for the Steam Castle, as well as a nice plastic bag around the chassis itself.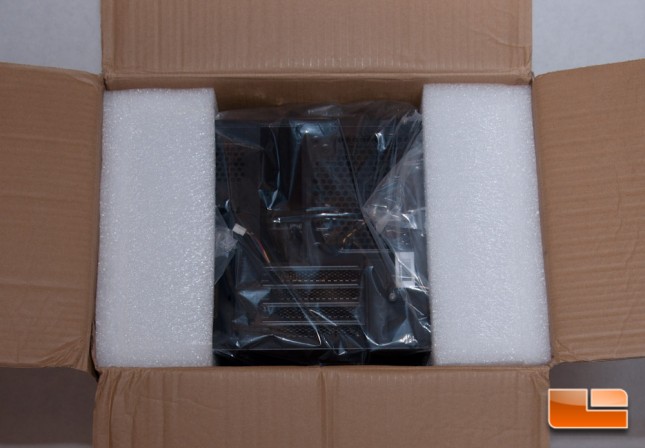 Pulling all of the aforementioned materials off, this is the glorious Steam Castle! It arrived completely damage free, despite the rough shape of the box. Take note that the side panel window is also protected by plastic to keep it scratch free. I did also notice that the chassis itself was a little dirty, but thankfully that was easy enough to wipe off.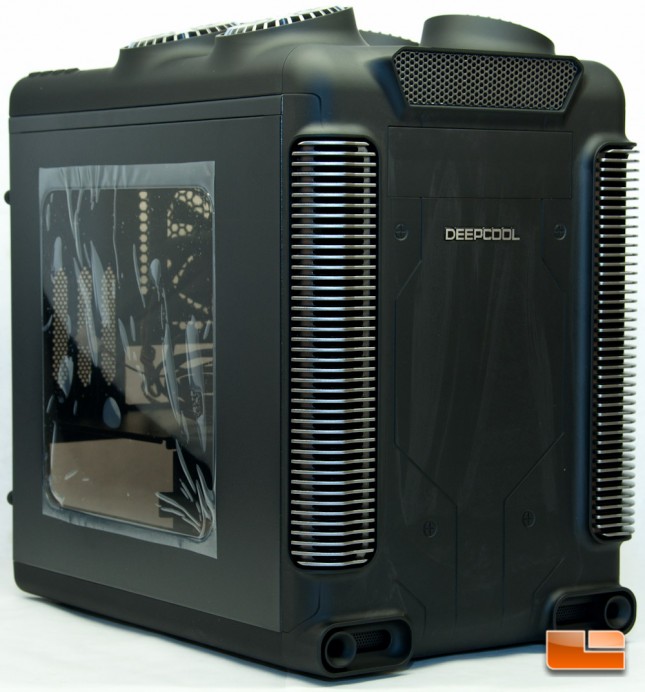 Lastly, there was a box with the hardware that you'll need to mount certain components to the case.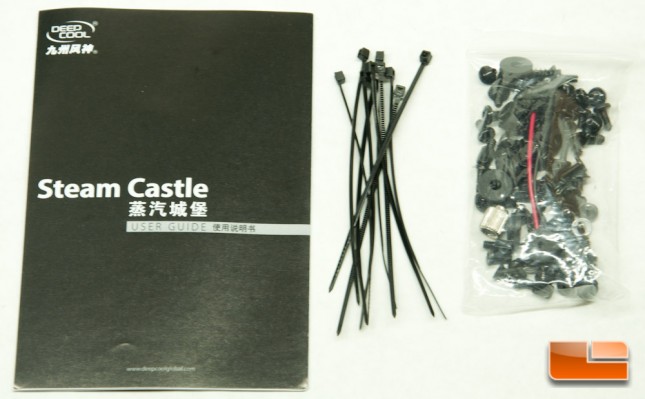 This wraps up the packaging and unboxing portion of this review, so lets move on and see what the exterior has to offer.