DDR4 Memory Scaling on Intel Z170 – Finding The Best DDR4 Memory Kit Speed
By
Metro Last Light and GTA V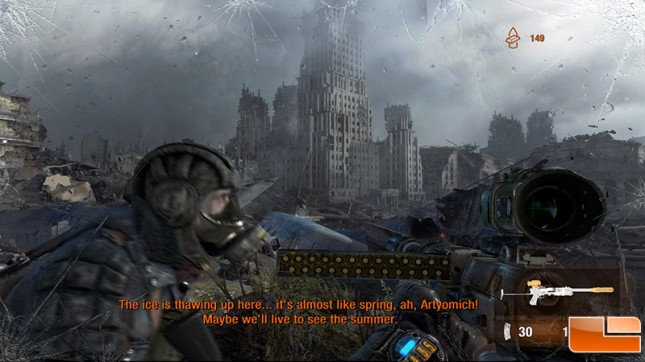 Metro: Last Light is a first-person shooter video game developed by Ukrainian studio 4A Games and published by Deep Silver. The game is set in a post-apocalyptic world and features action-oriented gameplay with a combination of survival horror elements. It uses the 4A Game engine and was released in May 2013.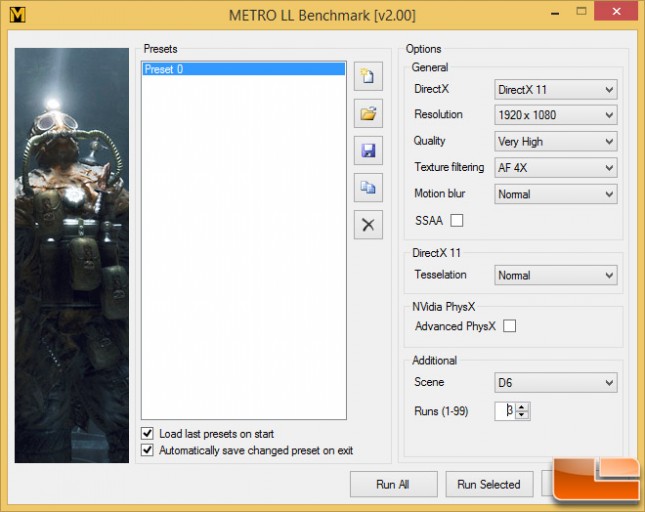 Metro: Last Light was benchmarked with very high image quality settings with the SSAA set to off, Tesselation on normal and 4x AF. We used the game titles built-in benchmark (seen above) and ran it 3 times at a 1080P screen resolution to ensure accurate results.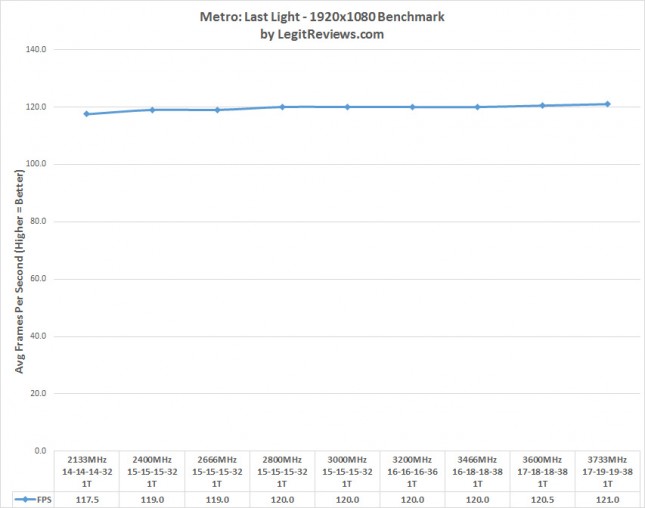 Benchmark Results: In Metro: Last Light with the NVIDIA GeForce GTX 980 Ti discrete desktop graphics card installed in the system we saw a jump in performance between DDR4-2133 and DDR4-2400 and again between DDR4-2666 and DDR4-2800. The performance between DDR4-2800 and DDR4-3466 was flat and then we saw 0.5 FPS increased with the move to DDR4-3600 and DDR4-3733 clock speeds. We were shocked to see performance gains at the end after no gains for several clock speeds, but we'll take it and it was repeatable.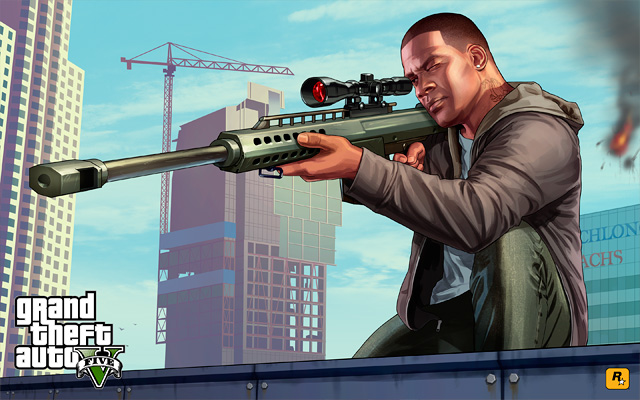 Grand Theft Auto V, currently one of the hottest PC games, was finally released for the PC on April 14, 2015. Developed by Rockstar, it is set in 2013 and the city of Los Santos. It utilizes the Rockstar Advanced Game Engine (RAGE) which Rockstar has been using since 2006, with multiple updates for technology improvements.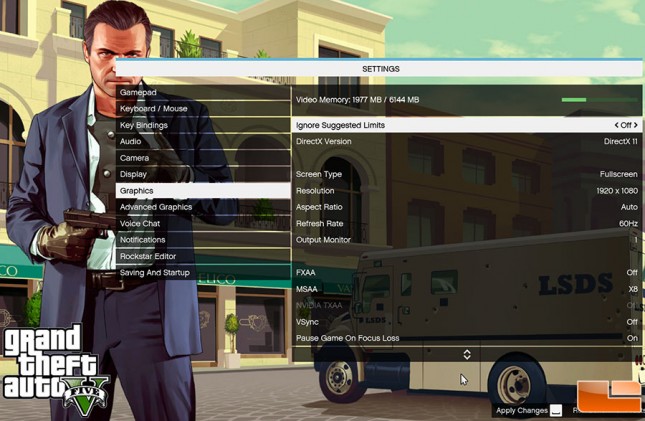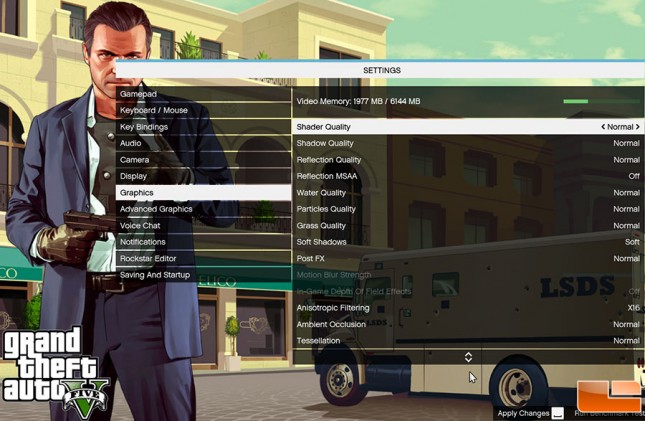 In Grand Theft Auto V we set the game to run at 8x MSAA with 16x AF and normal image quality settings as we didn't want the GPU to bottleneck the system too bad, but wanted a setup that your average gamer would actually play on. GTA V estimated that we'd use 2GB of our 6GB frame buffer with these settings, which isn't too taxing and should give us a good frame rate. V-sync was of course disabled.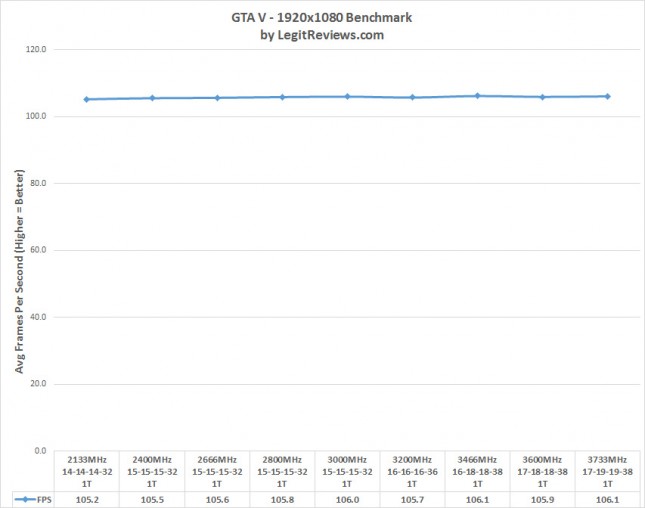 Benchmark Results: In GTA V we found hardly any difference between running DDR4-2133 and DDR4-3733 as there was less than a single frame per second difference found after running the games built-in benchmark three times and averaging the numbers. The DDR4-3000 result of 106.0 FPS on average was about as good as you'll get as we only got 0.1 FPS higher by going up another 733MHz.