Crucial X6 Portable SSD Review – 2TB Model Tested
By
Final Thoughts & Conclusions
If the new Crucial X6 portable SSD seems familiar to you it might be because it shares the same general design as the Crucial X8 that was introduced in 2019. The Crucial X8 was an impressive portable SSD when it was introduced as it broke the 1 GB/s barrier thanks to the use of an NVMe SSD that used QLC NAND Flash memory. The Crucial X6 features a slower SATA SSD with QLC NAND Flash in a smaller design at a lower price point. Both are solid no-frill drives that don't come with any software on the drives. You just plug it into your desktop PC, laptop, Mac, tablet, game console or smartphone and put whatever you want on it.
When it comes to performance the Crucial X6 delivers respectable performance as we were able to top out at 567 MB/s read and 387 MB/s write. These are the fastest sequential read speeds that we have seen on a SATA-based portable SSD, but the write speeds proved to be nothing special to talk about. That said, the real-world write speeds proved to basically be double that of a portable drive with a traditional spinning hard drive. Portable SSDs are the only external drive that we'd recommend here in 2020 unless you needed more storage space!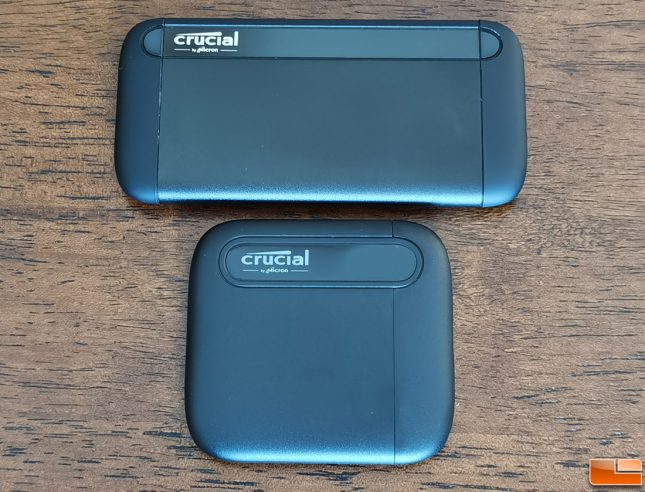 At the end of the day it all comes down to pricing. The Crucial X6 1TB runs $134.95 shipped and the 2TB drive runs $284.95 shipped. Each are backed by a 3-year warranty and don't come with any cable or adapter for them to work on a USB Type-A port. That doesn't sound all that bad, but here is something to think about…
The Crucial X8 1TB drive is $149.99 shipped and the 2TB model is $329.99 shipped. The X8 delivers twice the performance on paper, a USB Type-A adapter and a tougher metal enclosure that is drop-proof up to 7.5 feet on carpet or up to 3.0 feet on a hard surface. You get that for $15 more at 1TB and $45 more for the 2TB model. Spending an extra 15 bucks and moving up to the Crucial X8 seems like an easy choice if you were interested in a 1TB drive and are on a PC or device capable of reaching those speeds. If you are on a device that isn't capable of reaching those speeds then the Crucial X6 will save you a few bucks and get the job done!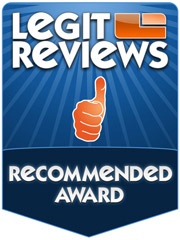 Legit Bottom Line: The Crucial X6 Portable SSD is a great SATA-based drive for the mainstream market!