Creative Sound Blaster ZxR Sound Card Review
By
Looking Around the Sound Blaster ZxR
The contents of the Sound Blaster ZxR package include the sound card and its daughter card, a driver disk, user manual, support information guide, and accessories.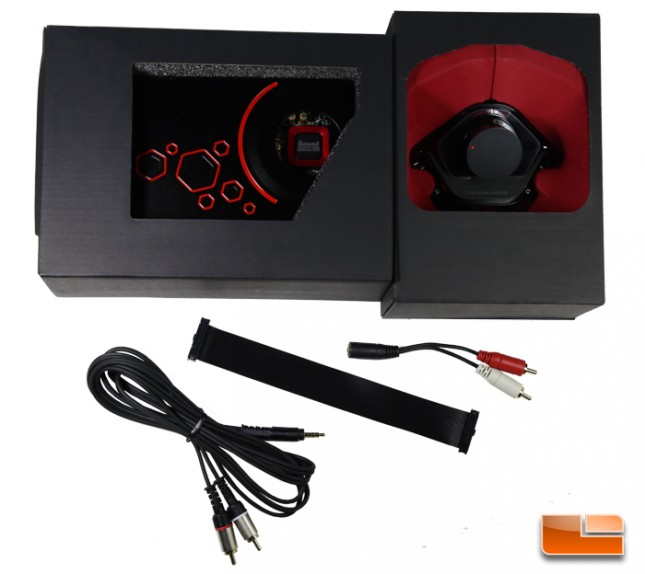 The accessories consist of the remote module, a ribbon cable that connects the daughter card to the sound card, a 1 meter long optical cable, 2 meter long male stereo RCA to male 3.5mm analog cable, a male stereo RCA to female 3.5mm analog Y-adapter, and a pair of 3.5mm-to-6mm analog adapter plugs.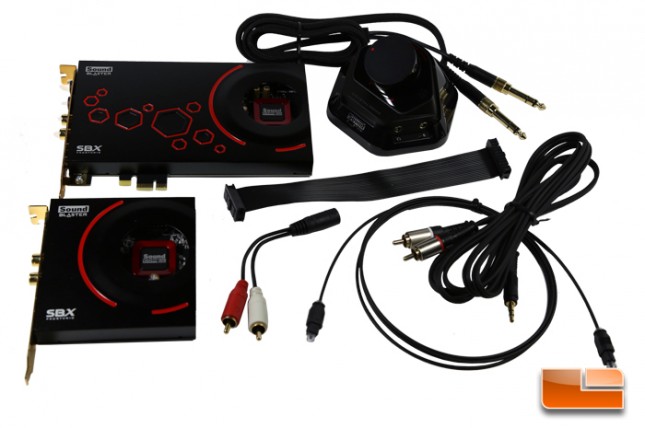 The main card and the DBPro daughter card have respective lengths of 6.5 in / 165 mm and 3.6 in / 91 mm. Only the main card is inserted in a PCI-E x 1 compatible slot. The daughter card can effectively be placed anywhere as long as it can connect to the main card by the ribbon cable.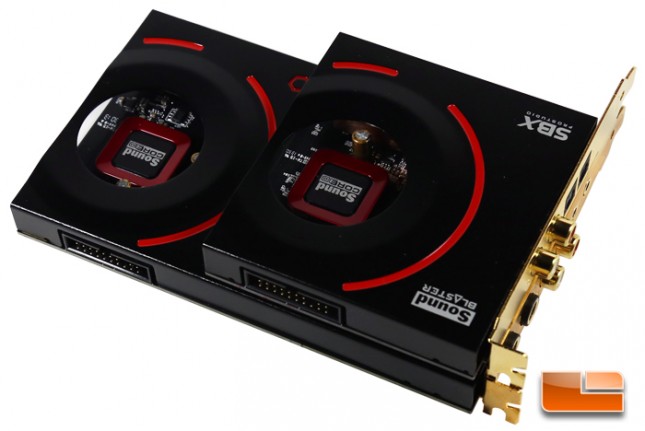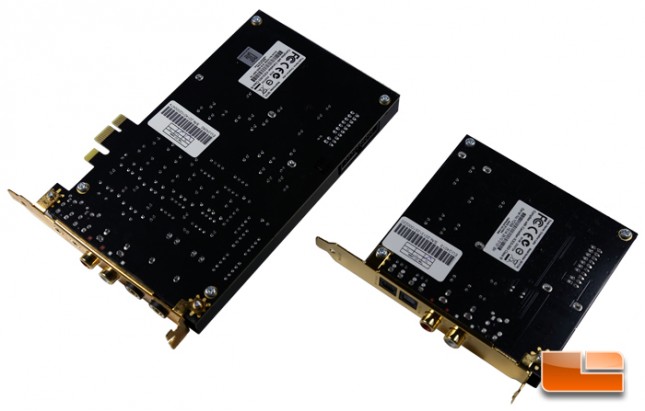 The I/O ports on the main card are an amplified 1/4″ headphone jack, 1/4″ microphone jack, color coded left and right front channel RCA jacks, and a pair of 3.5mm jacks for center/subwoofer and rear channels.
The DBPro daughter card has left and right RCA jacks for recording, TOSLINK in, and TOSLINK out.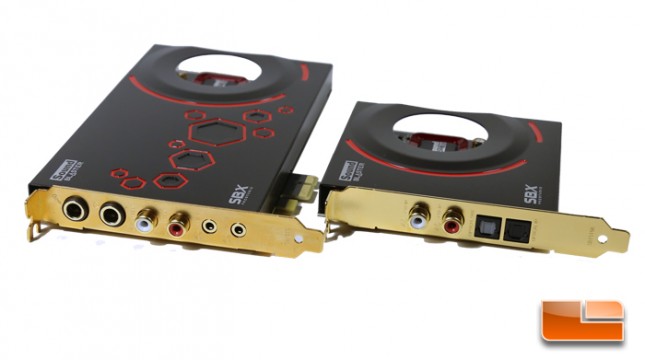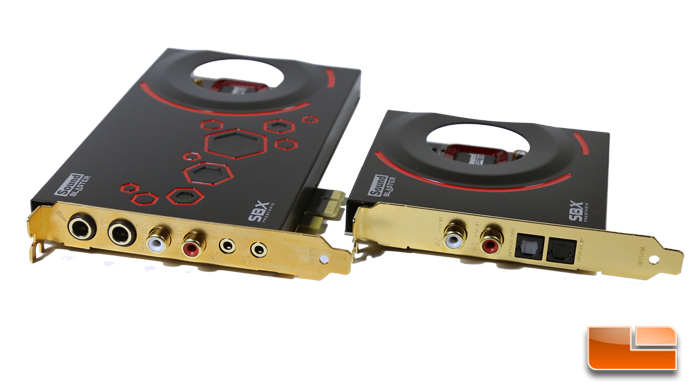 The Audio Control Module is a volume controller, integrated microphone, and analog headset jack combined into one piece.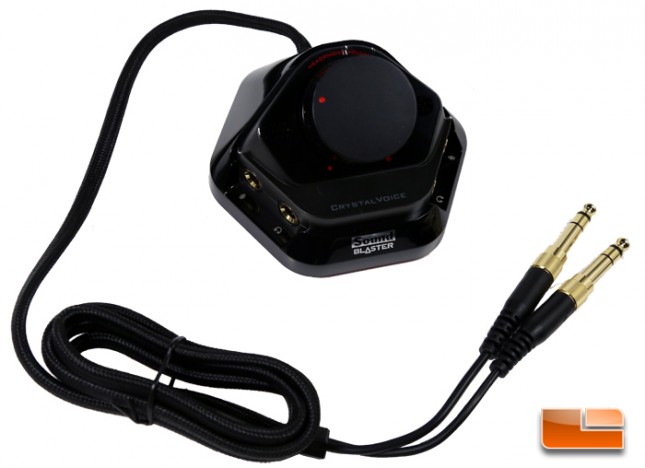 On the top are a headphone volume control knob and a pair of microphones which are easier to see in the glare of the second image. On the sides of the module are a pair of 1/4″ jacks and a pair of 3.5mm jacks for headphones and microphones.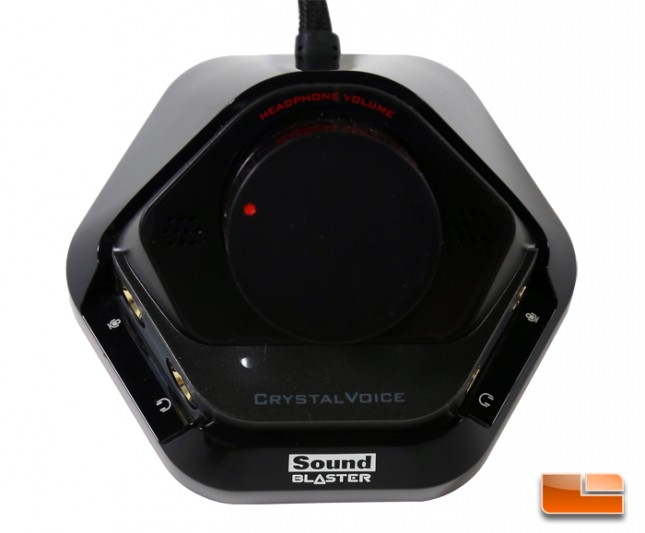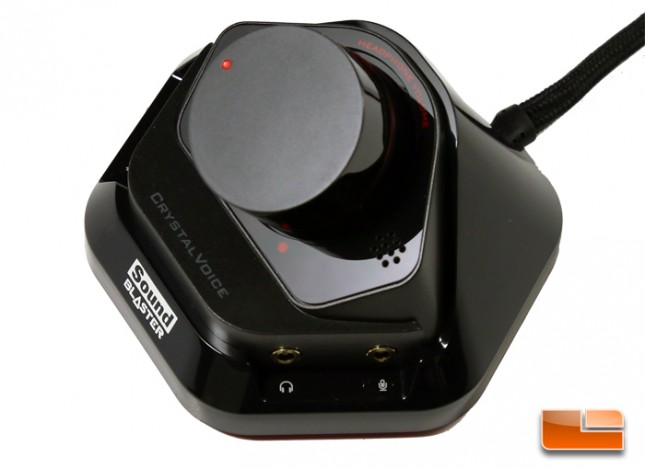 Both the main card and daughter card are covered with a grounded metal EMI shield to block interference from other computer components. Unscrewing these from the cards reveals the clutter of ICs, capacitors, and other board features.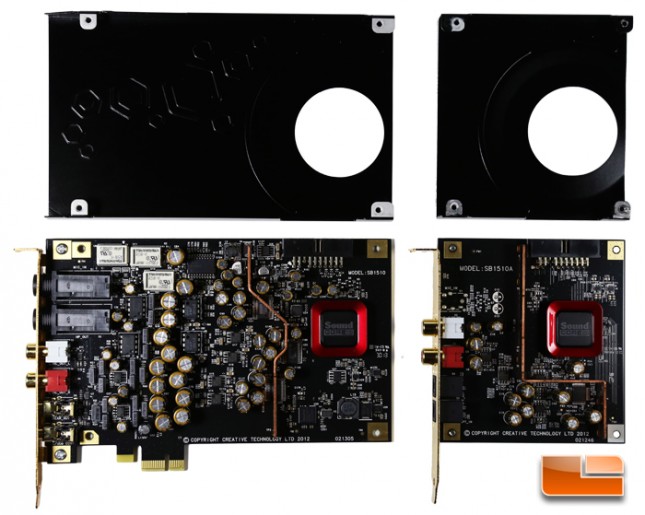 On the main board, eight op amps are used. The pair of JRC2114D op amps and the pair of LME49710 op amps are mounted in sockets and are easily replaceable. The rest are four surface mounted JRC2114 op amps. The 600 ohm amplification is driven by a TI 6120A2 amplifier chip.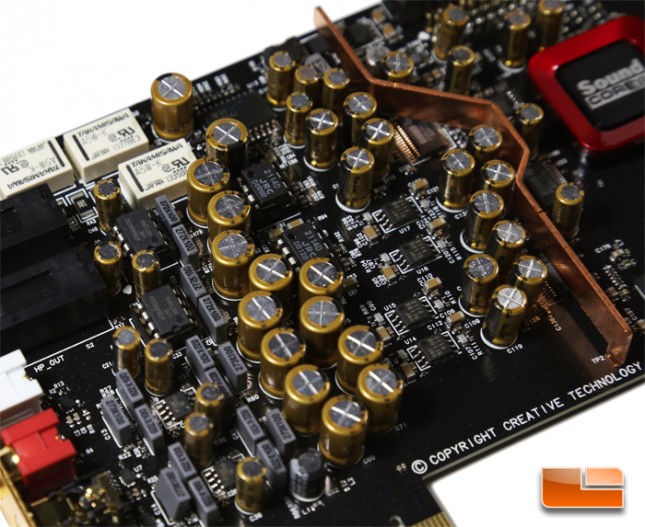 Underneath the shielding strip are three digital-analog converters a TI Burr Brown PCM1794 and a pair of TI Burr Brown PCM1798s. The audio processor is the Creative CA0113-4AG, also used on the other Z-series cards and the preceeding Sound Blaster Recon3D cards. A Cirrus Logic 8416CN exchanges audio data to and from the optical digital input and output.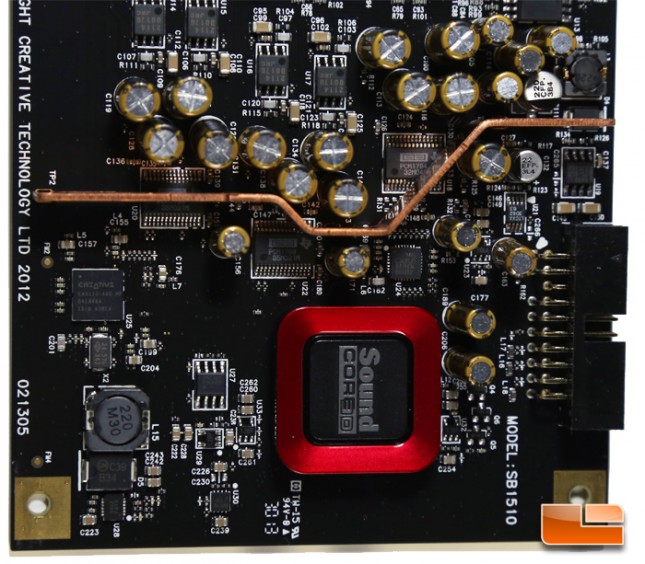 The DBPro daughter card features its own Creative CA0113-4AG audio processor and a pair of surface mounted JRC2114 op amps.