Creative Sound Blaster Z and Zx Sound Card Review
By
Looking Around the Sound Blaster Z and Zx
The Sound Blaster Z and Zx bundles feature the same sound card. The two products differ by the included accessories.
The Sound Blaster Zs only accessory is a beam-forming microphone. It also comes with a driver disk, support information, and a quick start guide.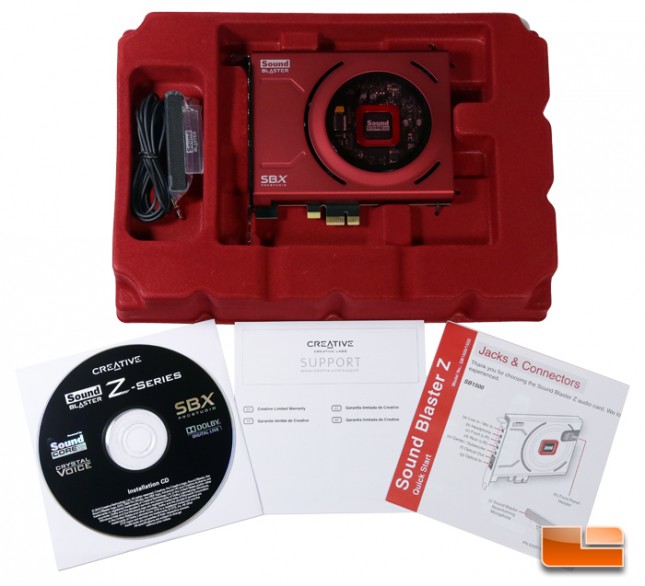 The inconspicuous beam-forming microphone included with the Sound Blaster Z opens up headphone options for users who dont already have a standalone microphone or a headset.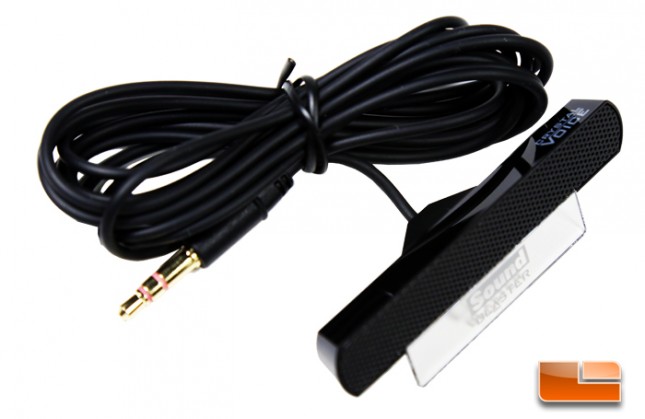 The Sound Blaster Zx comes with an optical cable, a stereo male 3.5mm-to- male RCA cable, and the Audio Control Module. It also comes with a driver disk, support information, and a quick start guide.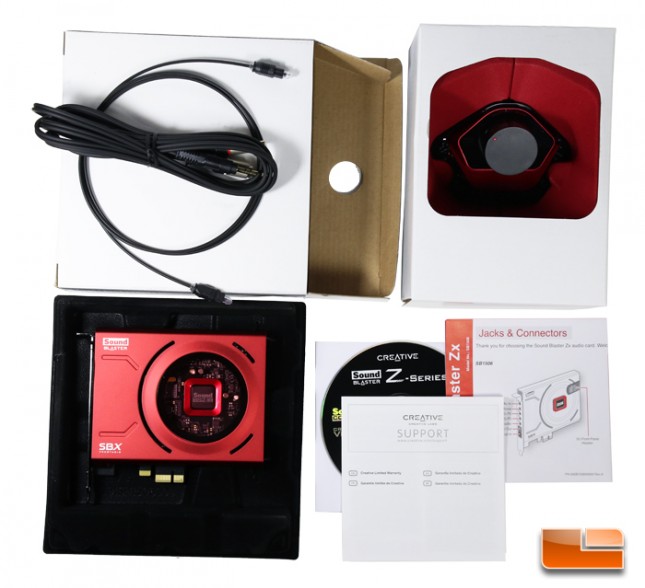 In place of the beam-forming microphone found with the Z is the Audio Control Module for the Sound Blaster Zx. It also acts as a microphone in addition to independent volume control and extending and splitting the headphone and microphone lines to a pair of 3.5mm jacks and a pair of 1/4 inch jacks.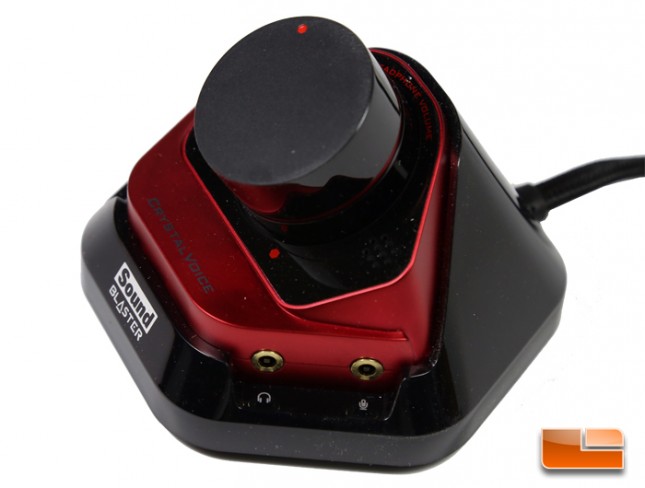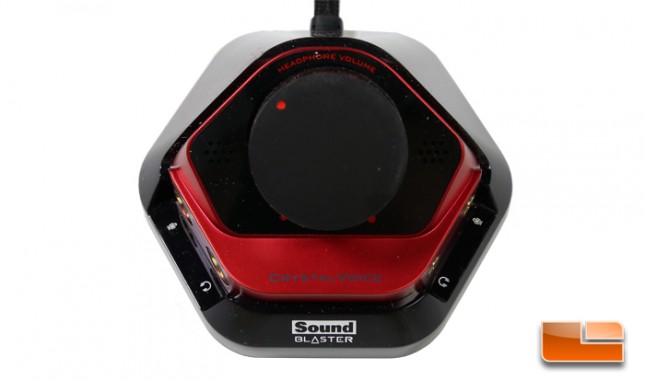 The sound card measures 4.9 inches long and occupies a single slot. It fits right in any PCI Express x1 (PCIe x1) compatible slot on the motherboard which also powers the card.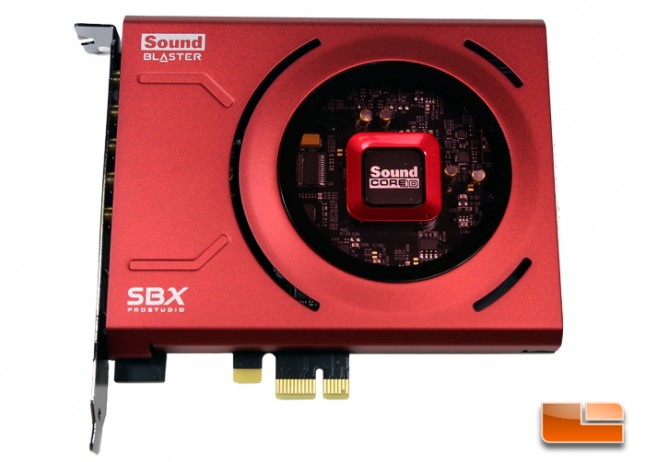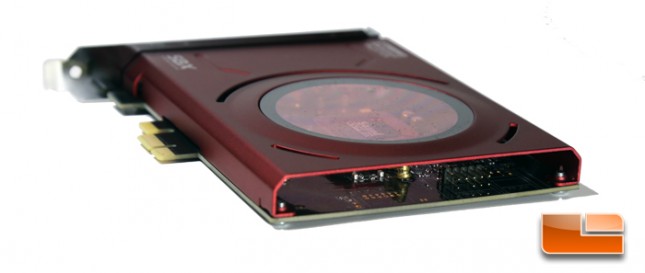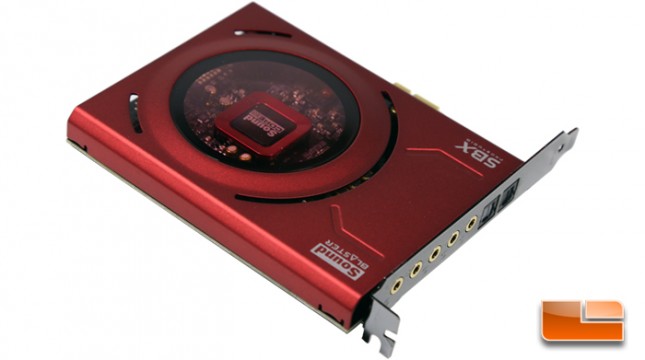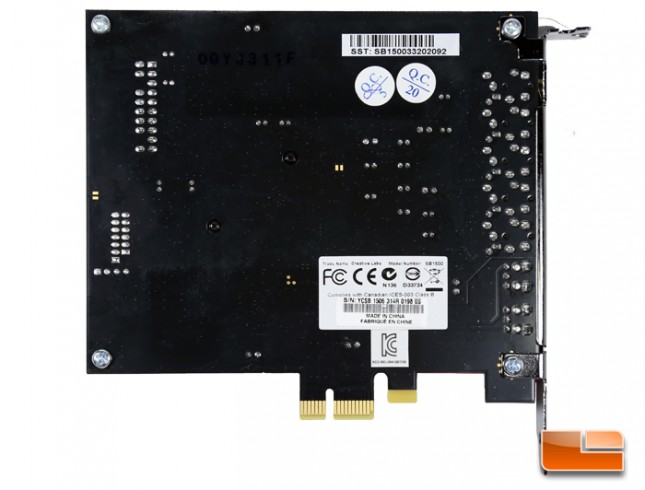 The rear panel has five 3.5mm jacks for microphone, amplified headphone, front speaker, rear speaker, and subwoofer/center speaker in addition to optical out and optical in.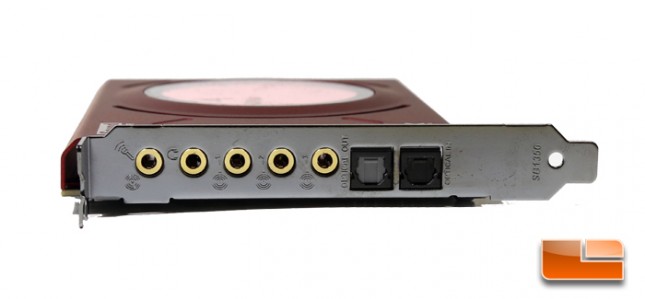 An EMI shield covers the length of the sound card and serves to block electrical interference from other computer components. It is held in place by four screws. We can see the two red LEDs that illuminate the SoundCore3D badge so that it shines through the EMI shields plastic window. These LED lights cannot be turned off while the computer is on.
The sound card shares the same Creative CA0113-4AG audio processor as the flagship Sound Blaster ZxR and the preceding Sound Blaster Recon3D lineup. The audio processor is responsible for offloading from the CPU the now negligible task of interpreting audio data. Other board features are a Cirrus Logic CS4398-CZZ digital-to-audio converter (DAC), a JRC 2114 op-amp for headphone, a JRC 4556A op-amp for line-out speakers, and a Cirrus Logic 8416CN receiver for the optical in and out.