Cougar PowerX 550W Power Supply Review
By
Cougar PowerX 550W PSU – Introduction
Founded back in 2007, Cougar is a relatively new manufacturer of power supplies, at least on paper; the company is a subsidiary of HEC, which is also known as Compucase or Heroichi on some parts of the world, a firm which has been in the market for decades. Today we are having our first encounter with one of their products, the mainstream-oriented PowerX 550W. Obviously, Cougar is not trying to set any records with such a power supply, yet it is exactly the type of product which appeals to the largest percentage of common users and gamers.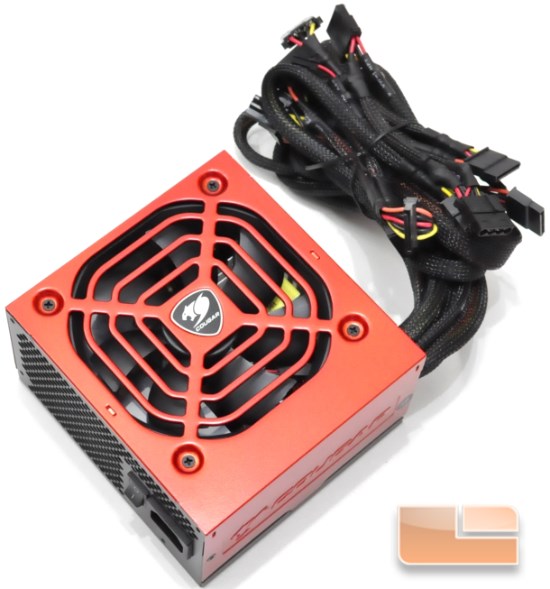 The Cougar PowerX 550W power supply is not yet available in the US, but it will be soon and its MSRP price is $69.99, a highly competitive price for those seeking something better than a cheap "grey" unit but unwilling to pay for a premium power supply. Even though the class of this power supply does not create any illusions that the performance will be legendary, it still remains of critical importance to reach levels which would justify the upgrade over a cheap run-of-the-mill unit.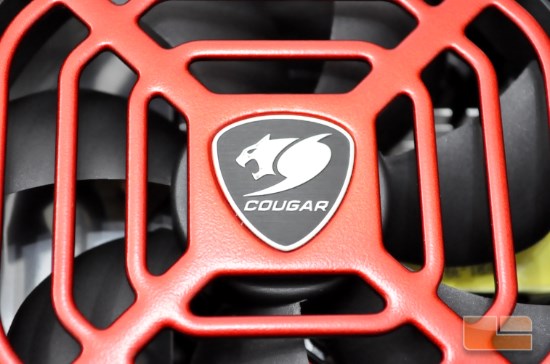 Cougar PowerX 550W PSU Features:

80-PLUS BRONZE CERTIFIED
COMPATIBLE WITH LATEST PC-TECHNOLOGY

Supports the newest specifications of ATX12V
Created for usage with current and next-generation multi-core CPU platforms

SUPPORT MULTI-GPU TECHNOLOGY

Support PCI Express 2.0 next-generation graphic card with 8(6+2)pin PCI-E connector

ACTIVE POWER FACTOR CORRECTION (ACTIVE PFC)

PF value up to 99%, provides clean and reliable power

ULTRA-QUIET & TEMPERATURE-CONTROLLED 120mm FAN-

Temperature-controlled design adapts its rotating speed to the PSU temperature. Even on its highest rotating level the fan is still quiet enough to be barely noticeable

INTEGRATED AIR INLET DESIGN

Optimal air-dynamical design, lead to more silent operation

JAPANESE CAPACITOR

High durable Japanese capacitor provides uncompromised performance and reliability

5Vsb OVP DESIGN

Provide full protection for your USB devices

HIGH PERFORMANCE AT 40°C

Non-stop high performance and full rated wattage at 40°C/104°F ambient temperature

DYNAMIC Dual-12V

Automatic dynamic load distribution on dual-12V line to provide power separately to the GPU and the CPU. If you are not using all output lines, the PSU automatically reroutes needed power from unused lines. This improves the performance of the 12V lines considerably for systems with high-end graphics cards in SLI® or CrossFire mode. and provide high voltage stability to keep components safe

Eco-friendly : ErP Lot6 2013 ready
Power consumption < 0.45W in PC off-mode
SUPPORTS THE ENERGY STAR 5.0

Compatible with Energy star 5.0 computer system

FULL PROTECTIONS WITH OCP, SCP, OVP, UVP, OPP, OTP
Cougar PowerX 550W PSU Specifications:
Input Characteristics

Output Characteristics

AC input

+3.3V

+5V

+12V1

+12V2

-12V

+5Vsb

Total
output

100-240Vac
50-60Hz 10A

24A

15A

28A

22A

0.3A

3A

550W

120W

516W

150W

670W
Let's move along to unboxing our test unit!