Cougar Gaming Puri TKL Mechanical Keyboard Review
By
Cougar Gaming Puri TKL Mechanical Keyboard – Final Thoughts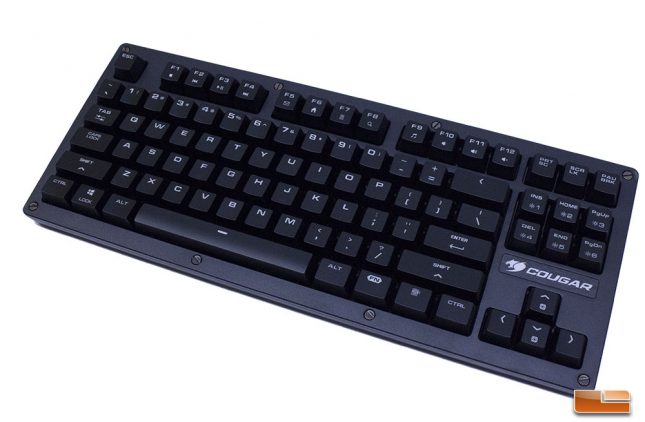 In a market with literally hundreds of offerings, it is hard to stand out. Cougar has done a great job with the Puri TKL in producing a solid, well-made mechanical keyboard with some added features that will appeal to gamers. Even though it's a solid product, not one of the features of the keyboard stand out or separate the Puri TKL from its competition. What stands out as special is the price: for $69.99 shipped I didn't expect the Cougar Puri TKL to be as good as it is. The Puri TKL exceeded my expectations in every way, with a very nicely constructed, solid frame and uniform white backlighting that rivals that of more expensive units. The included magnetic cover and removable braided USB cable were both very nice, premium touches. The feather in the cap is that rather than using switches from Gateron, Kailh or another value manufacturer, Cougar has managed to bring genuine Cherry MX switches along for the ride on the Puri TKL.
The lack of extras like a key cap puller was one of the only noticeable letdowns on an otherwise great keyboard. The height adjustment feet were a bit stiff and tough to get out, but once they were set, everything worked very well, though I only used them for testing for a brief period and generally ran the Puri at its default height setting. I cant really think of many negatives with the Puri TKL, it works great and is fine for both gaming and typing scenarios.
Nothing about the Puri TKL stands out as special or industry-defining, but at $69.99 why should it? What Cougar has done is delivered a well-made keyboard with features that gamers can use, without any extra fluff that looks good on a marketing box. I can't help but think about how great a job Cougar did at covering all of the bases with the Puri TKL. I figured they'd have to sacrifice quality somewhere to hit a $69.99 MSRP with the Puri TKL, but that isn't the case. The key caps are solid, the keyboard itself is well made and even the little things like the USB cable were thought of by Cougar. The Puri TKL is a great pickup for just $69.99 and if you have a PC gamer in your life who is still toiling away on an old membrane keyboard, the Puri TKL might make the perfect holiday gift. Right now, you can get a Corsair K65 Compact on Amazon for $69.95 shipped. I think the Cougar Puri TKL compares very well to the Corsair K65 Compact, offering a smaller frame and better cable routing options, but lacking the Corsair's dedicated media controls. Given the MSRP of the Puri TKL is $69.99, I am sure we'll see it for less eventually, which will make it an even better value in the eyes of solid competition. As it stands, the Cougar Puri TKL is an excellent value at its $69.99 price point.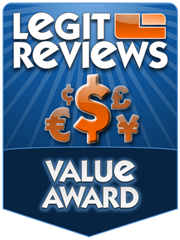 Legit Bottom Line: The Cougar Puri TKL is a very capable TKL keyboard with solid build quality and features that will appeal to PC gamers on a budget.