Corsair Vengeance K95 Mechanical Gaming Keyboard Review
By
Keyboard lighting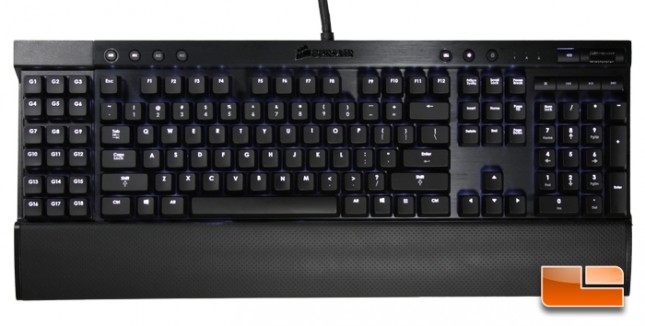 The Vengeance K95 keys are individually backlit with white LEDs. Like Corsairs other mechanical keyboards, the exposed switch mounting plate allows light to spill out from beneath the keys and give a glowing keyboard impression. With so much light coming out, this is a very bright keyboard. Even the lowest brightness setting is brighter than nearly every other backlit keyboard we have ever seen.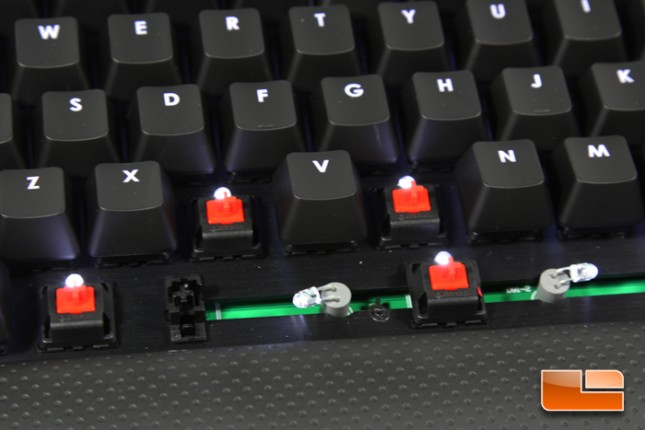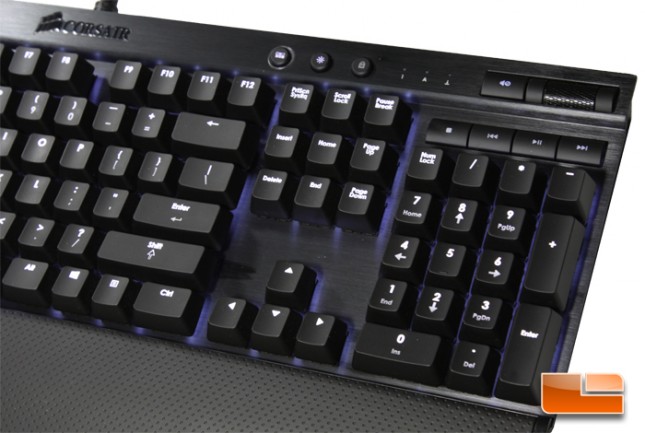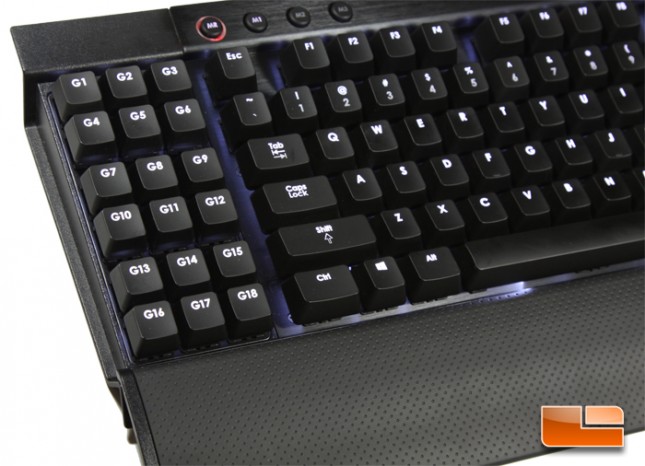 Each of the K95s three onboard keyboard profiles stores a different key-by-key backlight setting. Key-by-key backlighting is customized on the keyboard and not in the software. The images below demonstrate the factory default settings.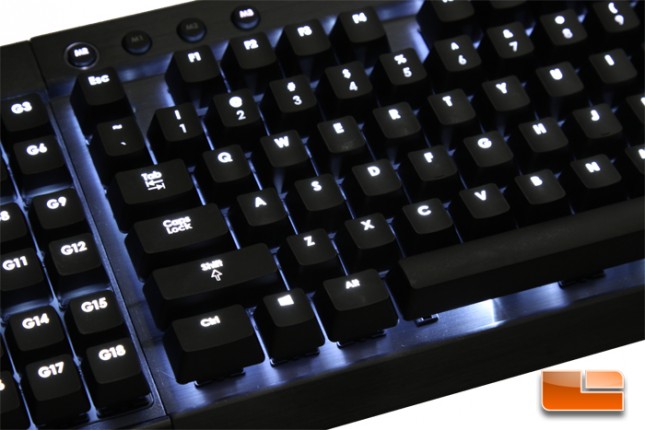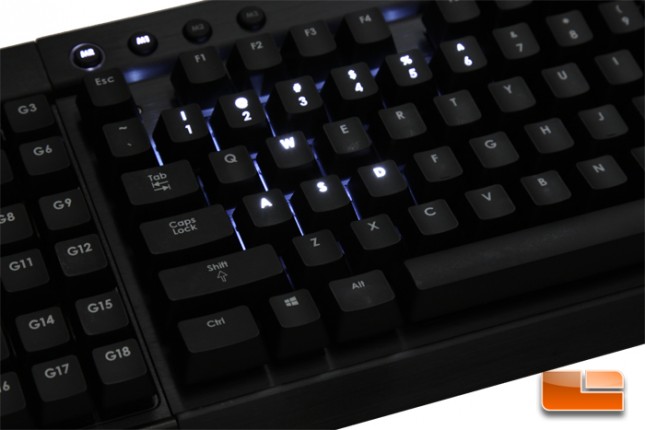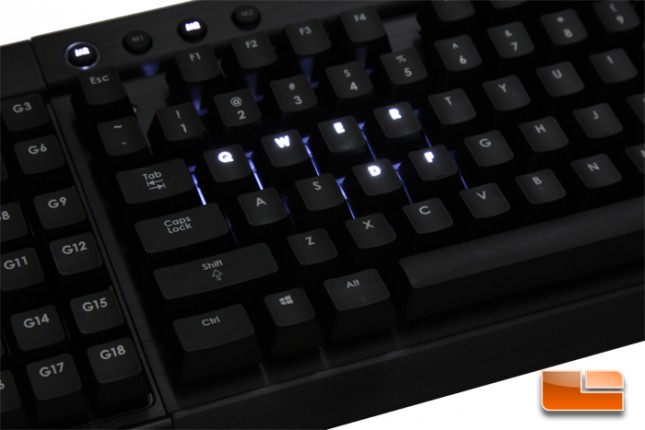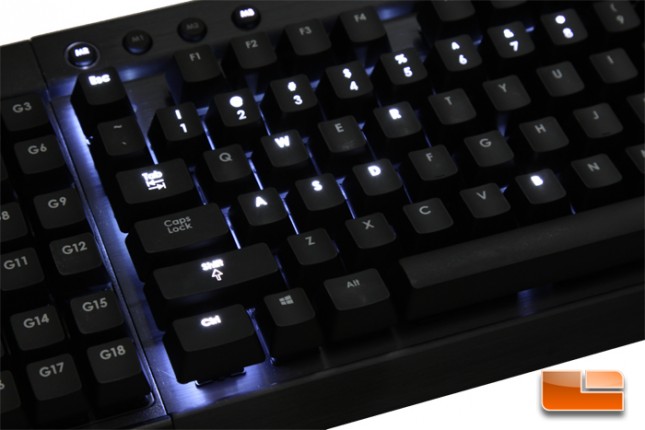 Corsair has left a hidden Easter Egg lighting mode called Reactive Typing in which a key's LED will light up when pressed and then turn off shortly after the key is released. To activate this mode, hold down the CTRL key and then the LED configuration button. Then, release both keys. If the key backlights were on, they will now be turned off confirming the mode's activation. The lights can be returned to normal by pressing the LED configuration button, turning off the computer, or unplugging the keyboard.