Corsair Vengeance K95 Mechanical Gaming Keyboard Review
By
Corsair Vengeance K95 Mechanical Gaming Keyboard
Last year, Corsair released the Vengeance K90 as one of two new keyboards. It was a big gamble for Corsair entering the crowded gaming peripheral market for the first time, electing to jump in with mechanical keyboards with the K90 being a very expensive keyboard. Mechanical keyboards were catching on back then and people of all sorts gamers, typists, and computer enthusiasts had their opinions regarding the Vengeance K90 keyboard. First there were those who scoffed at the idea of an expensive keyboard, the kind of person who would be blissful with a no frills membrane keyboard. Second, some felt cheated that the K90s 18 macro keys were the only full-sized keys that werent mechanical, but in-fact membrane. Lastly, there were those who liked the K90 for what it was. For those unsatisfied with the older K90s non-mechanical macro keys, the K95 is Corsairs response to those criticisms.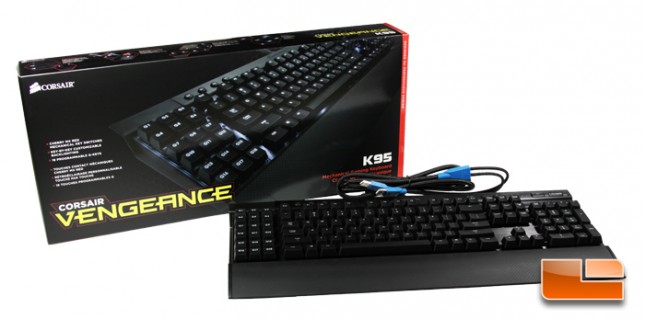 Ultimately, we can assume Corsair remains confident staying in the keyboard market after seeing them acquire the Raptor brand and expand their Vengeance lineup. The Vengeance K95 sits at the top as the most expensive Corsair keyboard to date, costing $129.99 shipped.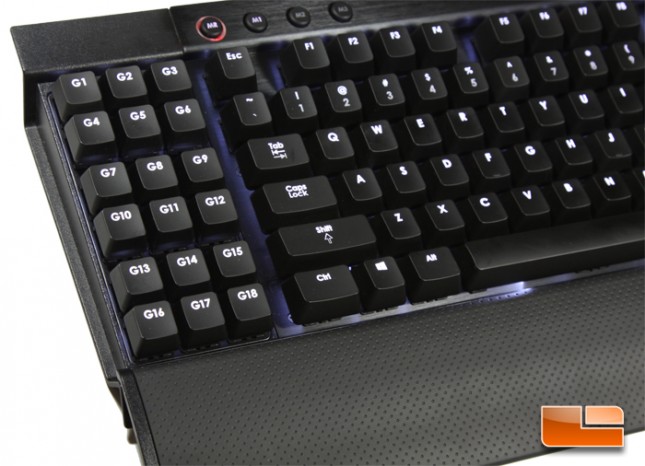 Beside the macro keys, the K95 is largely similar to the K70 which we have reviewed. The K95 only comes in one color black with white backlights and one type of mechanical switch Cherry MX Red. While this keyboard doesnt have the textured keycaps bundled with the K70, the K95 does have three profiles which store both custom macro settings and key-by-key lighting arrangements.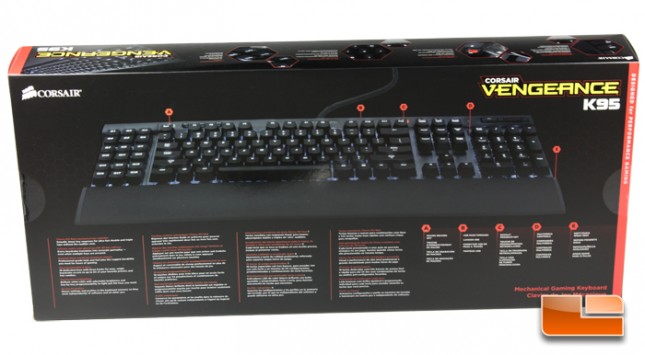 Corsair K95 Features and Technical Specifications:
Cherry MX Red Mechanical Key Switches
Black Anodized Brushed Aluminum Chassis
Key-by-key Customizable Backlighting
18 Customizable G-keys With On-The-Fly Programming
Full key Matrix Anti-Ghosting with 20-Key Rollover
On-Board Profile Storage
2-year warranty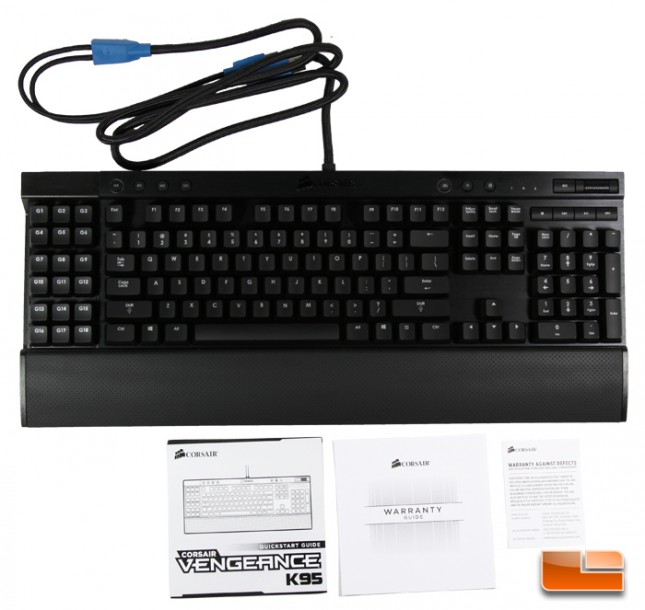 The Vengeance K95 keyboard comes with a detachable wristrest, a user guide, and warranty information. A driver CD is not included and the keyboards macro software is downloadable from Corsairs product website. Unlike the K70, the K95 does not come with a keypuller or additional keycaps.
This concludes our introduction lets start looking at the keyboard!