Corsair Vengeance 1500 (V2) Gaming Headset Review
By
Corsair Vengeance 1500 (V2) Gaming Headset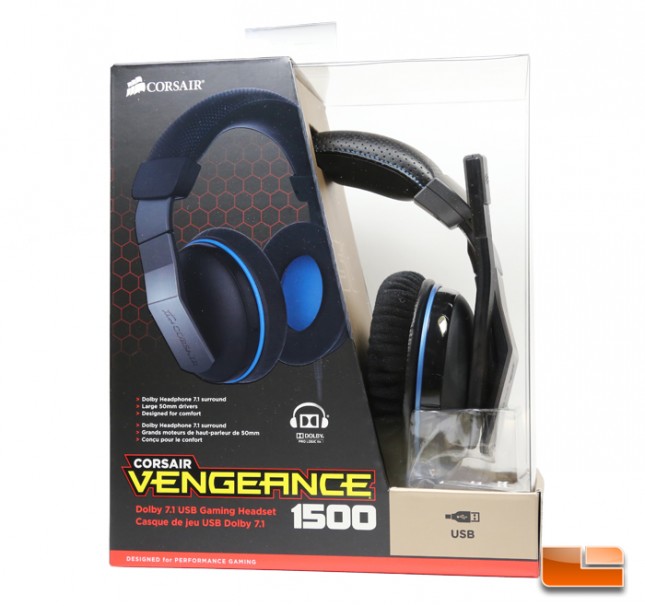 Were back with another 2013 Corsair headset and this time, Legit Reviews gives its attention to the Vengeance 1500 (V2). This is a USB headset aimed at gamers who are unwilling or unable to upgrade to a dedicated sound card, but are interesting in advanced hardware codec features such as Dolby Headphone. This is the only new Vengeance headset that shares the same name as its predecessor. Thus to avoid confusion throughout this review, the 2013 headset will be referred to as the Vengeance 1500 (V2) and the older 2012 headset will be referred to as the Vengeance 1500 (V1.)
The Vengeance 1500 (V2) shares many similarities with the Vengeance 1400 we already reviewed. In-fact, the headsets look identical when placed side by side. Only upon thorough inspection is it apparent that the headband lengths are different. Even the official specifications are nearly identical and the. The Vengeance 1500 (V2)s few differences from the Vengeance 1400 center around the USB interface and built-in sound card. These enable inclusion of advanced hardware codec features such as Dolby Headphone surround sound, but make no mistake because the Vengeance 1500 (V2) is technically a stereo headset. Currently, the Vengeance 1500 (V2) is $97.53 shipped on Amazon.
Looking at the base MSRP prices, we see that the Vengeance 1400 and Vengeance 1500 (V2) are meant to be more similar than their predecessors. The Vengeance 1500 (V2) has a base price of $99, which is the same as the 2012 Vengeance 1500 (V1) and a mere $10 more than the Vengeance 1400 (although you can pick those up on Amazon for $79.99 shipped). The price difference of the 2012 Vengeance headsets by contrast, the Vengeance 1500 (V1) and the Vengeance 1300, had a larger base price difference of $20. It will be interesting to see if the new 2013 wired Vengeance headsets perform any differently.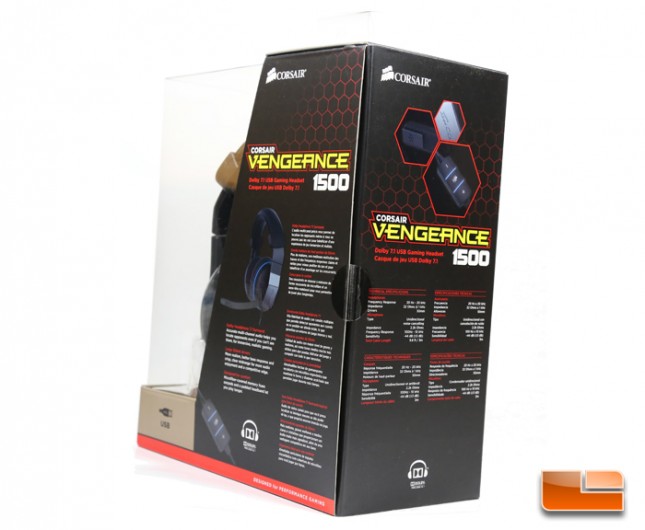 Corsair Vengeance 1500 (V2) Gaming Headset Features:
Dolby Headphone 7.1 Surround
Large 50mm drivers
Designed for comfort: Microfiber-covered memory foam earpads and a padded headband let you play longer
Noise cancelling microphone
Corsair Vengeance 1500 (V2) Gaming Headset Specifications:
Headphones

Frequency Response: 20 – 20,000 Hz
Impedance: 32 Ohms @ 1 kHz
Dynamic Range: 95dB (A-weighted)
Drivers: 50mm
Connector: USB

Microphone

Type: Unidirectional noise-cancelling condenser with adjustable, rotating boom
Impedance: 2.2k Ohm
Frequency Response: 100 – 10,000 Hz
Sensitivity: -44 ( 3dB)

Total Cable Length: 9.8 ft / 3 m
2-year warranty
System Requirements:

PC with USB port
Windows 7, Windows 8, Windows Vista, or Windows XP
Internet connection (for software download)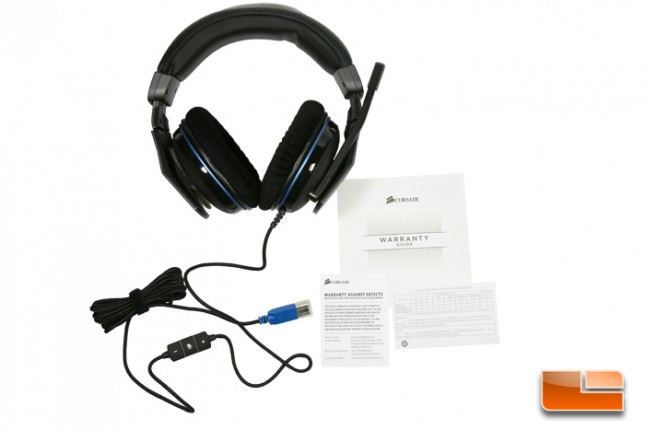 The retail box has a large clear plastic window which prominently shows half of the Vengeance 1500 (V2) headset. The only other things packaged are the 2-year warranty information papers.