Corsair Vengeance 1500 (V2) Gaming Headset Review
By
Corsair Headset Control Panel
The Vengeance 1500 (V2) does not come a driver CD and thus the headset software must be downloaded from Corsairs website at the headset product page. The driver software does three things: headphone and microphone volume control, graphic equalizer, and virtual surround sound settings. This software is also used for the Vengeance 2100.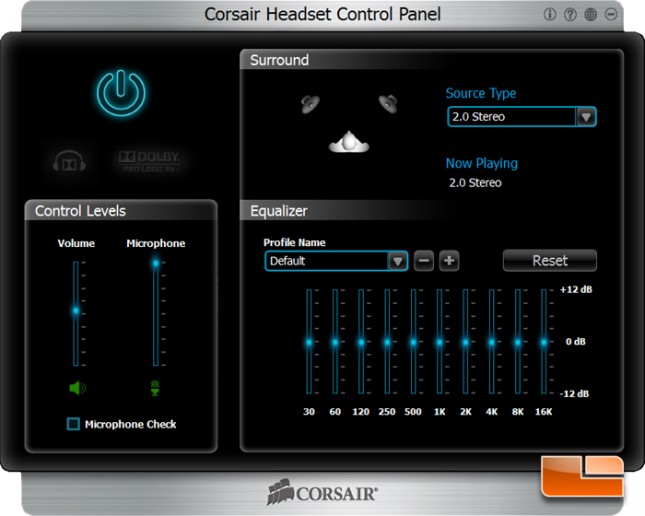 The graphic equalizer follows a logarithmic scale and includes several preset equalizer settings.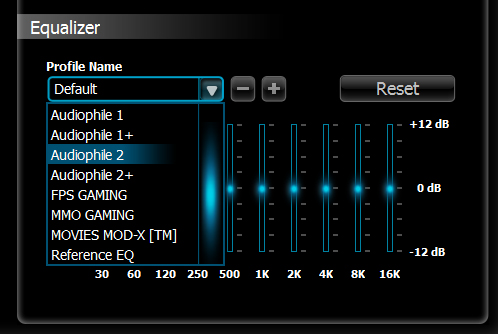 Pressing the blue power symbol at the top left of the software interface will toggle Dolby Headphone 7.1 virtual surround sound. To the right of that is Source Type which has a drop down where the user can define the number of channels to emulate. Now Playing will always display 7.1 Surround. If selecting the Source Type as 7.1, Dolby Pro Logic IIx will not be available. Dolby Pro Logic IIx is enabled alongside Dolby Headphone for 2.0 and 5.1 sources.