Corsair Obsidian 250D Mini ITX PC Chassis Review
By
Corsair Obsidian 250D Interior Features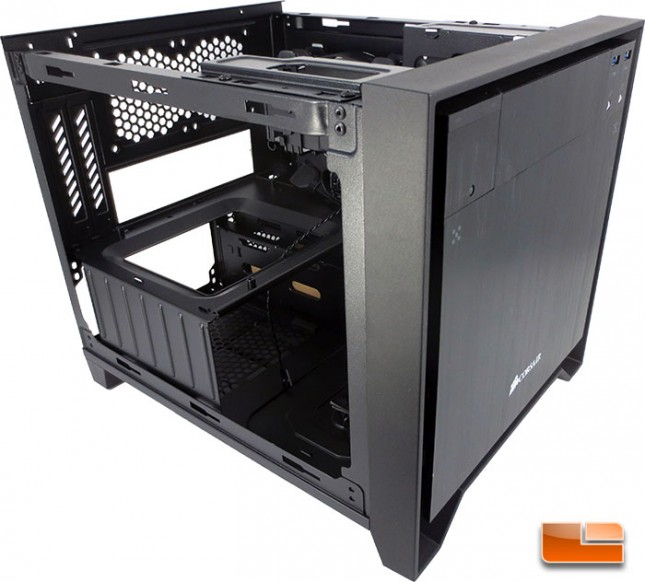 Removing the shell of the Corsair Obsidian 250D is as easy as removing the six thumb screws that hold the panels on. Once you remove the thumbscrews each of the panels slides towards the back of the chassis and lifts right off revealing the interior of the chassis.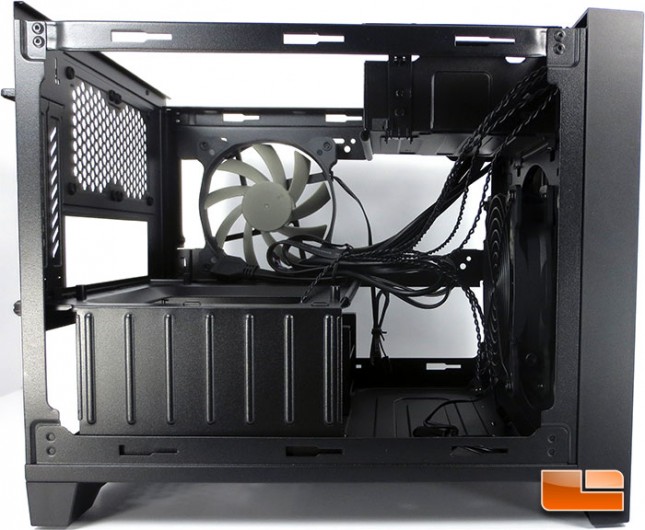 Once we have all of the exterior panels peeled off, the Corsair Obsidian 250D appears to have plenty of room inside of it.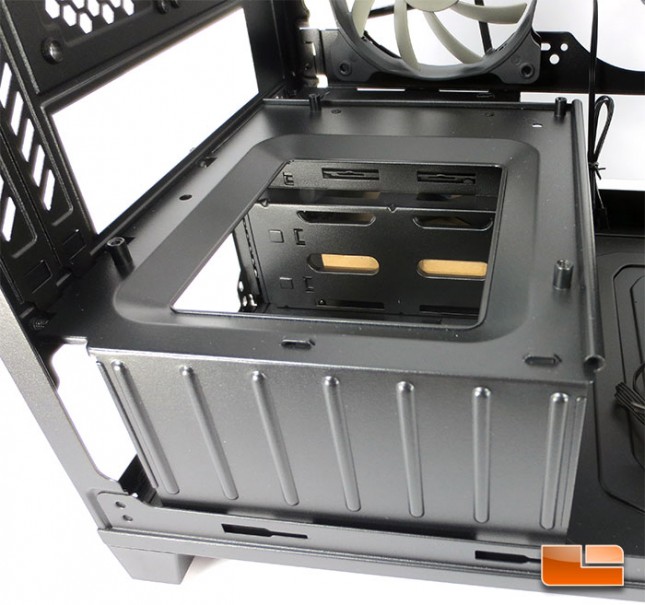 While this may go unnoticed by some, it caught my eye right off the bat. Pretty much the entire underside of the mini-ITX motherboard is left exposed. This will allow easy access to swap out CPU cooler brackets without the need to pull the motherboard out. Though removing the four screws that hold the motherboard in may be easier than removing the power supply and all of the cables.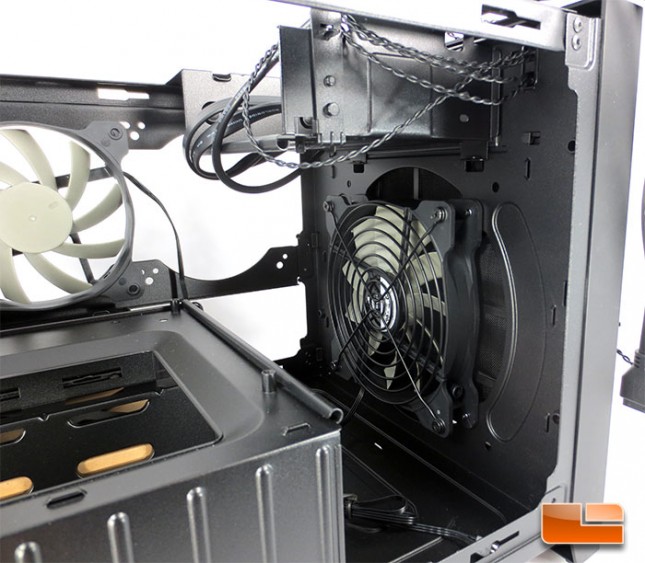 I mentioned that the Corsair 250D came equipped with a 140mm fan when we were looking at the exterior of the case, but what I failed to mention was that the inside of the fan was protected with a wire grill. The grill on the inside is a small but brilliant idea as it will help keep wires from getting stuck in the fan and tearing the fins off!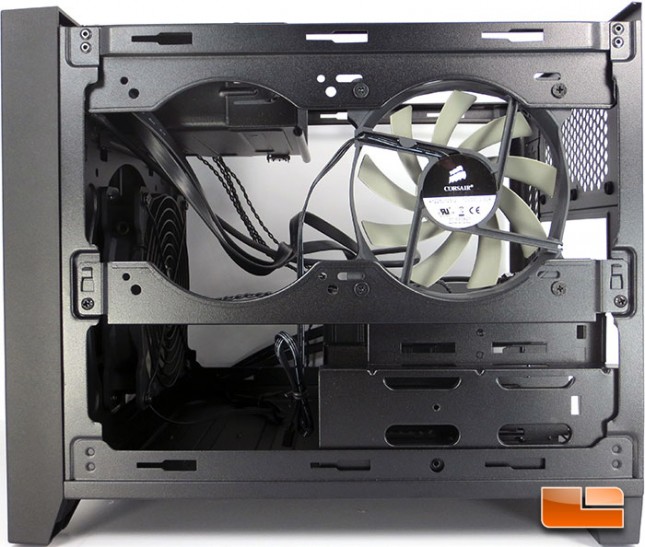 The 250D from Corsair is quite capable of handling a standard dual 120mm radiator. Direct from Corsair though, the 250D has a single 120mm fan installed to act as an exhaust fan.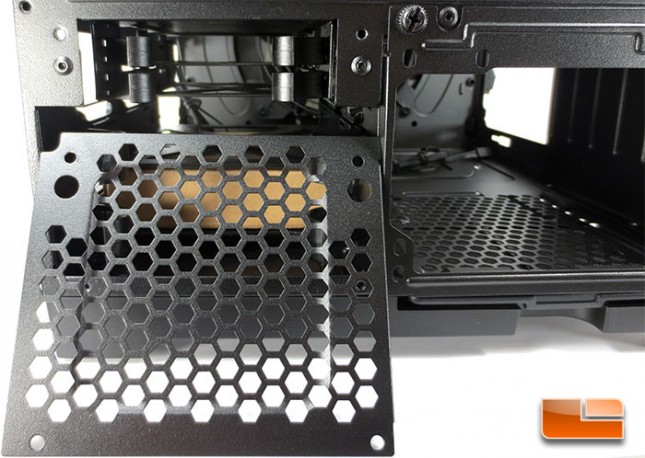 Taking the drive bay cover off is as simple as removing four of the fourteen thumb screws.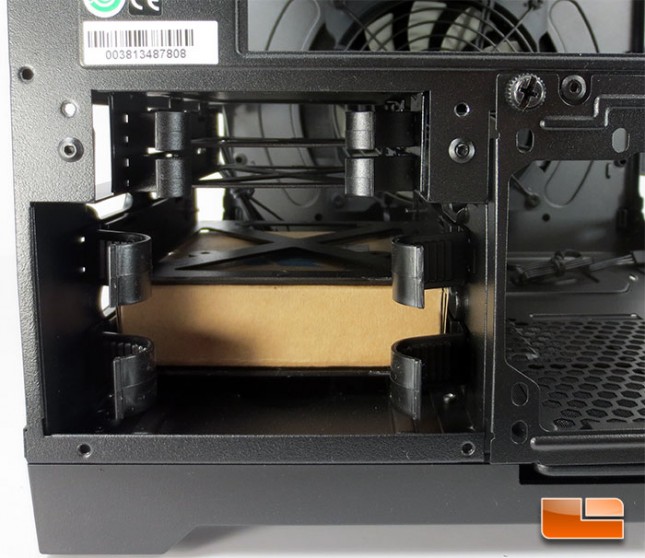 The Corsair Obsidian 250D has enough room for two 2.5″ hard drives or SSDs and two 3.5″ hard drives. The drive cages for the 3.5″ HDDs will also support 2.5″ drives.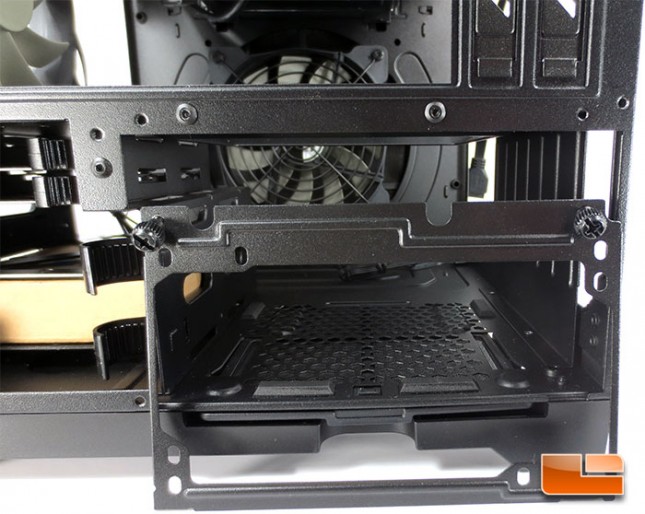 The power supply cage removes with only two thumbscrews needing to be removed. Once the cover is removed you can put the power supply in and then secure it all from the back.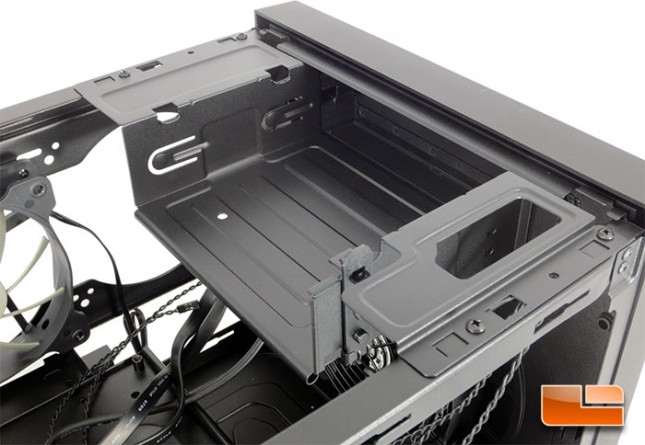 The cage for the 5.25″ drive is completely removable. Removing the cage makes it much easier to work inside the case and is necessary if you want to install a dual radiator. Don't worry though, once the radiator is in place you can put the cage back in place and secure the optical drive.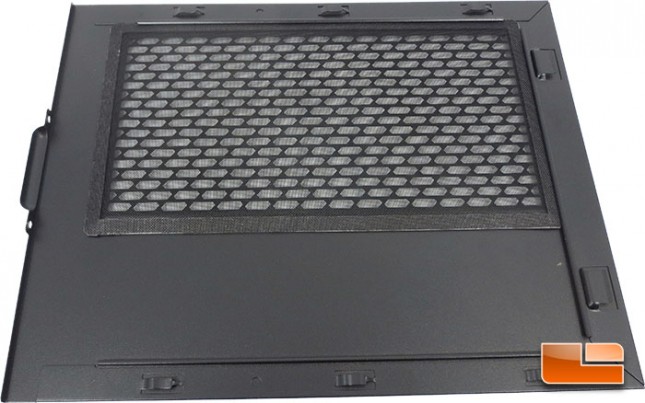 Each of the side panels feature a fan filter on the inside of the panel. The fan filters help keep out dust, pet hair, and if you have children, who knows what else they may stick in there.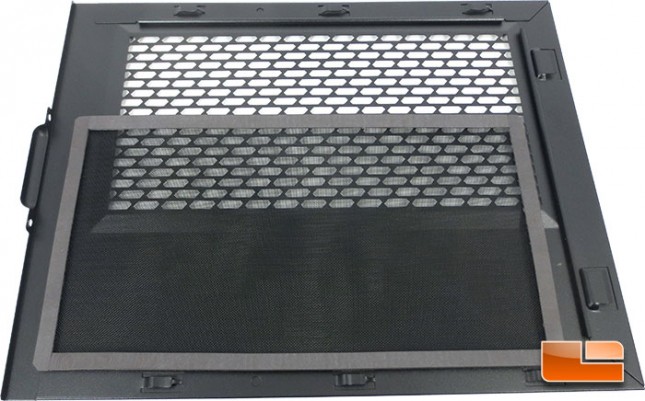 Each of the side panel filters attach with magnetic strips. Maybe it's me, but I'm still a little bit nervous combining magnets and computers.