Corsair Obsidian 250D Mini ITX PC Chassis Review
By
Corsair Obsidian 250D Retail Packaging & Accessory Bundle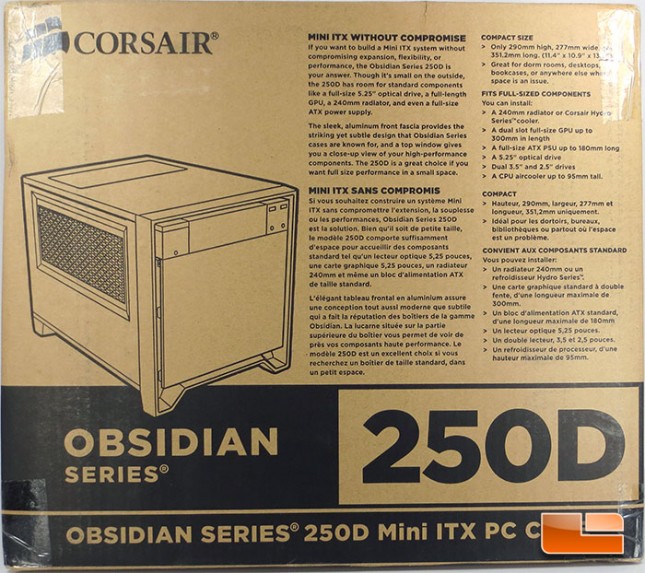 I'm a fan of simple packaging, and Corsair hits it on the head with the Corsair Obsidian 250 packaging. There's nothing flashy about their packaging, straight and to the point. All there is on the packaging is the name, an outline drawing of the chassis, and a general overview of the Obsidian 250D specifications.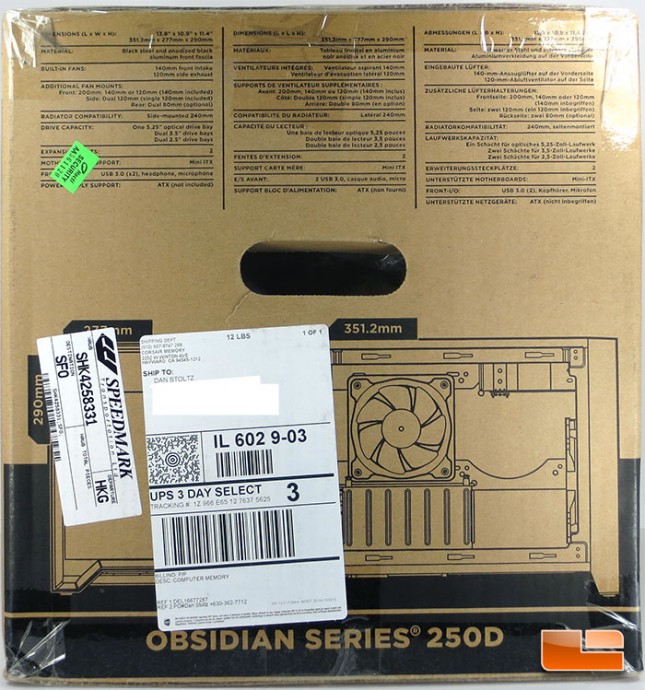 Spinning the Corsair Obsidian 250D packaging around there is a more comprehensive specifications list and a more detailed drawing of the 250D chassis. While it isn't the most detailed drawing in the history of drawings, it gives us a peek at the layout of the inside of the mini ITX chassis.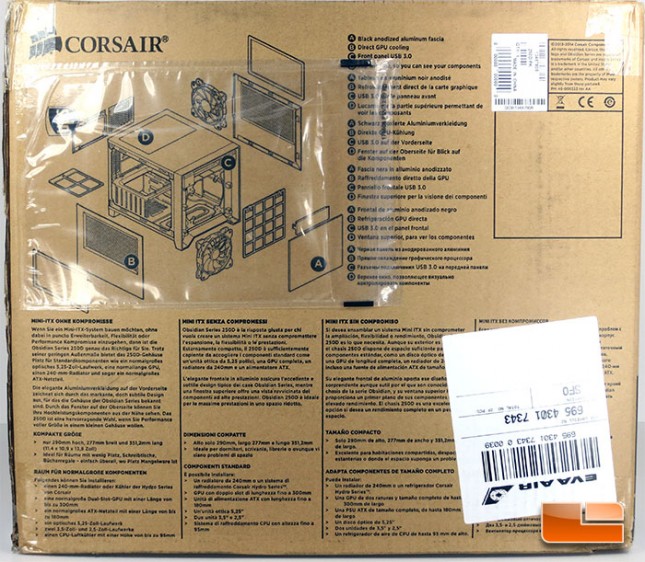 Looking at the back of the Obsidian 250D packaging, Corsair supplied a break down of the chassis and all of the parts included.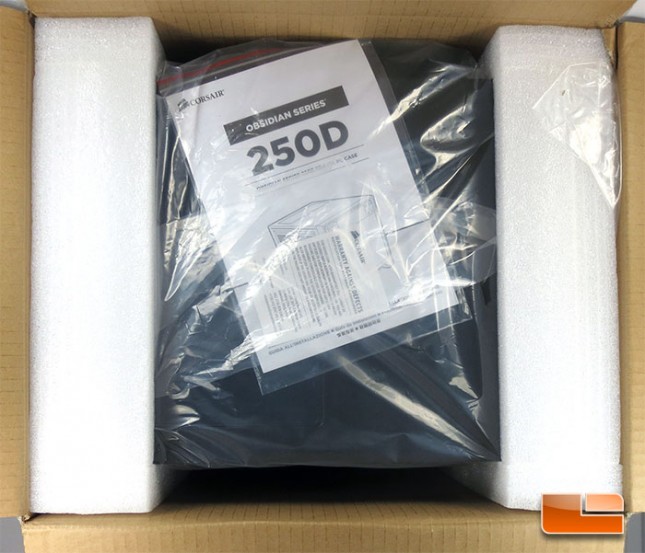 Opening up the Obsidian 250K box doesn't reveal to much of the chassis, but it does show the 250D is well packed and secured within a couple inches of foam and plastic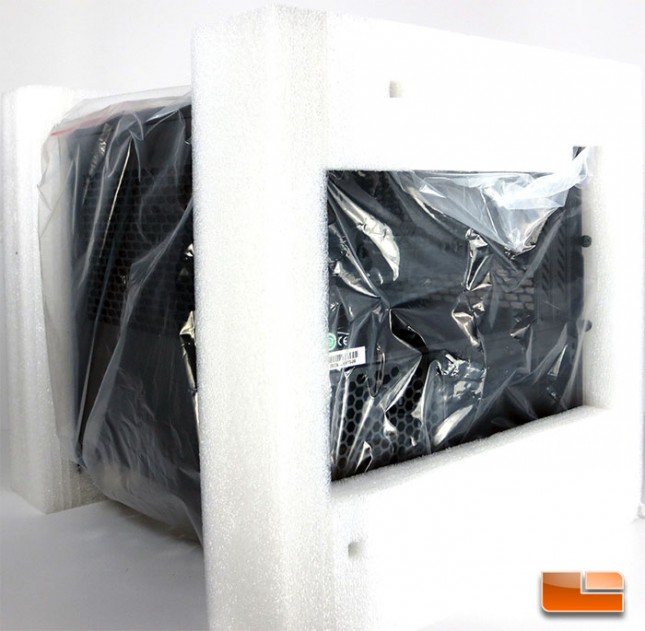 Each end of the Corsair Obsidian 250D is well protected in the package as you can see.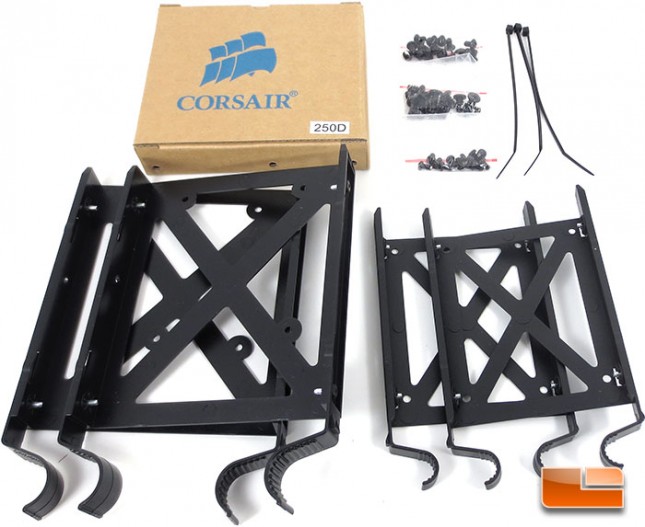 The Corsair Obsidian 250D doesn't have much of a bundle, nor does it really need one. Within the chassis we will find the box seen above. Inside the box there are a handful of screws for mounting the hardware and fans, as well as a couple of zip ties to aid in cable management. The 250D has the room for four drives internally, two 2.5″ drive bays and two 3.5″ drive bays. The 3.5″ drive trays will also support a 2.5″ drive if you are looking to run additional SSD's.
Now that the proverbial cat is out of the bag let's head to the next page and look at what the Corsair Obsidian 250D has to offer on the inside!