Corsair K63 Wireless Mechanical Gaming Keyboard Review
By
Corsair K63 Wireless Mechanical Gaming Keyboard – Conclusion
The Corsair K63 Wireless is a well-made, versatile wireless keyboard for gamers who move between a desktop and HTPC system. The 2.4GHz low latency wireless technology that Corsair implemented on the K63 Wireless Mechanical Gaming Keyboard is solid, as I never noticed any drop-outs or input delay during my testing. While Corsair didn't step out of the box or deliver anything new in terms of design with the K63 Wireless, the original K63 is a solid keyboard to build from and it allowed Corsair to adopt wireless technology into an already proven product. The aesthetic appeal offered by the K63 Wireless is excellent, as the keyboard has a good looking design and it lets you remove what is typically one of the most cumbersome cables from your desk.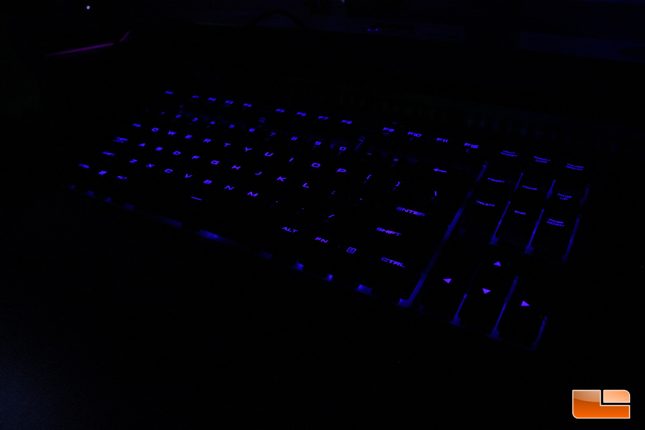 The Corsair K63 Wireless is a solid wireless keyboard, but there's room for improvement. Other keyboards from Corsair have an aluminum top plate with floating cap design, which would have been really nice to see on Corsair's first wireless offering, considering the durability that these types of keyboards offer, along with allowing for easier cleaning. While comfortable to type on, the Corsair K63 Wireless resonates just a bit too much and the ping sound produced when typing is noticeable when coming over from my Ducky One TKL with Cherry MX Silver switches. There were some minor issues with Corsair CUE occasionally not seeing the K63 Wireless when it would come back from sleep and the firmware update process was a bit clumsy, but overall the CUE software was working well and allowed for proper control over the K63 Wireless, including per-key macro programming. It would be nice to see Corsair implement per-key lighting in the future so you can just illuminate the WASD keys, for example. Battery life was solid, but I can't help but think that Corsair could have found a solution for batteries to last for months as Logitech did with their G613, perhaps a hybrid battery solution with one battery for LED lighting and the other for the keyboard function, so you can game on even if the LED's lose power?
Corsair filled a void in the market with the K63 Wireless, as it is the first wireless keyboard with Cherry MX switches that can actually be used for reliable gaming. If you want wireless functionality in a mechanical keyboard from a reputable manufacturer, the $109.99 Corsair K63 Wireless simply can't be ignored. You can argue that a Bluetooth connection is fine for gaming, but if you actually sit down and use the K63 Wireless in Bluetooth mode or use a Bluetooth-only keyboard like the Filco Majestouch Convertible, the low latency superiority of the proprietary 2.4GHz wireless connection becomes very clear. The current price of the Corsair K63 Wireless is really fair at $109.99, but if you don't need wireless functionality, the original Corsair K63 Compact is only $69.99 shipped on Amazon right now. The Corsair K63 Compact is a similar keyboard to the Corsair K63 Wireless, but without wireless functionality and with a red color scheme.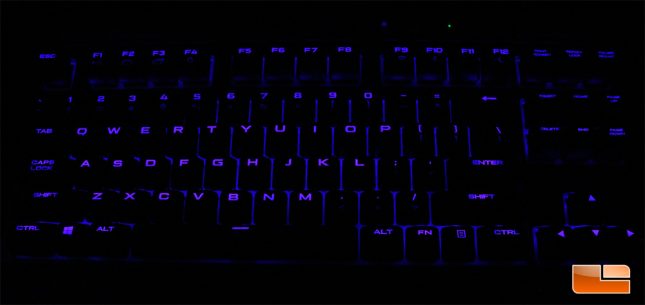 The potential of the Corsair K63 Wireless is really amazing for PC gamers, as it can easily be used on multiple systems in the same household and then thrown into a backpack to go to a LAN party. Corsair also has a really nice accompanying piece of hardware for the keyboard called the K63 Lapboard for $59.99 shipped, which is a plastic base with a memory foam underside that the K63 Wireless slots into for an enhanced living room gaming experience. You can purchase the keyboard and lapboard together to save a few bucks, but the K63 Wireless is a viable product on its own and can work independently of the lapboard. I used the K63 Wireless for several days before unpacking the lapboard and had a great experience. We will have a full review of the Corsair K63 Wireless Lapboard along with some examples of how it can be used up very soon.
I really like that companies like Corsair and Logitech are driving wireless peripherals with quality product offerings, as wireless technology has truly gotten to a point where it can be used for gaming in a reasonable fashion without the worry of input latency causing issues. I look forward to the developments Corsair will make with wireless keyboards in the future, as the K63 Wireless Mechanical Gaming Keyboard is an excellent start for the company in this market. If you're looking to get into wireless peripherals but have been on the fence due to performance concerns, the $109.99 Corsair K63 Wireless might make you a believer.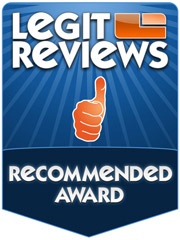 Legit Bottom Line: If you've been looking for a compact, wireless Cherry MX keyboard that can actually handle gaming, look no further than the Corsair K63 Wireless.