Corsair HS1 USB Circumaural Gaming Headset Review
By
Corsair PC Gaming Headphone – HS1
Corsair was once called Corsair Memory, but they shortened their name when they made the decision to move into a wider variety of enthusiast PC markets. Corsair has been very busy in recent years and while they still sell PC memory they now offer power supplies, cases, CPU air coolers, CPU water cooling kits, USB Flash memory and Solid State Drives. One might think that is enough products, but not Corsair! The company moved into the audio market this month when they released their HS1 USB Gaming Headset! While Corsair has greatly expanded their product portfolio over the years, one thing has remained the same: Corsair focuses on PC gamers and enthusiasts. That said, we weren't too shocked when Corsair called and said that they were making a gaming headset. It took Corsair just under a year to hire some audio engineers and come up with some fully enclosed gaming headsets that they could sell at the lucrative $99 price point.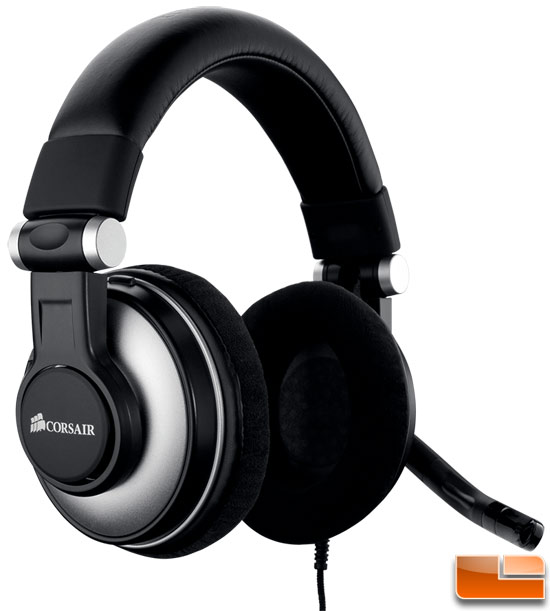 Corsair HS1 USB Gaming Headset Features:
Massive 50mm drivers for high-quality audio reproduction
Frequency response tuned to deliver serious gaming punch without sacrificing audio quality for music and movies
Circumaural, closed-back earcups for superior noise isolation
Replaceable memory foam earpads with fabric covers for a firm fit without binding or pinching
The HS1 headphones that Corsair came up with are a circumaural, closed-back design that have massive 50mm drivers that are topped off with fabric covered memory foam earcup covers. This design is rather interesting as it has some pros and cons that you should be able to figure out just by looking at the picture above and reading that is has 50mm drivers. For starters, it should sound great with the HS1's huge 50mm drivers, plus the closed back design means that you'll hear your audio better and it should help block out outside noises that ruin audio quality. The bad news is that the enclosed back and massive speakers are going to make the HS1 USB Gaming Headphones rather heavy and possibly uncomfortable to wear.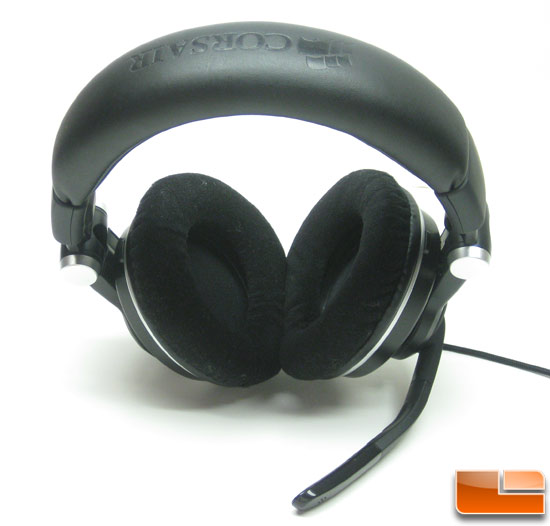 The Corsair HS1 USB Gaming Headset doesn't do much for us visually, but if you buy a pair of gaming headsets by external appearance alone you are going to be stuck with a pair of headset that more than likely sounds like crap. Once you get past the either loved or hated look of the HS-1 headphones, you'll notice the super thick and plush soft fabric ear cups and heavily padded headband.
Corsair HS1 USB Gaming Headset Product Specifications:
Headphones
Frequency response: 20Hz 20kHz
Impedance: 32 Ohms at 1kHz
Dynamic range: 93dB A-wtd
USB power consumption: 250mW
Drivers: 50mm
Cable: 3 meters
Connector: USB Type A
Microphone
Type: Unidirectional noise-cancelling condenser
Impedance: 2.2k Ohms
Frequency response: 200Hz 10kHz +/- 2dB
Sensitivity (1mW, 1KHz):-45dB +4/-2 dB
Let's take a closer look at the Corsair HS1 USB Gaming Headphones to see what they are all about!