Corsair Graphite 780T Full Tower Case Review
By
Corsair Graphite Series 780T Full Tower PC Case
When Corsair releases a case, they watch which features are popular and incorporate those into their next case line. When they released the Graphite 600T the side panels and the front I/O cluster were hits, however it was only a mid-tower with customizable interior to fit larger than normal systems in a mid-tower case. Taking the side panel style and front I/O cluster, Corsair expanded that into a full tower case and provided some additional popular features such as hidden 2.5″ hard drives, large liquid cooling radiator support and an updated design. Corsair sent over the White model of the Graphite 780T for us to take a look at. Let's take a quick look at some of the features before we get to unboxing their latest case.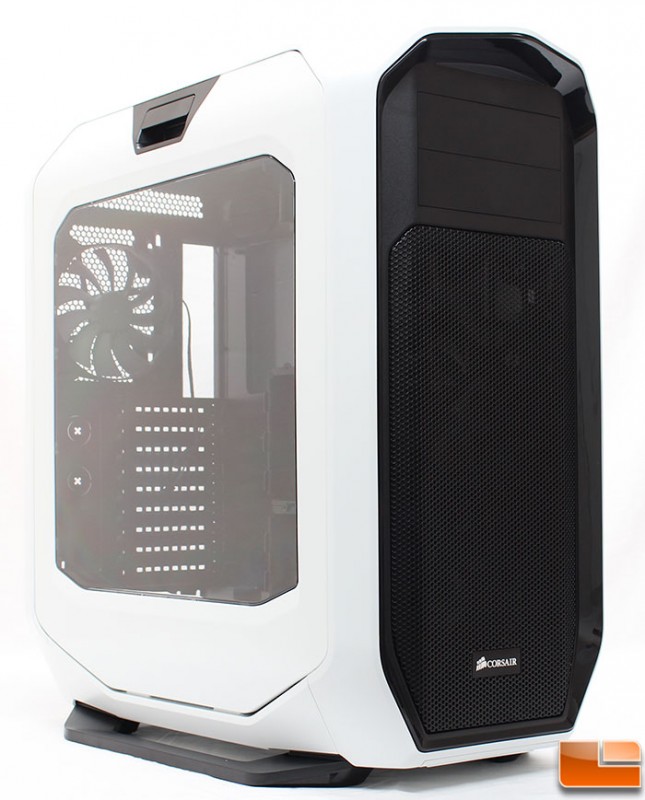 Internally, the Corsair Graphite 780T supports up to six 3.5″ hard drives, and two 5.25″ devices. For 2.5″ drives, there are three hidden trays behind the motherboard tray, which allows for over nine hard drives without converting the 5.25″ device bays to hard drive storage. The storage options are nearly limitless in this case.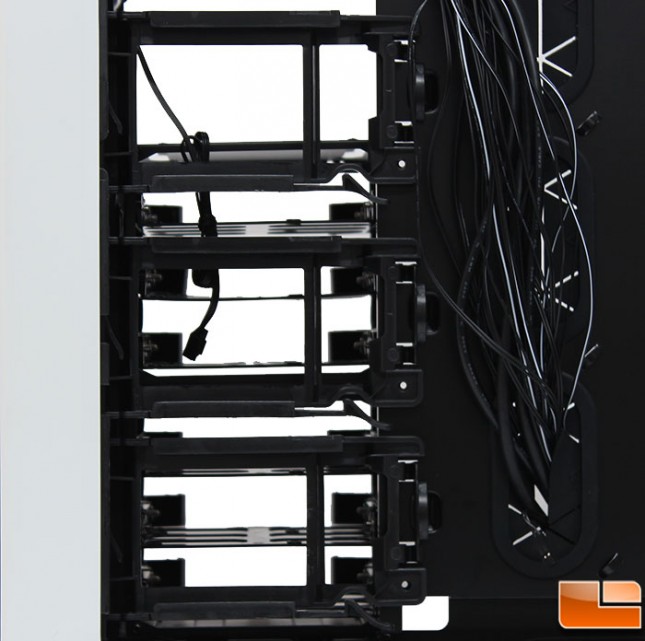 Measuring 27.13in x 13.07in x 26.38in, this is a very large case, as a full tower it can support the largest components. The motherboard alone supports E-ATX and Xl-ATX, for graphics card it'll take the longest of cards, supporting up to 14″ video cards without removing the 3.5″ hard drive cages. Cooling options are varied between air cooling and liquid cooling; there is room for up to nine 120mm fans, or liquid cooling radiators from 120mm to 360mm (two locations can support 360mm radiators).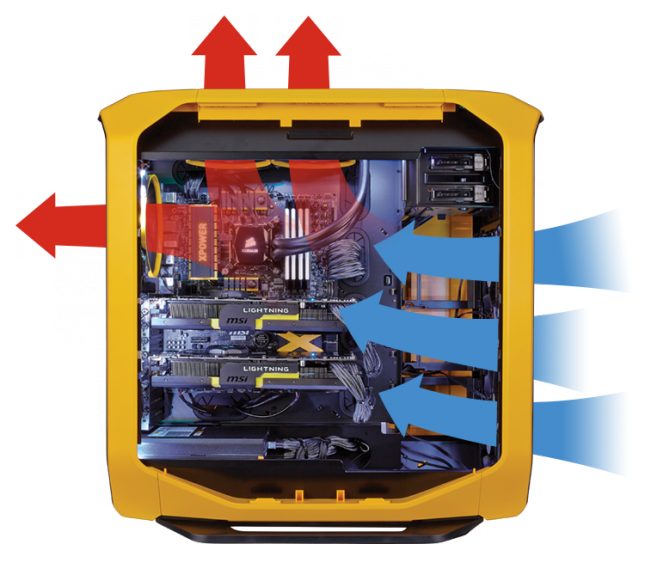 Corsair has followed their standard pricing model for the Graphite 780T, with three models available, the White (CC-9011059-WW), and Yellow (CC-9011064-WW) models have a suggest retail price of $189.99, while the Black (CC-9011063-WW) model has a list price of $179.99. All of which are easy to find at various online retailers and they all come with a 2-year warranty from Corsair.
Features and Specifications:
The stunning Graphite Series 780T Full-Tower PC case can satisfy the most hardcore gamer or overclocker with ample room for nine drives and nearly a dozen large cooling fans. Are you interested in water cooling? Youll appreciate the generous space for dual 360mm radiators. And, youll get everything done faster: the 780T offers easy maintenance shortcuts like tool-free removal of side panels, hard drives, and graphics cards. A three-speed fan control button and generous options for peripheral connections make the front-panel a true time saver.
Dual 360mm radiator support
Does your next dream build demand state of the art cooling? The 780T has you covered. Of course, if your heat transfer needs are a little more down-to-earth, 120mm and 240mm cooling goes in just as easily.
Front-panel three-mode fan controller
Power is nothing without control. You can be the judge of the optimal noise and cooling ratio. The three-step LED gauge tells you exactly where youre at: one bar for surfing the web, and three when youre pushing your GPUs hard.
Graphite 780T Specifications
Warranty
2 Years
Weight
11.3kg24.91lbs
Color
Black (CC-9011063-WW)Yellow (CC-9011064-WW)White (CC-9011059-WW)
Form Factor
Full Tower
Dimensions
689mm x 332mm x 670mm or 27.13in x 13.07in x 26.38in
Motherboard Support
Mini-ITX, MicroATX, ATX, E-ATX, XL-ATX
Maximum GPU Length
355mm
Maximum CPU Height
200mm
Maximum PSU Length
260mm
Expansion Slots
9
Drive Bays
(x2) 5.25in; (x3) 2.5in; (x6) Combo 3.5in/2.5in
Material
Steel
Power Supply
ATX (Not Included)
External Connections
(x2) USB 2.0; (x2) USB 3.0; (x1) Fan Controller; (x1) Headphone Port; (x1) Microphone Port
Fan Mount Locations
Front: (x3) 120mm or (x2) 140mm Top: (x3) 120mm or (x2) 140mm Rear: (x1) 120/140mm Bottom (x2) 120mm
Fans Included
Front: (x2) 140mmRear: (x1) 140mm
Radiator Mount Locations
Front: 240/280/360mm Top: 240/280/360mm Rear: 120/140mm Bottom 240mm
Compatible Corsair Liquid Coolers
H55, H60, H75, H80i, H90, H100i, H105, H110
Now that we know a little about the Corsair Graphite 780T Full Tower case, let's take a look at the packaging before taking a close look at the case.