Corsair Gaming K70 RGB RAPIDFIRE Mechanical Keyboard Review
By
Looking around the K70 RGB RAPIDFIRE
Many familiar K70 RGB features are retained with the new LUX RGB refresh including the exposed brushed aluminum backplate, dedicated media controls, detachable soft touch wrist rest, USB passthrough, and 6-foot braided cable.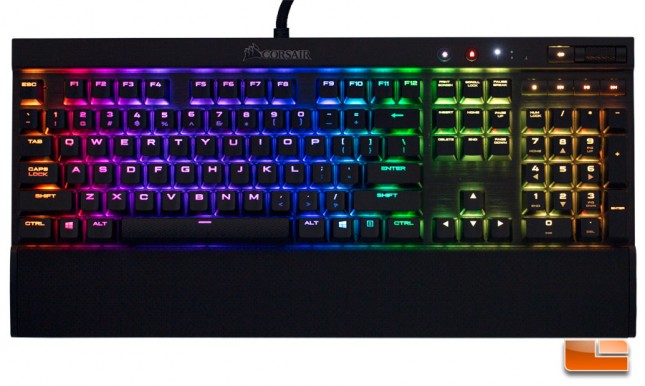 An updated RGB LED controller drastically improves the smoothness of light color change effects and a larger font on the keycaps improves backlighting visibility. Both of these updates were adapted from the Strafe RGB keyboard.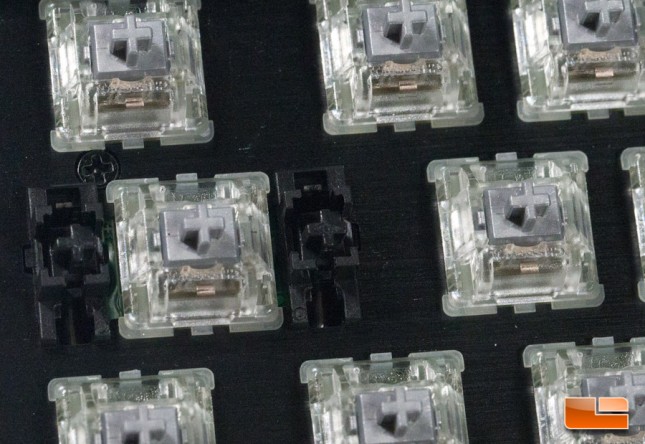 The K70 RGB RAPIDFIRE is the first keyboard to use all new Cherry MX Speed Silver mechanical key switches. These switches share the same linear 45g mechanism as the Cherry MX Red, but now have a shorter actuation distance of 1.2mm instead of 2.0mm. In addition, the distance to bottoming out the key press is shorter.