Corsair Flash Voyager GTX 128GB USB 3.0 Flash Drive Review
By
Flash Voyager GTX 128GB Final Thoughts & Conclusions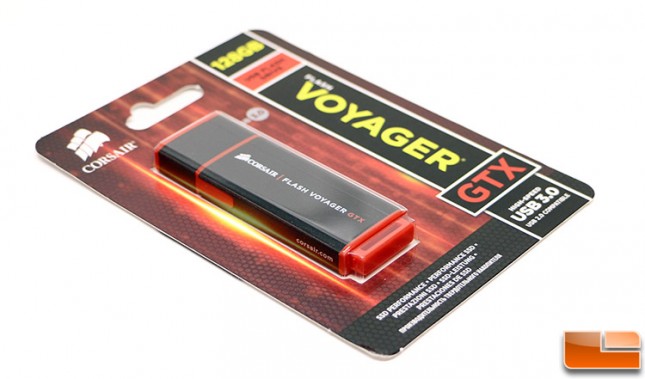 The Corsair Flash Voyager GTX 128GB USB 3.0 Flash Drive was found to be insanely fast on our Intel Haswell Z97 test platform that was running Windows 8.1. We were able to hit 463MB/s read and 372MB/s write in ATTO and we have to say results confirm that we are getting the Corsair promised "SSD-like" performance numbers out of this thumb drive. The only downside to the drive would have to be the slightly large size and that it could possibly block adjacent ports on the system it is being used on and that you have to have UASP drivers installed to get the most performance possible. Other than that, there really isn't much else to say or highlight as it is nothing more than a thumb drive that you use to quickly transfer your files from one place to another.
Some people are starting to use cloud storage for their data storage and while that works great and you can access your data anywhere in the world there are some caveats. For starters you'd have to be willing to put your private data up in the cloud and most free cloud storage accounts only offer 5GB of storage space and then you need to start paying for monthly or yearly for additional space. Then if you are moving large amounts of data around you'd have to wait for long periods of time to upload all that information. The Corsair Flash Voyager GTX 128GB and 256GB drives are larger than most any paid cloud storage space and significantly faster, so it is safe to assume that USB Flash Drives won't be disappearing anytime soon even though we see people talking about their demise all the time.
Corsair Flash Voyager GTX 128GB ( CMFVYGTX3-128GB ) – $119.99
Corsair Flash Voyager GTX 256GB ( CMFVYGTX3-256GB ) – $229.99
When it comes to pricing the Corsair Flash Voyager GTX 128GB carries an MSRP of $119.99, which breaks down to roughly $0.94 per GB. The Corsair Flash Voyager GTX 256GB is $229.99, but has a better $0.90 per GB ratio. The 128GB version is said to be a tad faster, but the factory speed ratings are identical. Both drives are backed by a 5-year warranty.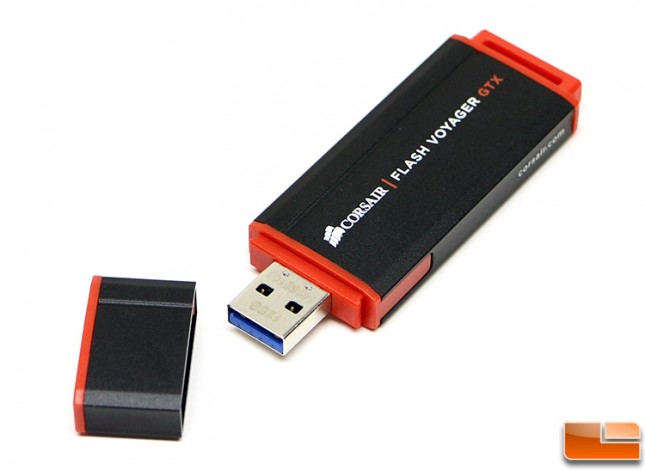 Corsair has created one of the fastest USB 3.0 Flash Drives on the market and runs best on Windows 8.1 with the proper UASP driver or on a Windows 7 platform with UASP drivers. We tested on an ASUS Z97-A motherboard running Windows 8.1 and found a significant difference between the Microsoft drivers and the ASUS USB 3.0 Boost driver, so be sure to run the right driver! If you purchase one of these drives and use it without UASP you'll get significantly lower than expected performance, so just a heads up.
If you move gobs of data around and are looking for the fasted portable USB 3.0 thumb drive around you should look no further than the Corsair Flash Voyager GTX. This drive is significantly faster than any other USB Flash Drive that we have ever used and highly recommend it!
Legit Bottom Line: If you are looking for a fast high-end USB 3.0 Flash drive, the Corsair Flash Voyager GTX series is as good as it gets today!