Corsair Crystal 570X Tempered Glass Case Review
By
Final Thoughts and Conclusions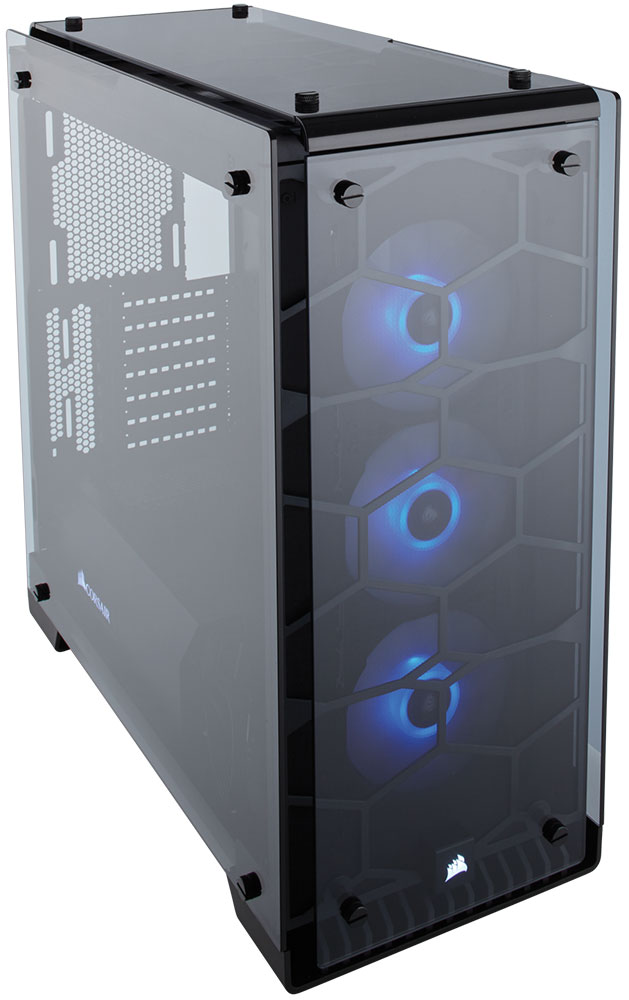 Corsair is always keeping up with the enthusiast market, offering solutions to fit most budgets. One of the latest trends is the use of Tempered Glass, and as Corsair enters that space with the Crystal case line, they will have multiple models to choose from initially. We took a look at the Crystal 570X RGB that utilizes four Tempered Glass panels, and found that it is one of the nicest looking cases available.
All four of the Tempered Glass panels are held in place with four thumbscrews, which also give the panels a free float design. With free float designs, dust will be a concern; Corsair has placed filters on the front, top and bottom to help with that. On the two side panels, there is a small gap (about the thickness of 10 sheets of paper).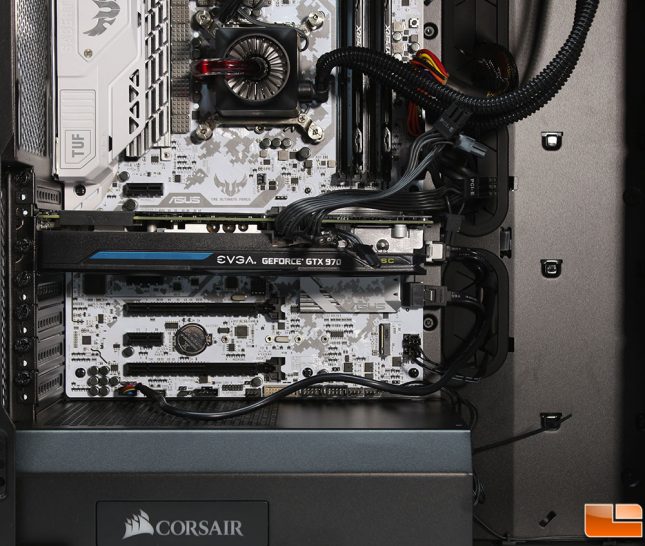 With any new design, there are sometimes there are things that the manufacturer didn't realize. Keeping in mind that the Crystal 570X is designed to be a "show case", I felt there were a few minor design issues. Two of the things I felt need to be reviewed could be solved very easily by placing a couple cable management holes on top of the power supply cover. We spoke to Corsair about this, and they realize this is an oversight. This would allow cables to be routed under the power supply cover to the bottom edge connectors, and PCI-E cables to come up through there as well, making some space on the back side of the case to hide the cables under the cover (which I'd like to see made a little deeper). The other is strictly a person preference, with the 3.5″ hard drives, I would prefer the drives to be installed the other direction, allowing the drive labels to be seen; granted this might make connecting the data and power cables a little more difficult.
The Corsair Crystal 570X supports up to a standard ATX motherboard, with support for 2x 3.5″ hard drives, and 2x 2.5″ SSD's. For cooling, you have a wide range of options from up to six 120mm fans (Corsair includes three SP120 RGB fans with a controller), or up to 360mm liquid cooling radiator. If you prefer air cooling, the CPU cooler can be up to 170mm tall. When you are able to find the Corsair Crystal 570X for sale, it will have a MSRP of $179, which includes Corsair's standard 2 year warranty.
Legit Bottom Line: The Corsair Crystal 570X is a beautiful looking case, it is a case that you will want to show off your system. Even with the cabling issue, you can make it look incredible, and take pride in showing off your components.