Corsair Crystal 570X Tempered Glass Case Review
By
Corsair Crystal 570X Tempered Glass Case Review
For years, computer cases have been made mostly of metal. A few years ago, several companies began to innovate and use alternative materials such as Tempered Glass. Those cases were typically limited editions and fairly expensive. Tempered Glass gives cases an unobstructed view of the internal components, while providing a sleek and high end feel to the case. Like most companies, Corsair has developed a new line of cases utilizing Tempered Glass panels, the first case from the new line is the Crystal 460X, it has two Tempered Glass panels, one on the side and one on the front.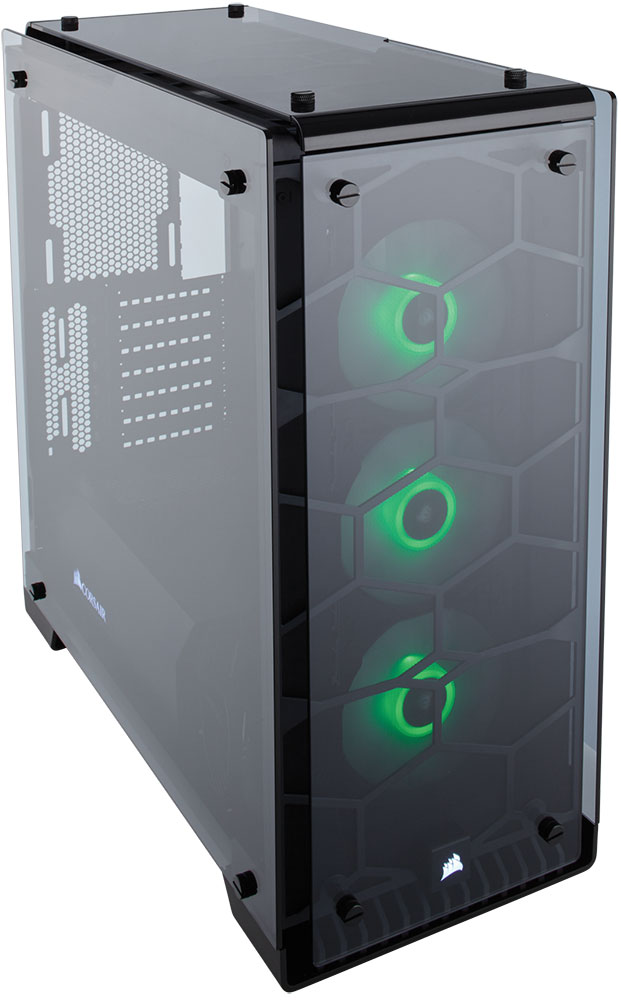 The next case in the new Corsair Crystal line is the Crystal 570X, it is a higher end version of the Crystal 460X. The Crystal 570X has four Tempered Glass side panels, and includes three SP120 RGB fans; that's not all that the Crystal 570X features. At a high level, the Crystal 570X supports ATX motherboards, up to 6 120mm fans or up to 360mm AIO liquid cooling units, USB 3.0, up to 2 3.5″ hard drives and 2 2.5″ hard drives. When the Crystal 570X is released, it will have a MSRP of $179.99, and includes Corsair's standard 2 year warranty.
The packaging for the Corsair Crystal 570X follows their standard packaging practice, with a slight change. As most cases are towers, the boxes are designed for the case to stand upright in the box. Corsair has instead designed the packaging for the Crystal 570X to sit in the box like a desktop. The read of the standard information is on the box, allowing the consumer to know what the Crystal 570X is capable of. One side presents a high level overview, while another provides the specifications (which is listed on two sides in various languages). The final side gives an exploded view of the case, along with pointing out a few additional features.
Features and Specifications
Four tempered glass panels on the sides of the case: Possibly the most beautiful case CORSAIR has ever made. With tempered glass enclosing the entire chassis, every component of your build is on display.
Customizable lighting: Light up your build with brilliant LED effects. Three included SP120 RGB LED fans and included LED controller keeps your components running cool. Each fan is equipped with vivid, configurable LED lights, enabling you to personalize your build.
Room for virtually anything: Mounting points for 6 case fans and fully compatible with 360mm, 280mm, and 120mm radiators. Removable fan trays in the front and top of the chassis allows for additional space or mounting cooling outside of the chassis.
Cable management made simple: Cable routing channels with included velcro cable straps for clean cable management.
Easy to clean: Easily access dust filters on front, top, and bottom mean youll never spend more than a minute getting dust out of your system.
Corsair Crystal 570X Specifications
Case Form Factor
ATX
Dimensions
480 x 234 x 512mm (HxWxD)
Motherboard Support
Mini-ITX, Micro-ATX and ATX
Maximum GPU Length
370mm
Maximum CPU Cooler Height
170mm
Maximum PSU Length
225mm
Case Expansion Slots
7
Case Drive Bays
Internal Tool-Less: 2x 3.5″ and 2x 2.5″
Case Materials
Steel, Tempered Glass
Front I/O
2x USB 3.0

Power and Reset

Headphone / Microphone

3-Button RGB Controller

Fan Mount Locations
Front: 3x SP120 RGB Fan (included) or 2x 140mm

Rear: 120mm (not included)

Top: 2x 140mm (not included)

Radiator Mount Locations
Front: Up to 280/360mm

Rear: 120mm

Top: Up to 240mm

Warranty
2 Years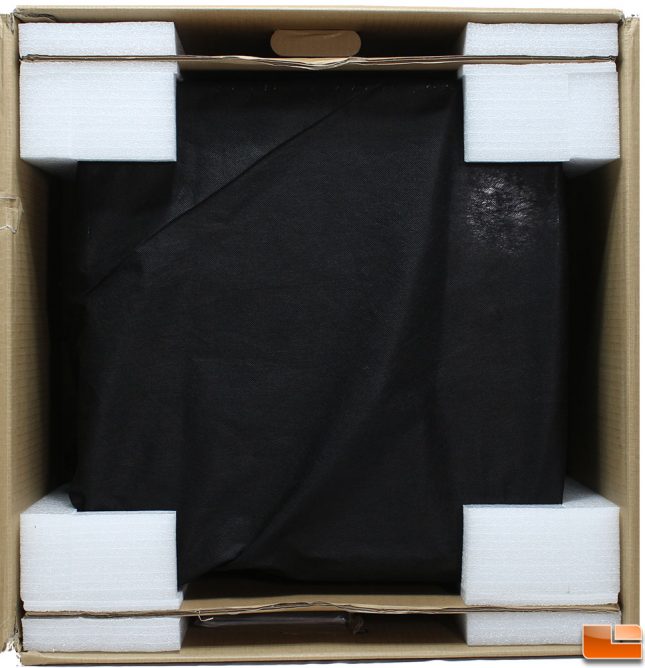 Most cases are packaged in some type of bag and placed between heavy duty Styrofoam blocks. The Crystal 570X is packaged in a similar manner, with the bag it is packaged in is the cloth type bag, not a plastic bag. While the Styrofoam blocks have been replaced with sturdy layers of plastic foam.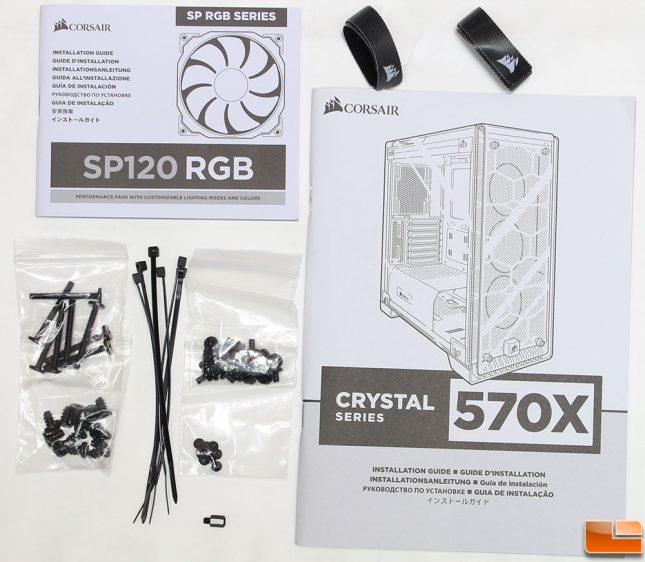 When purchasing a case, you expect to have the necessary screws, standoffs and user manual; Corsair includes those. They do go a bit further with their accessory pack; most cases include cable ties here there are six, fan screws are also included: eight long, and twelve short fan screws, and two Corsair branded Velcro straps. Along with the multi-language user manual for the Crystal 570X, a user manual for the SP120 RGB fans is also included.
Now that we know a little about Corsair's latest case, let's take a look around the case before opening it up and installing a system.