Cooler Master CM Storm QuickFire XT Mechanical Gaming Keyboard Review
By
Using the Quickfire XT and Conclusion
As expected with mechanical keyboards, typing on the QuickFire XT was an overwhelmingly positive experience as a result of Cherrys switch mechanism. Individuals have their own preferences and so its not fair to rate or rank the switch types. Cooler Master avoids the issue of forced switch selection by making the QuickFire XT available in four Cherry MX switches.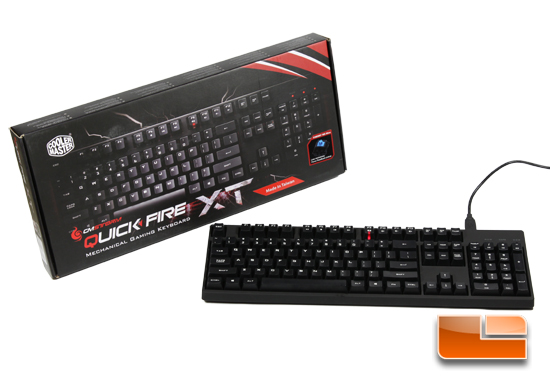 Moving past the switches, theres much to like about the QuickFire XT. The internal metal plate to which the switches are mounted, gives the keyboard a good amount of heft and rigidity which simulates density to an otherwise cheap feel. Yet, this keyboards plastic enclosure is more than injection molded plastic. Its matte surface not only disguises the plastic feel, but does a fantastic job of hiding dust and fingerprints. The minimalistic enclosure and subtle branding gives the QuickFire XT an inoffensive appearance suitable for workplaces while still being a tank of a keyboard.
Priced $80-110 on Amazon at the time of writing, the QuickFire XT is in a weird place competing against other and older CM Storm QuickFire keyboards as well as the SteelSeries 6Gv2. However, the QuickFire XT is a new product and its prices are expected to find some equilibrium in the meantime. Its already much more affordable than many mechanical keyboards if thats some consolation.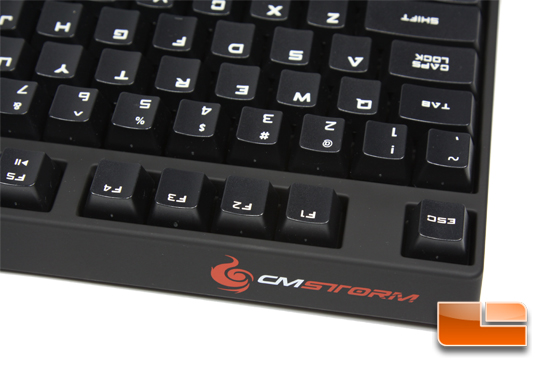 Im totally recommending the QuickFire XT because its a no-nonsense mechanical keyboard without too many bells-and-whistles. If all you want is a mechanical keyboard without the backlights, macros, USB passthrough, and cup holders for what you conclude is a reasonable amount of money, then by all means consider this keyboard or even buy it.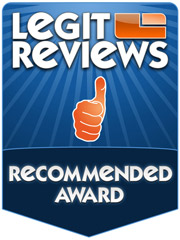 Legit Bottom Line: Cooler Masters QuickFire XT mechanical keyboard is sensible, solid, and affordable plus its available in a selection of popular Cherry MX switch types.