Civilization: Beyond Earth Gaming Performance Benchmarked – AMD Versus NVIDIA
By
The Test System
Before we look at the numbers, let's take a brief look at the test system that was used. The Intel X99 platform that we used to test the Cilization: Beyond Earth is running the ASUS X99-Deluxe motherboard with UEFI/BIOS 0904 that came out on 9/22/2014. An Intel Core i7-5960X Haswell-E processor was used to power the system and a Corsair Neutron GTX 240GB SSD with 19nm MLC NAND and firmware M311 kept the Windows 8.1 installation chugging along. All NVIDIA graphics cards were tested with GeForce 344.48 WHQL drivers and the AMD Radeon cards were tested with Catalyst 14.9.2 Beta drivers.
Intel X99 Test Platform: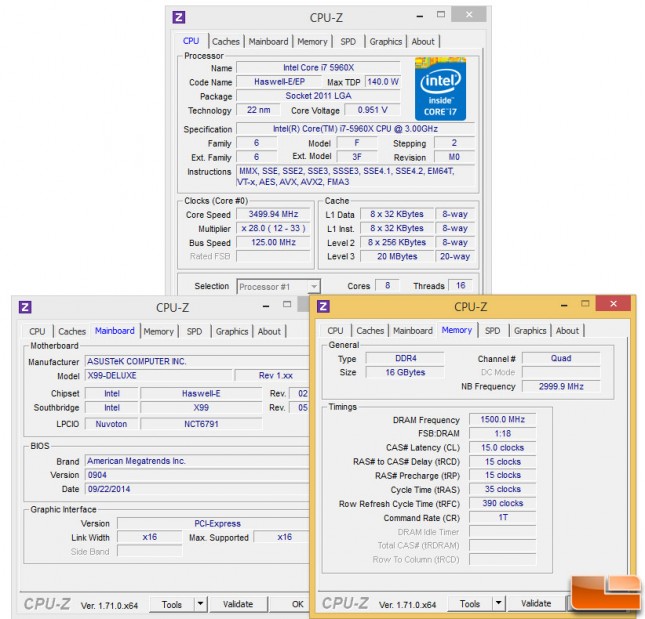 Here is a quick look at the CPU-Z information for our main test system that we'll be doing the testing on.
Let's get on to the testing!