Chaintech Apogee A-FX71
By
Introduction: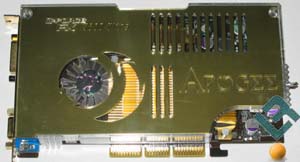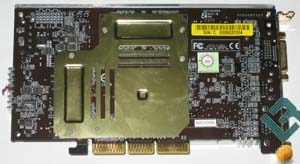 Introduction:
We have recently received quite a few e-mails asking us to take a look at a card that the average gamer could afford. Last week we took a look at the retail ATI 9600 PRO from one of our favorite online resellers and took it for a test drive with some pretty good results! Since then, we have gotten quite a few e-mails asking us what we thought of the 5600 Ultra so today we are looking at the Chaintech Apogee A-FX71, which is based on the nVidia 5600 Ultra VPU.
The Bundle: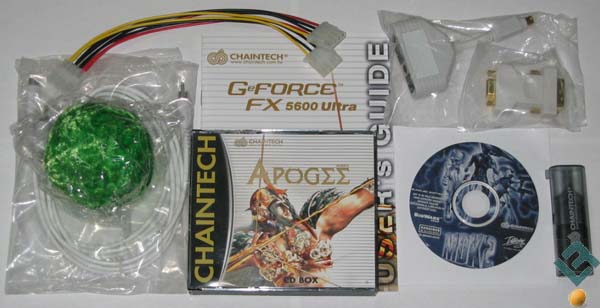 Accessories
S-Video Cable (150cm)
Composite Cable
VIVO Cable (4 port)
DVI-I to VGA Adapter
Anti-Static Brush
Q Ball (Monitor Cleaner)
4-pin Molex power cable w/ a splitter
Bundled software
3Deep
WinDVD 6 Channel
WinDVD Creator
WinRip
WinProducer 3.0
MDK2
Game pack (5 in 1)
Compared to some of the more recent video card bundles I have seen, the Chaintech A-FX71 comes with a very nice bundle with some items that are useful to the gamer or enthusiast.