Callpod Dragon V2 Bluetooth Headset with 100m Range!
By
Dragon V2 – In the Box & On the Ear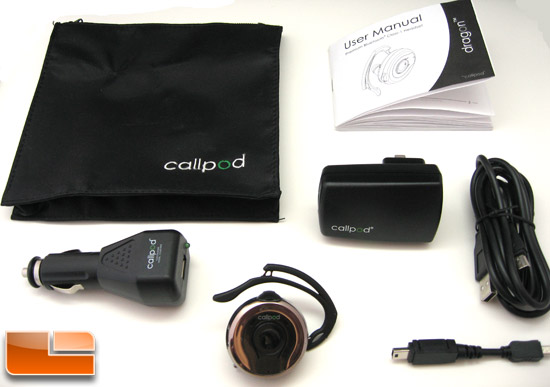 Callpod loads the Dragon V2 box up with some nice goodies. Along with the Dragon unit itself is an AC charger, car adapter, USB charging cable, 5-pin mini USB adapter, an extra ear bud, and a nice little carrying case.
The Black Chrome Dragon V2 that we have is designed very clean and has an smooth uncluttered face. There is a multifunction button in middle of the device as well as a button that controls the Power and Volume on the side.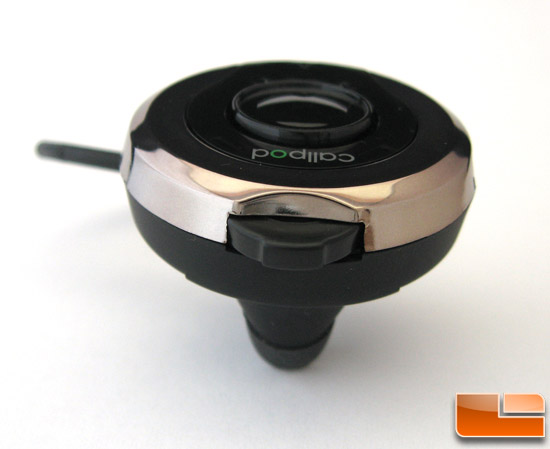 The side button actually works in three different directions as you can shift it up or down for volume control as well as push in to toggle the headset on and off. The design works pretty well as everything you need is conveniently placed and has a nice tactile feedback to the buttons. The headset also has an two-color LED indicator that indicates power and charging status, pairing status, and phone status.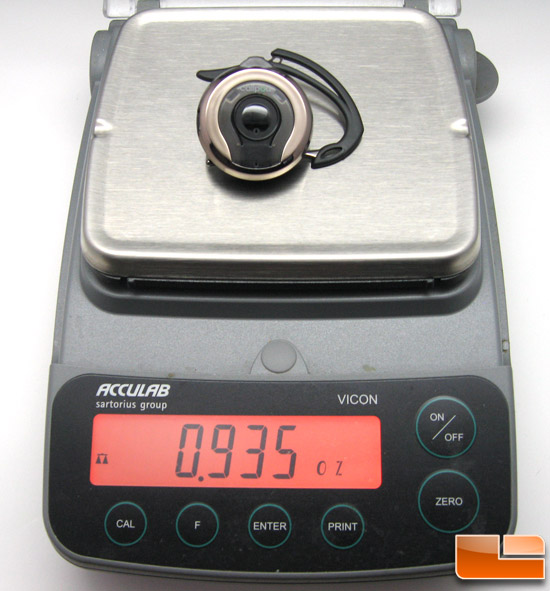 When you put the Dragon V2 on, youll notice that the ear bud to the headset isnt that long that it goes down your ear canal. The shortness of the earbud actually results in a fit that isnt exactly snug and secure. The Dragon isnt heavy at all and weighs in at .94 ounces which puts it in the same weight classification as the original Aliph Jawbone or Qstik EVOQ Bluetooth headsets.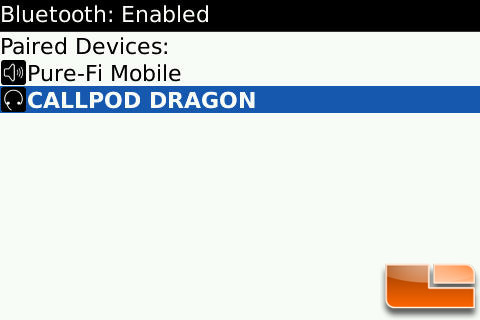 After an initial charge, we paired the Dragon V2 to our mobile devices with no problems at all. The Blackberry Bold, Apple iPhone, and the LG Dare all recognized the device as the CALLPOD DRAGON. The Dragon automatically switches between the last two connected devices you paired so if you want to share this headset between your mobile device and say, your computer for VOIP, you can do it without having to re-pair any of your devices.