Blackberry Z10 Smartphone Review
By
Blackberry Z10 Software & Blackberry 10 Operating System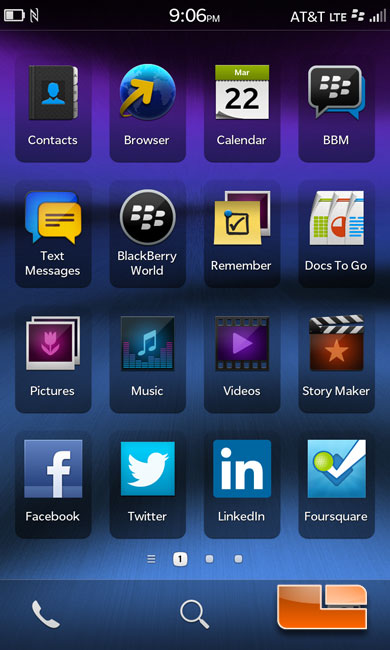 When I fired the BlackBerry Z10 up for the first time, I noticed that it doesn't have a home page. Or at least not like I am accustomed to with the Android operating system. The 'home page' that the Z10 starts on is basically an applications page like we would find on an Android based phone. It isn't a bad thing, just out of the ordinary for me. The first page has what will likely be the more common applications like our calendar, contacts, text messages, pictures, music, videos, Facebook and Twitter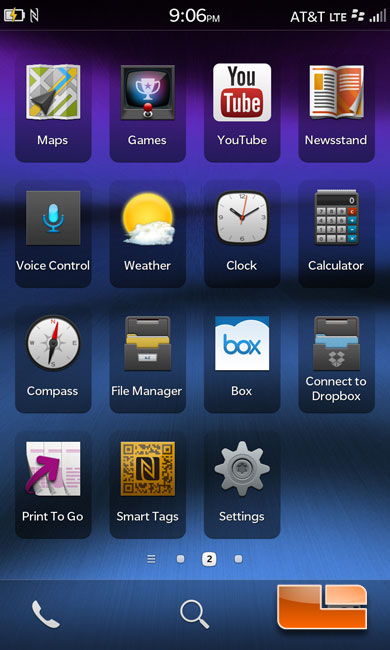 The second page of the applications has useful, yet less common applications including the weather, clock, calculator, as well as a couple of options for online storage like Box and Dropbox.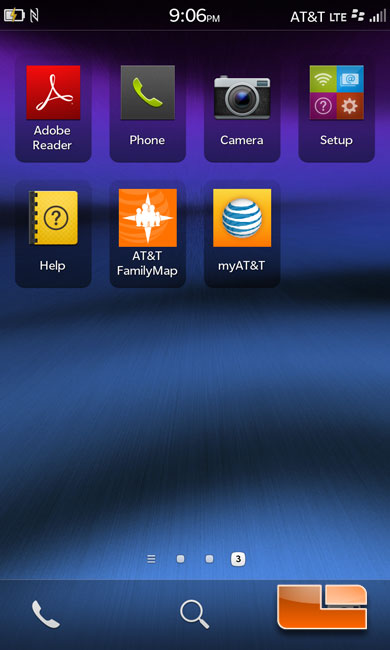 We can find our setup, camera and phone icons on the third page of the applications. Though we can access the phone across all three of the pages at the bottom. We can also find the help icon and a couple of AT&T specific apps for AT&T FamilyMap and myAT&T.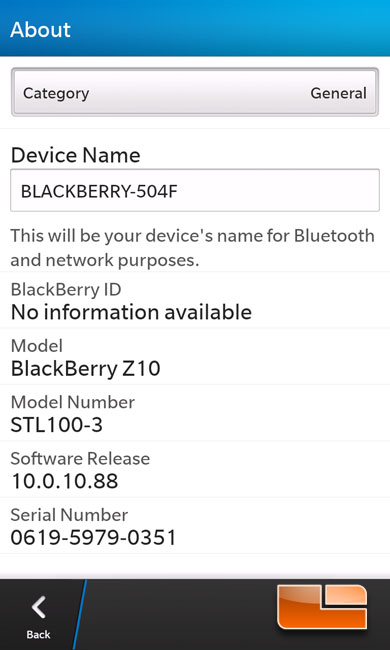 The BlackBerry Z10 is currently running the software revision 10.0.10.88.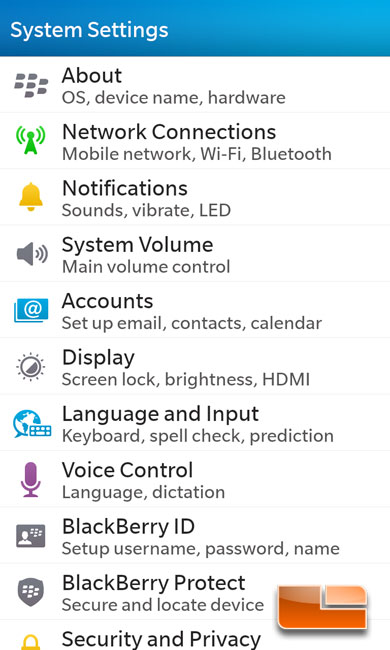 The settings icon on the second page brings us to this page. Here we can find all of the settings for the BlackBerry Z10 including our network connections, accounts, display and just about everything else we could need.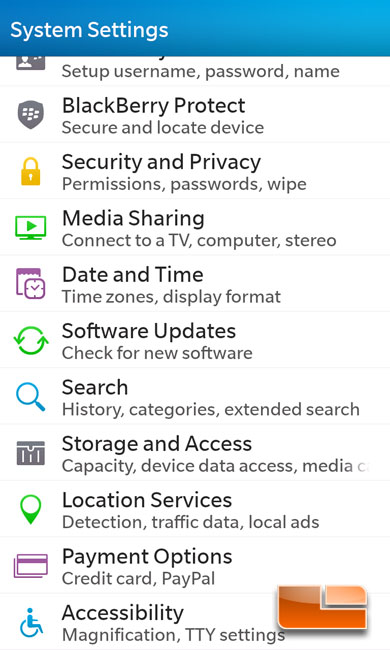 The remainder of the settings page gives us access to the storage and access, date and time, and many others.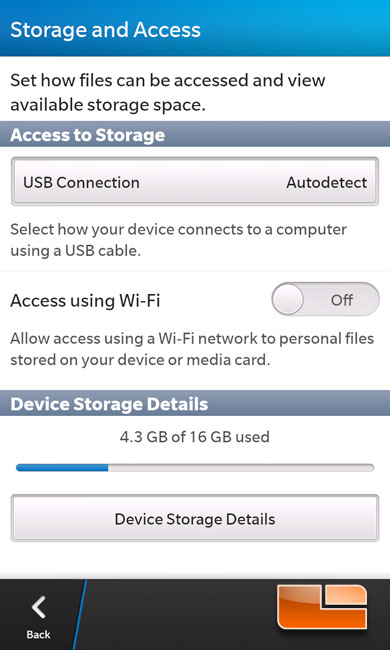 The BlackBerry Z10 comes with 16Gb of internal memory, though out of the box 4.3Gb of that is already occupied.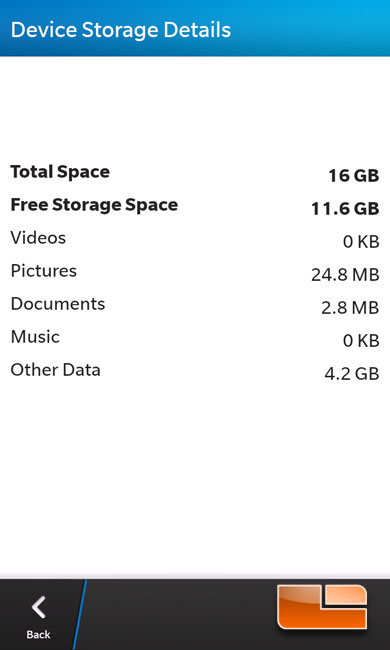 The BlackBerry 10 operating system does give us a break down of how the storage is being used, up to this screenshot I have used just under 25Mb while 4.2Gb is used by 'other data'.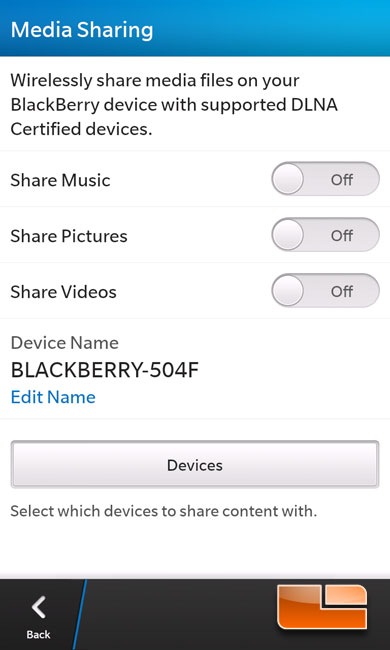 The BlackBerry Z10 can share media like music, pictures, and video across a wireless network with DLNA certified devices.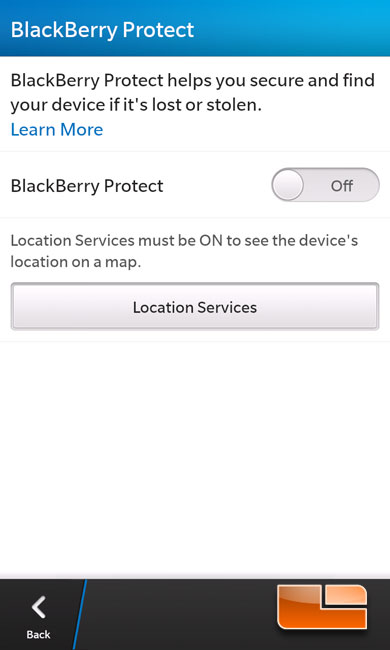 If you happen to lose your BlackBerry Z10, BlackBerry Protect can help you find your Z10 on a map if you have locations services enabled and the BlackBerry Protect is on as well.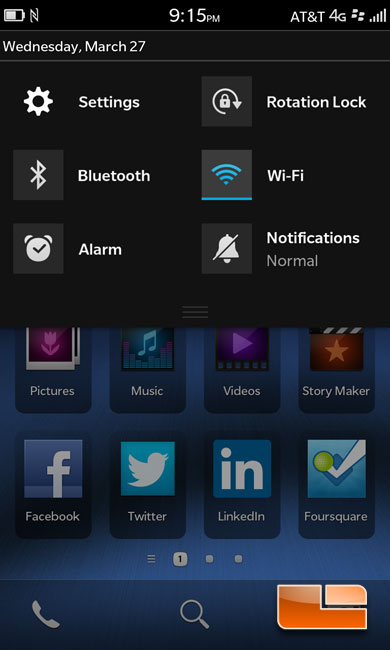 Dragging our finger down from the top of the screen we can access several different features of the BlackBerry Z10 including settings, rotation lock, Bluetooth, Wi-Fi, alarm, and notifications.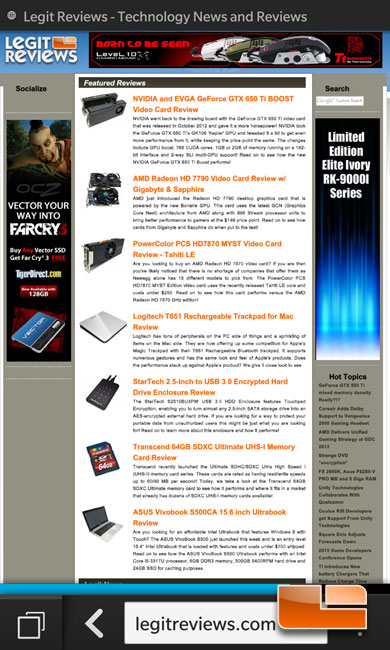 Opening up the Legit Reviews home page it's a little cramped on the 4.2″ screen though not to bad.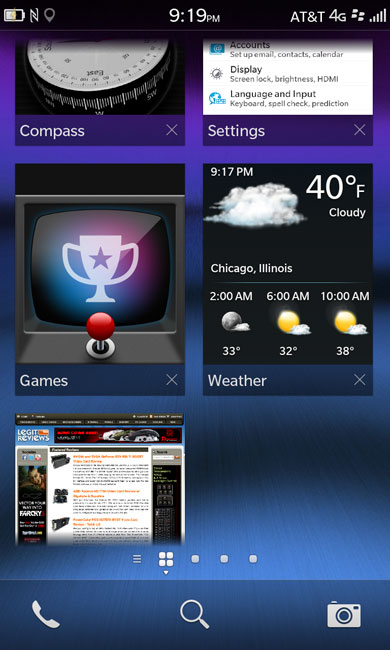 If you were to drag the 'home page' of the BlackBerry Z10 to the right, it will reveal a page with our open applications. This page will show four applications at a time, though you can drag the page up to reveal other open applications.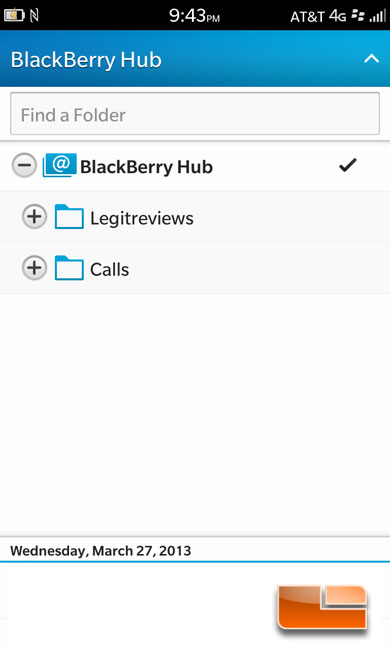 The BlackBerry hub will give us access to all of the accounts setup on the Z10.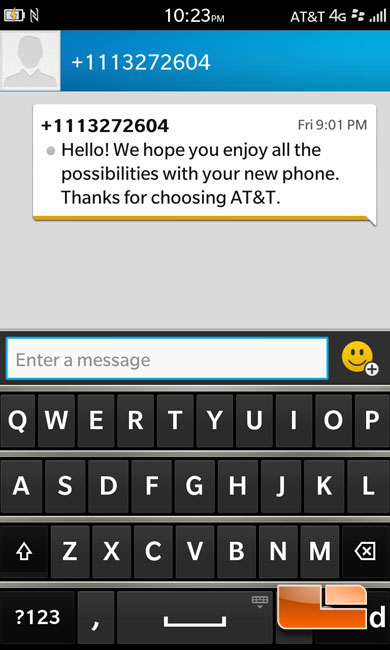 The keyboard layout on the BlackBerry Z10 isn't anything special. It is a typical Qwerty touch keyboard.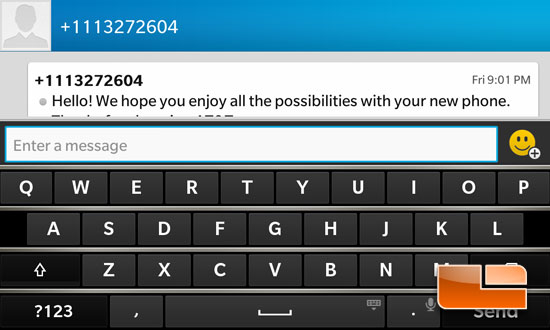 Rotating the BlackBerry Z10 90 degrees gives the keyboard a little more room to breath and spread out.