BitFenix Shinobi Window Case Review
By
Final Thoughts on the BitFenix Shinobi Window MidTower
BitFenix's goal with the Shinobi Window was to address the budget minded gamer and provide a lot of high end features in a mid tower case. In my opinion they pulled this off brilliantly by packing thoughtful features and only making modest compromises. The fit and finish is fabulous and the case has a very solid feel with the exception of the fairly thin side panels. The soft touch finish gives the case a bit of class and combined with the nice recessed vent lines really makes a statement. Look out high priced PC case manufacturers, there is a new sheriff in town and he is gunning for you.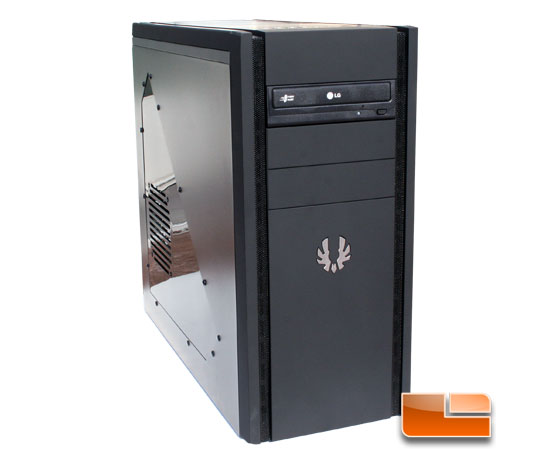 They hit the mark with generous cable routing options and more than enough tie anchors for even a full case of peripherals (something I wish my Corsair 700d had). The robust top mounted USB, audio, activity LED, and power switches means everything is close at hand to quickly sync that iPhone or plug in your favorite headset to get your game on. 8x 3.5 bays is probably well more than most users will ever need, but nice to know it is there in case you want to have this case also act as your massive RAID 5 media center. Including two fans and options for five more is also a welcome feature allowing you to create quite a wind inside the case for fast heat evacuation.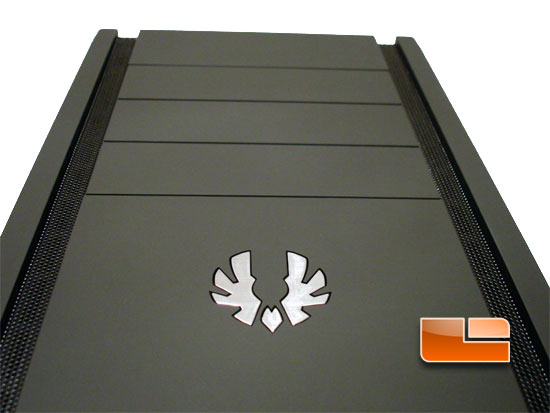 There are still a few areas that could be improved such as the length of the cables for the I/O panel to make installation a little easier. The fan filters need a better way to be held in place as I found I just chucked the two from the bottom after they fell off multiple times. I guess this is one area they had to cut corners to make budget and if I was going to cut a corner, this is a great place to do it. These few misses are easily made up for by the depth of features BitFenix put into this case, I am really impressed with what you get for $69.00.
The primary competitors for the BitFenix Shinobi Window:
At a MSRP of $69.00 (direct from BitFenix ) this case can easily run with the competition and would lead the pack for my hard earned dollars. I have a new go to case when my friends ask about the best bang for the buck in a mid tower design.
Legit Bottom Line: The BitFeix Shinobi is a fantastic PC case for the budget minded gamer that wants great looks combined with user friendly features without breaking the bank.