BitFenix Shinobi Window Case Review
By
Unboxing the BitFenix Shinobi Window MidTower
The Shinobi arrived in the standard case shipping container, a cardboard box, with nice graphics and a description of the product. The box has handled holes to make it easy to move the Shinobi Window while still boxed. At a ship weight of 18lb it is surprisingly light for a steel case.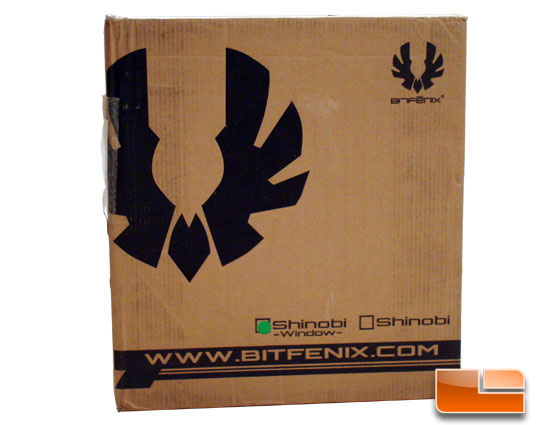 The front has a massive BitFenix logo with the BitFenix web site address and a big green dot clearly marks this as the Window version of the BitFenix Shinobi.
The left side of the box lists the specifications with a image of the case.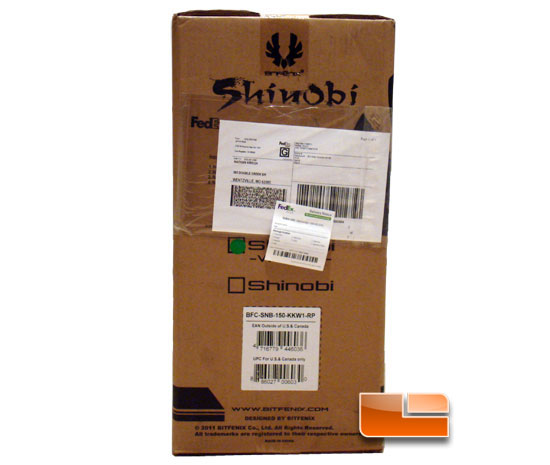 The right side of the box has the same information as the front with another large green dot denoting this is the Window version.
The back has a few more views of the case and highlights some of the features of the case such as superior air flow and tool-free design.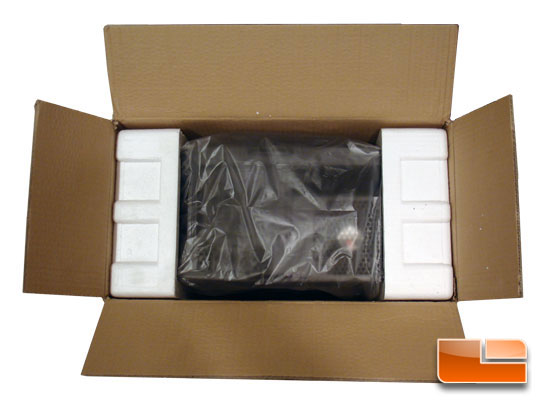 Opening the box you can see your standard thick Styrofoam end caps and the Shinobi Window wrapped in a plastic bag. It would have to take a pretty hard hit to damage the case with more than an inch of Styrofoam.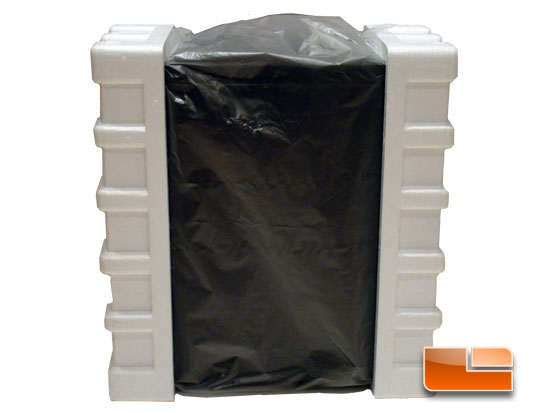 A nice touch for the windowed panel is that it is covered with a thick plastic film to prevent scratching during shipping.