BitFenix Ronin Mid-Tower Case Review
By
BitFenix Ronin Final Thoughts and Conclusions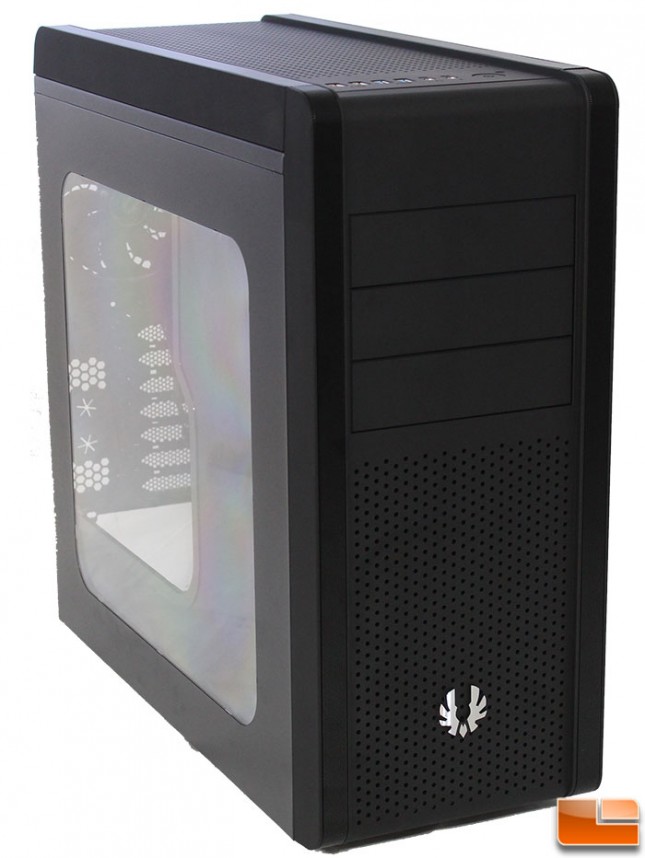 Overall build quality of the Ronin, meets what we have come to expect from BitFenix. It is a solid PC case and should work flawlessly for years. The SofTouch coating on the front and top bezel gives it a nice look and feel. The design of the Ronin features a smooth look without being flashy. The Flash is left to the side panel where the Stealth Cover gives it a bit of a mystery since it covers parts of the build.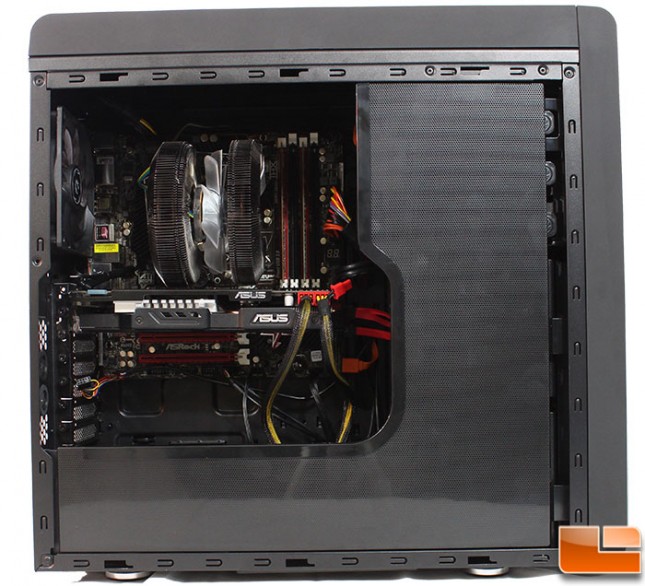 One of the features that caught my attention was the swappable mesh strips. If I was purchasing the Ronin, I would have taken that they had different colors of the mesh available. However, after contacting Bitfenix they don't. I had visions of doing an easy mod to the case by swapping the mesh for a different color (rather than painting it myself), to give it a little color.
The BitFenix Ronin arrived with 2 120mm fans, which are rated for 1,000RPM, and 43.5CFM. With these ratings, they are not going to push a lot of air for two fans to significantly cool the system. It would probably be a good idea purchase a couple more fans to increase the airflow should the design of the Ronin be to your liking; there is room in the Ronin for up to six fans. I'm not a fan of screwing the filters to the front intake fans, while they won't move, the filters will be overly difficult to clean.
Completing the build inside the Ronin was a little tough but easily manageable. Connecting the SATA cables was difficult with the Stealth Cover bar, however removing the 3.5″ chassis made that easy. Installing a CPU cooler support bracket shouldn't be difficult with the cutout in the motherboard tray, however there were minor issues installing the Zalman CNPS-9900 cooler. There is plenty of room under the top bezel to install a 240mm water cooling radiator.
With a price tag of under $99.99 plus shipping, the Ronin offers a lot for that price. The SofTouch surface treatment, Stealth Cover, removable 3.5″ drive chassis, 1 year warranty and a number of cooling options. Purchase a few extra fans and cooling won't be an issue or go for water cooling.
Legit Bottom Line: If the looks of the Ronin appeal to you, there are no major showstoppers to the Ronin. The Stealth Cover provides a cool and unique look to a completed build.