BitFenix Ronin Mid-Tower Case Review
By
Bitfenix Ronin Case Packaging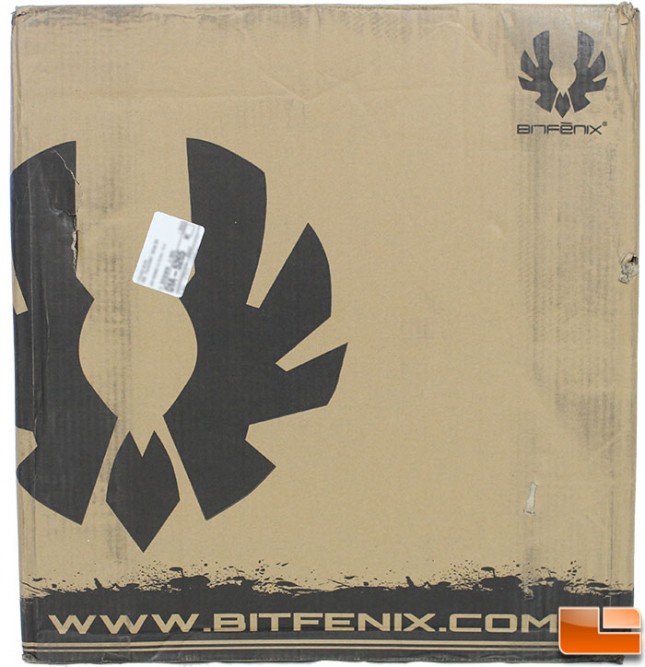 Nothing much to see on the front of the box, the Bitfenix logo, and their website. The box is a plain cardboard box, no colorful pictures or fancy retail box. On the front of the box some shipping damage has occurred to the front, something punctured the box on the left side of the Bitfenix logo.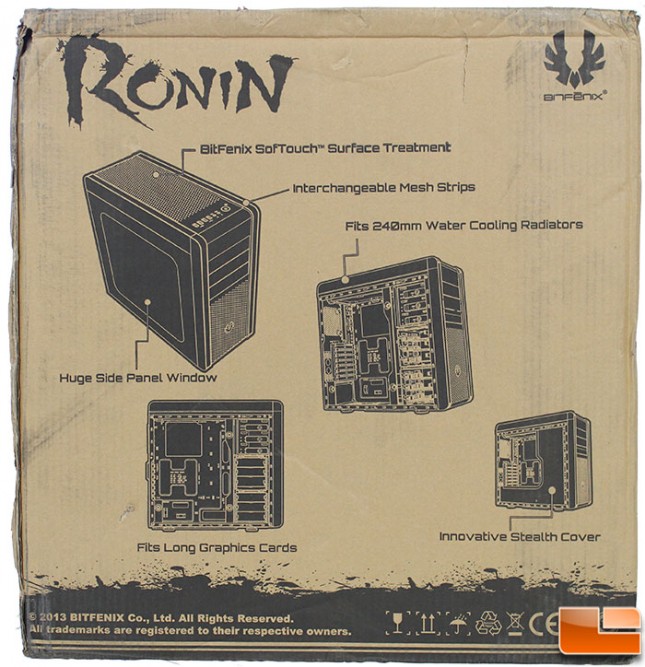 The back of the case present a pictorial of the the features that the Ronin has to offer. While unnecessary for purchasing the case online, in a retail setting it provides enough information to get a user interested. Some additional shipping damage can be noticed here, it looks like something heavy was put on the top of the box and crushed it a little, as well as the corners were a little crushed.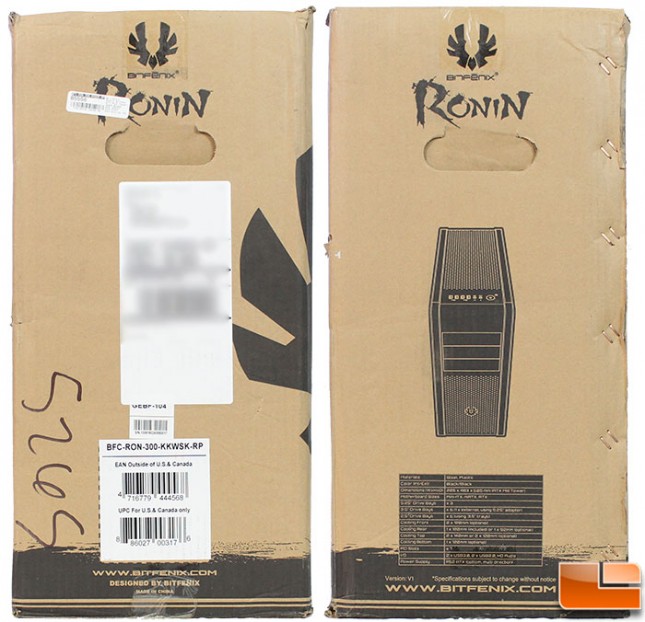 The sides of the Bitfenix Ronin present very basic information. On one side, the only thing to note is the barcode with the model number. The other side, not only do you get a small view of the Ronin, the specifications are also listed.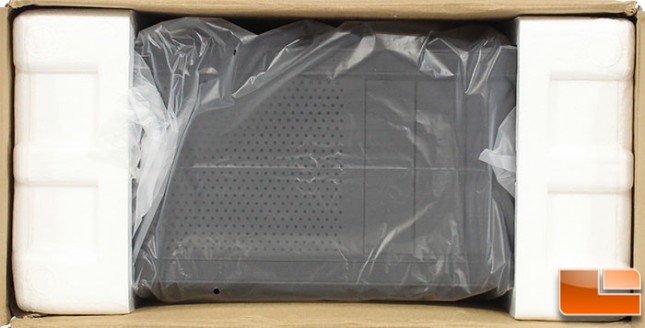 Inside the box, the Ronin is packed in a plastic bag, and protected by two large Styrofoam blocks. There is a reason this is the most common method of packing a case, it works. The shipping damage that was seen on the outside of the box, none of it reached the case.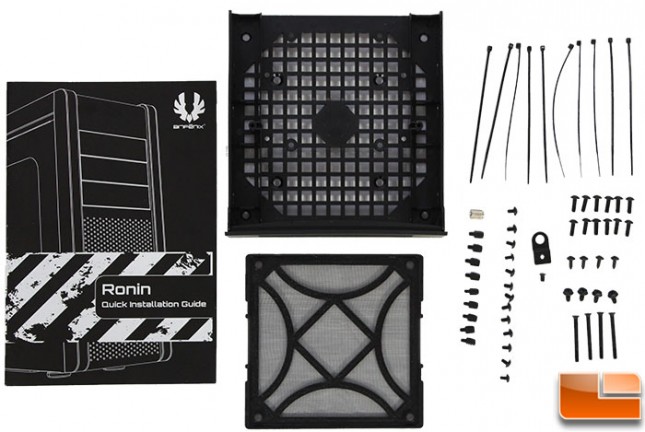 Bitfenix makes sure everything is included to successfully complete the build. A thorough user manual, 5.25″ to 3.5″ drive bay converter, a fan filter for an optional front intake 120mm fan, and cable ties to make sure everything is tidy. Plenty of screws are included to secure the components, along with a removable security tab for the side panel.