Benchmarking The Core 2 Extreme QX6700 Processor
By
Core 2 Extreme QX6700 Benchmarked For The First Time
With many gamers and enthusiasts still drooling and desiring the Intel Conroe and Allendale processors that just came out this past July we find ourselves at an interesting point in time in the hardware industry. Exactly two months to the day that Conroe shocked the world with 40% faster performance than their previous generation processors we find ourselves sitting in front of a system running a pre-production Intel Kenstfield processor with the Intel engineers sitting closely behind watching how we benchmark the first quad-core offerings from Intel. Intel restricted use of keys and limited the benchmarks run to those that were already installed on the test system, so as you read this article please keep this in mind.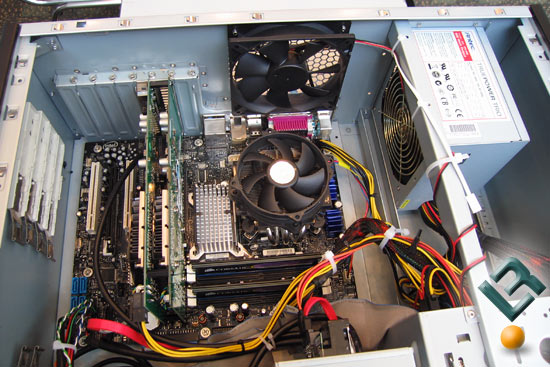 With Intel getting ready to officially launch their Core 2 Extreme QX6700 processor in November it means that select press and ODM?s already have the kits on the bench and have been putting it through the paces. Intel has allowed a number of sites access to Kentsfield systems this week to publish preview articles for their upcoming quad-core comings.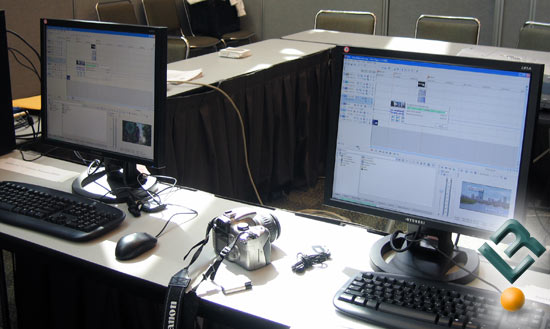 Our test systems were two nearly identical systems with the only difference being the processors. One ran a production Core 2 Extreme X6800 Processor (2.93GHz) while the other ran the Core 2 Extreme QX6700 Processor (2.66GHz).
The Test System:
Intel D975XBX2 Motherboard (Bad Axe 2) with BIOS v1446

eVGA nVidia GeForce 7950GX2 (500MHz core & 1200MHz memory)

2GB Corsair PC2-8500 at 4-4-4-12 2T timings

Seagate Barracuda 320GB 7200RPM SATA Hard Drive

Antec TruePower Trio 650W Power Supply

Windows XP Professional with SP2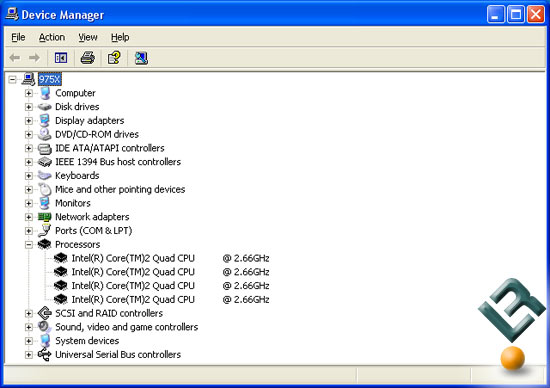 Intel had a select numbers of benchmarks loaded up on the test systems for use to benchmark and LR of course benchmarked all the software applications that were available on the system.
Benchmark (or) Software Applications Used:
DIVX 6.2.5 with XMPEG 5.03

Sony Vegas 7.0a Build 115

POV-Ray Beta 15

3ds Max 8 SP2

PCMark 05 Professional – Overall (Build 1.1.0)

PCMark 05 Professional – CPU (Build 1.1.0)

3DMark 06 Professional – Overall (Build 1.0.2)

3DMark 06 Professional – CPU (Build 1.0.2)