Batman Arkham Knight Performance Review
By
Batman Arkham Knight Gaming Performance Benchmarked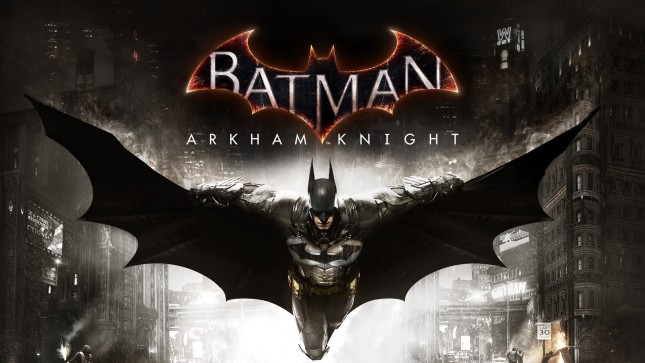 After two highly successful Batman games, the Rocksteady Studio's Batman Arkham saga comes to an end with Batman Arkham Knight. Released on June 23, 2015 Arkham Knight uses the popular Unreal Engine 3. In Arkham Knight, Batman faces his biggest challenge, the Arkham Knight, a mysterious villain who wants to kill Batman. The Arkham Knight joins forces with some of Batman's toughest villains, such as Penguin, Two-Face, Harley Quinn and others. While Batman gains the ability to drive the Batmobile, and new gadgets to help him defeat the super villain teamup.
If you were planning on playing Batman Arkham Knight you probably already took a look at the system requirements, however the day before release, Rocksteady updated the system requirements. Most notably, they increased the graphics requirements for AMD GPU's from a 2GB graphics card to a 3GB graphics card. In addition, Rocksteady notified users of potential issues with AMD graphics cards. Thankfully, both AMD and NVIDIA recognized the importance of updating graphics drivers and released drivers optimized for Batman Arkham Knight just hours prior to release; unfortunately there are still numerous performance issues to be worked out and Batman Arkham Knight has been pulled from the market. We had a copy of the game before it was pulled from the market, so we benchmarked an AMD Radeon R9 390 versus an NVIDIA GeForce GTX 970 to see how both perform.
Batman Arkham Knight doesn't have very many graphic settings available to customize. The few options there defaulted to the highest setting possible. The only adjustment we made was to disable V-Sync. NVIDIA Gameworks, we will test both enabled and disabled. Throughout testing the rest of the settings would remain the same with only the resolution being adjusted for each test.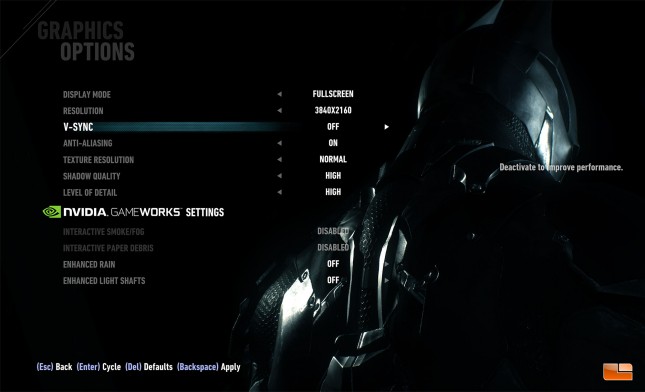 So, what exactly is Gameworks? Gameworks is a new API developed by NVIDIA to enhance visual graphics, physics and lighting. Gameworks is only available on NVIDIA based graphics cards and can games much more immersive by creating more realistic effects. Batman Arkham Knight includes four settings for Gameworks, Interactive Smoke/Fog, Interactive Paper Debris, Enhanced Rain, and Enhanced Light Shafts.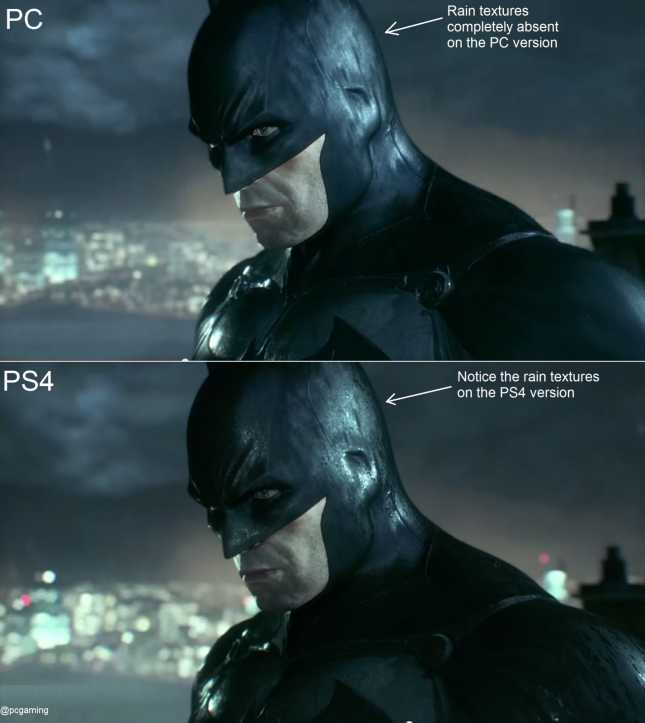 There are two video's showing what Gameworks can do for a game, the first shows a high level overview of the Gameworks features in Batman Arkham Knight. Unfortunately, not all of the features that NVIDIA shows in these video's work correctly in Batman Arkham Knight, or have been removed entirely. This is just one of the many complaints about the game.
The second video focus's on the additional Smoke and Fog effects that NVIDIA Gameworks provides. The split screen showing it enabled and disabled really shows off Gameworks and how it can impact the immersion.
Keeping in mind that we will be taking a look at Batman Arkham Knight's release version with the first driver updates from NVIDIA and AMD, both companies are working closely with Warner Brothers and Rocksteady Studio to improve the quality of Batman Arkham Knight.
We will start the testing right after taking a quick look at the test system.